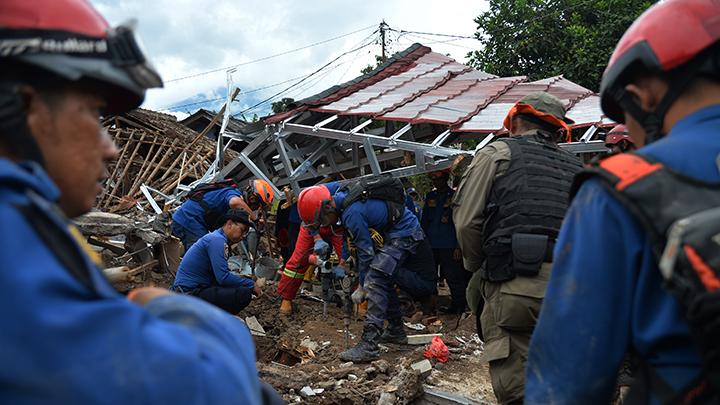 The Meteorology, Climatology, and Geophysics Agency (BMKG) still recorded aftershocks until today, 24th November 2022, following the destructive earthquake in Cianjur on Monday.
THE latest aftershock was detected in Cugenang, which is the worst-hit area, at 17:05 western Indonesian time (WIB).
It has been reported by Tempo.CO that according to the agency, the aftershock was measured at 2.2 magnitudes but the shaking could be felt at a weak intensity of II MMI scale. It was centered on land, five kilometers northwest of Cianjur Regency, and at a depth of 10 kilometers.
As of today, 17:00 WIB, the agency recorded 206 aftershocks in Cianjur after the 5.6-magnitude quake on Monday afternoon. Fifteen of them could be felt by residents.
BMKG's head of the quake and tsunami center, Daryono, said a shallow crustal earthquake, like the devastating one in Cianjur, is generally followed by a series of aftershocks because its shallow crustal layer of the rock is relatively heterogeneous and classified as brittle.
For the full report visit here.