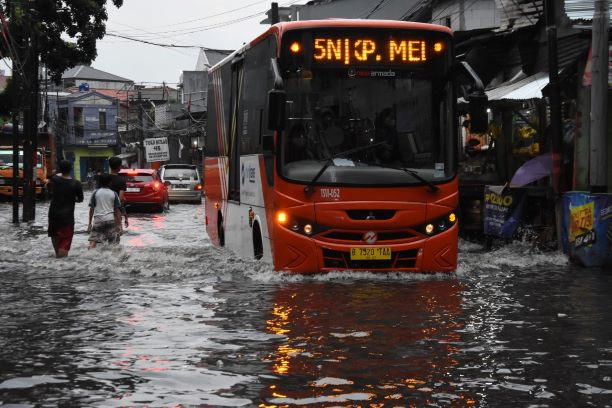 Indonesia is increasing its capacity to better predict and cushion the impacts of climate change on disaster risks as hydrometeorological disasters are expected to pick up with the rainy season reaching its peak
THE Meteorology, Climatology and Geophysical Agency (BMKG) has noted that Indonesia will likely experience high rain precipitation in 2023, which poses the threat of wet hydrometeorological phenomenons such as floods and landslides.
As reported by The Jakarta Post the National Research and Innovation Agency (BRIN) climatologist Edvin Aldrian said that in the past three years the weather in Indonesia had been rather wet due to the impact of La Nina.
He said El Nino and La Nina were still the main factors for hydrometeorological disasters in Indonesia amidst global climate change. "The El Nino will induce more land and forest fires, while the La Nina will induce flooding," Edvin said in early October.
He said that Indonesia needs to improve its climate and weather prediction system so it could anticipate the proper mitigation efforts should Indonesia either face an El Nino or La Nina influenced weather each year.
The BMKG in its 2023 Climate Outlook report expects Indonesia will experience the neutral phase of the El Nino Southern Oscillation (ENSO), meaning neither the wet La Nina nor the dry El Nino will be present.
The agency said the ENSO neutral phase would also mean that there would be a higher risk of land and forest fires in 2023 compared to 2020 to 2022.
Climate Mitigation
Muhammad Habib Abiyan Dzakwan, researcher of the Disaster Management Research Unit Centre for Strategic and International Studies (CSIS) Indonesia, said the government still prioritized climate mitigation rather than climate adaptation in its disaster mitigation policies.
"For example, not many ministries and agencies take the information from the BMKG seriously, such as on weather dynamics or the agency's latest 2022-2023 climate outlook," Dzakwan said in late October.
For the full report visit here.