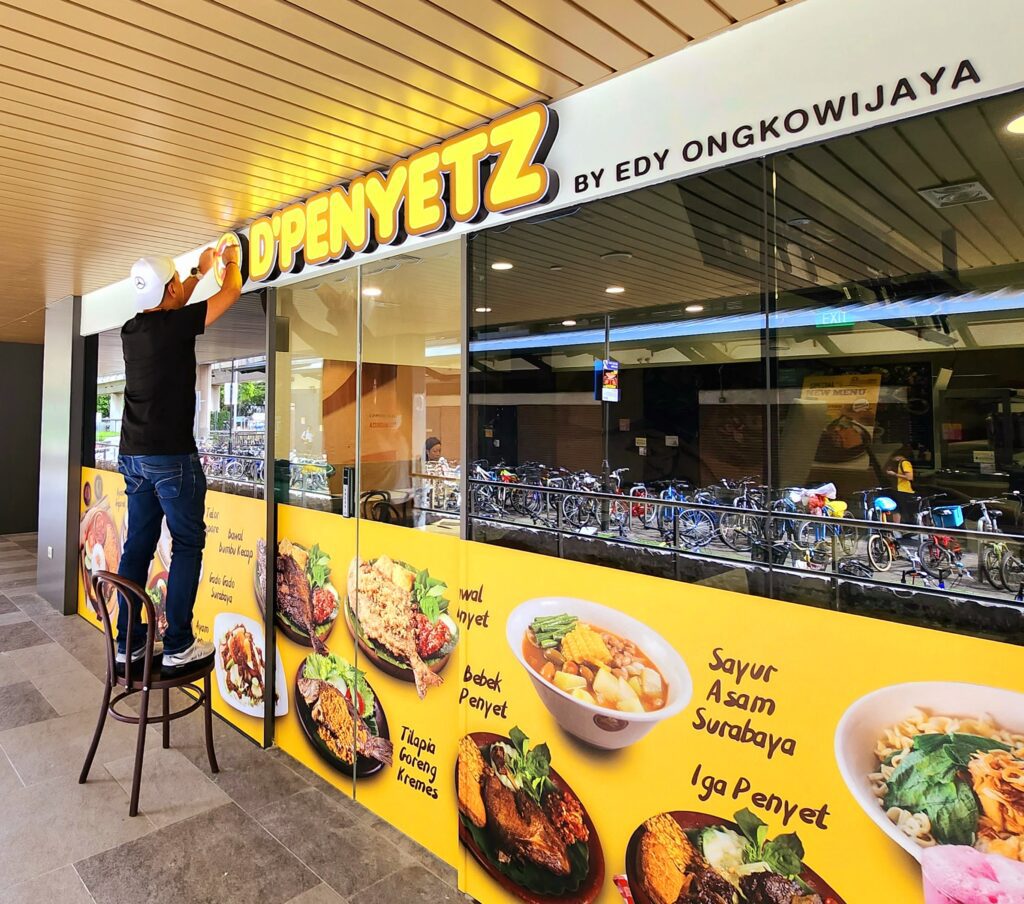 Edy Ongkowijaya successfully introduced Ayam Penyet, the Authentic Indonesian Food, in Singapore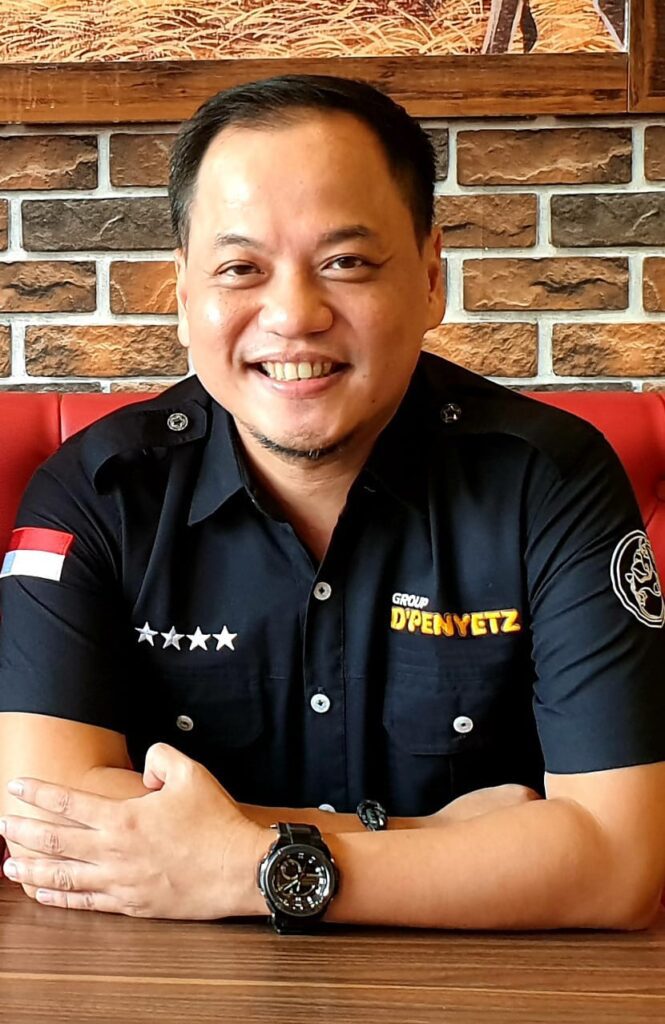 FROM 2012 until 2019, Edy Ongkowijaya succeeded in opening around 128 D'PENYETZ branches in Singapore, Indonesia, Malaysia, Myanmar, Brunei Darussalam and Australia.
However, after COVID-19, only about half of the outlets remain. The Situation during COVID-19 was different between countries. "Because the branches are mostly in Indonesia, which open the mall. So there were a lot of branches that closed. Different from Singapore, where the small businesses still get government support." He said.
In the future, he hopes that D'PENYETZ can become a global brand like KFC, Jollibee, and McDonald's and is currently trying to carry out research and development for this plan, including technologies. He sees that the market for chicken is large, so there is a huge opportunity for D'PENYETZ to introduce authentic Indonesian chicken around the world.
Moved to Singapore
Edy Ongkowijaya set foot in Singapore in 1993 to study, majoring in Marketing. At that time, his father experienced bankruptcy and asked to return to Indonesia. However, the man from Medan chose to continue his education until he graduated from Nanyang Polytechnic Singapore.
"I thought, if I go back, what can I do over there? My father is bankrupt. Then I moved to Jakarta, which is a new city for us and if I were to continue to study, there was no money and because in Indonesia I don't see myself going to school there. I can't do a part time job like in Singapore." He explained.
Found his Passion
To meet his daily needs, he works four jobs during his study including being restaurant waiter. There, he found his passion when serving customers, interacting with them and satisfied when the diners finished the food and wrote a good compliment card.
He said, "I got the highest tips when I was working in a restaurant. That was where I found my passion through serving. I like to see people satisfied, I like to check the table, I make friends. That's why that was when I realized, I think I am not a person that can work in the office."
After graduating from Nanyang Polytechnic, he had a chance to work with a good salary, but he didn't feel that he was suitable for working in a company, "I found that a 9 to 5 job was boring and couldn't maximize my talent and passion." said Edy.
Started by running a franchise
One day, he met someone who invited him to open a fried chicken franchise from Indonesia. Because at that time, there were still few authentic Indonesian fried chicken outlets. After returning to Indonesia to look for a fried chicken brand that could open a franchise in Singapore, Edy finally returned to Singapore to open a Ayam Penyet franchise at Lucky Plaza together with his investor.
With his abilities in marketing, the Ayam Penyet Brand has exploded and people can enjoy the authenticity of Ayam Penyet in Singapore.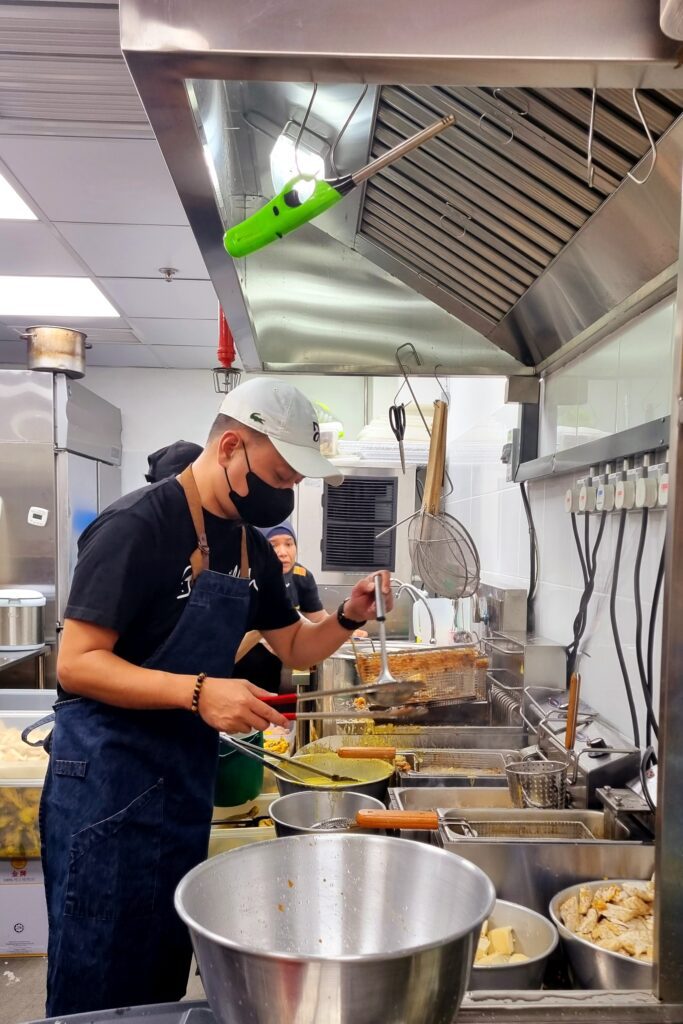 Life events that made him rise
He started his first venture of ayam penyet in 2005 under different flagships. It was very successful but within a year, he split the partnership due to management differences. The following year, together with 2 other young partners they started another brand (Waroeng Penyet). However this time again it did not last long after 2 years of partnership without any financial report transparency undisclosed by the partners.
In 2009 finally Edy was on his own, starting a small humble food court in Jurong Point. That was the start of his true sole journey.
"If you fail 9, get up 11. So for me, success doesn't see how rich we are, or how much money we have. But success is how many times we get up after we fail." That's what motivated him to always rise.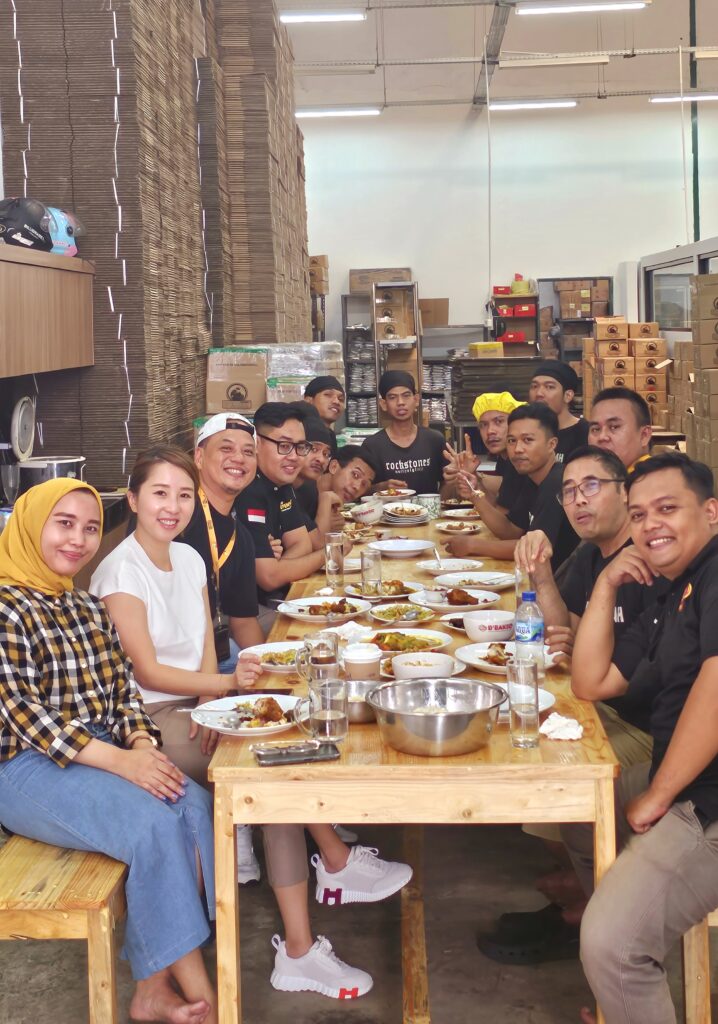 Tips and things to be considered to do business in Singapore
Edy Shared some tips for Indonesian who want to start a Culinary business in Singapore. He said, "Number one, we need to be hands on, because it is almost impossible to bring workers from Indonesia to keep the authenticity. Number two, In order to open the company in Singapore, same thing worldwide, they must have at least one local form to set up the private emitter. And most important thing, we need to have a good mentality, and be ready to receive any feedback from customers."
D'PENYETZ is set to enter Malaysia this year, and is looking into 7th overseas country, i.e USA (San Francisco, California) in 2024 and is set to expand upcoming 9 new outlets globally. "To Be The Next Asian KFC, and maybe go public IPO one day." Said Edy.