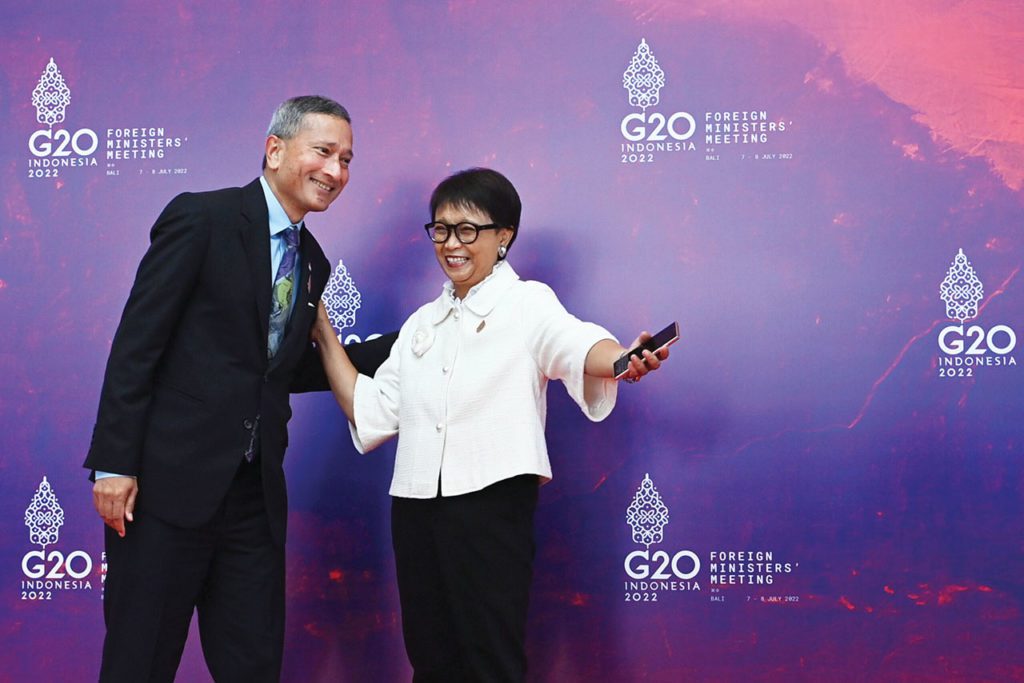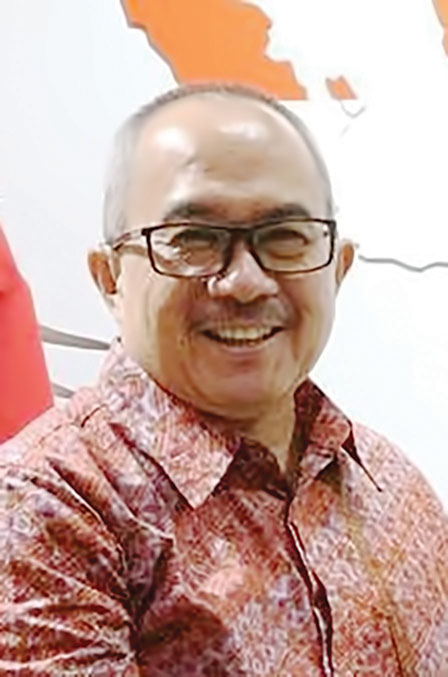 Ambassador S. Pratomo, Ambassador of Indonesia in Singapore, in a conversation with Ms Nomita Dhar, Publisher & Editor-in-Chief of IN Diplomacy, he talks about Bilateral Ties, Indonesia's G20 Presidency and a wide range of other topics
WHAT are Indonesia's objectives as it holds the G20 Presidency this year?
Indonesia has assumed the G20 presidency throughout 2022 leading up to the G20 Bali Summit in November. The Indonesian G20 presidency is adopting an ambitious agenda titled "Recover Together, Recover Stronger" that focuses on Global Health; Digital Transformation; and Energy Transition.
Indonesia wishes to promote:
– a balanced recovery of the global economy
– resilience and stability of the global financial monetary system and
– sustainable and inclusive economic growth.
We believe the G20 Presidency is a privilege that brings great responsibility. In this regard, Indonesia will continue to show its global leadership competence to the worldwide community and determine the global agenda setting. Indonesia bears the responsibility to set its presidency as the momentum of global transformation to build the post-pandemic global economy and build a better health architecture. Indonesia will strengthen key sectors in the economy through the G20 in trade, investment, employment, agriculture, health, education, human capital, and MSME (Micro, Small & Medium Enterprises). Indonesia will also convey its leadership by keeping on track the UN Sustainable Development Goals (SDGs) 2030.
How can Indonesia play a role in the emerging current geopolitical situation?
I believe Indonesia's chairing of the G-20 couldn't have come at a more important time. Classified as a lower middle-income country by the World Bank in 2021, Indonesia is aiming to use its chairmanship of the world's largest 20 economies to boost recoveries for less advanced economies in order to shore up its growth and graduate into an upper middle-income country. This is something we expect to happen at the World Bank's next review in July.
To a large extent, Indonesia has already demonstrated its intention to be a bridge builder as President Joko "Jokowi" Widodo has invited both the Ukrainian and Russian leaders to the G20 meetings at the end of the year, indicating that he is more open than most world leaders to providing a platform for them to have a dialogue that might bring the war to an end.
Aside from the recent development in Ukraine, Indonesia has continued to voice openly its concerns over the political situation in Myanmar and over the South China Sea disputes with China, including Chinese fishermen's incursions into Indonesian waters. I believe these efforts have demonstrated President Jokowi's intentions and desire to bring peace and stability to the region. We will surely use the G-20 chairmanship to further support those intentions. Moreover, Indonesia has also been particularly committed to strengthening diplomacy in the health sector, underlining the current wide COVID-19 vaccine gap between developed and developing countries – an important issue to address to ensure a broader recovery of the global economy.
Singapore and Indonesia share an excellent bilateral relationship. What new opportunities can be explored for the betterment of the people on both sides?
Indonesia and Singapore have a shared commitment to promote broad-based economic growth in both countries as well as throughout the region. We continue to reaffirm our close collaboration on trade, investment, agriculture, manpower, and transport.
Indonesia looks forward to expanding economic cooperation in securing inclusive growth for our economies and regions in new and forward-looking areas: digital economy, clean and renewable energy and technology, advance manufacturing, health services and food security.
I wish to highlight cooperation on food security. Indonesia appreciates that Singapore just added Indonesia as a new source for the import of chilled, frozen and processed chicken. Indonesia has a surplus in chicken production . The country produces 55 million to 60 million birds per week, with a surplus of around 15 to 20 per cent after domestic consumption. As such, we wish to export more to Singapore, not only chicken, but also other fruits and vegetables.
How do you see the investment and trade trends in the near future and do you have a special message to Singaporean investors?
As suggested by many international organisations, we can expect several trends in the near future:
First, we might see moderate economic growth. According to the WTO, global merchandise trade growth could increase to 4.7% in 2022. Just like last year, economic progress will vary from region to region, with developed countries making faster gains than developing countries.
Second, we might face continued supply chain challenges. In 2021, supply chain problems dominated the headlines. From shortages of pallets and containers to closures and delays at major ports and even a totally unexpected crisis in the Suez Canal, the problems were numerous.
Third, we should develop hybrid logistics strategies. With COVID-19 restrictions increasing and decreasing throughout 2020 and 2021, many companies are rethinking their logistics strategies this year and will likely diversify their plans by creating hybrid approaches.
Fourth, we should be strengthening data security. As digital technology becomes the only way forward for many global enterprises in 2022, there will be increasing efforts to improve data security. This will be driven not only by the rising incidences of security breaches, but also by the rising costs associated with them.
I believe, we should expect that AI (artificial intelligence) and automation technologies will grow very fast. Companies around the world are using everything from chat bots to support customers to AI software that generates content to help them cope with growing content needs or a shrinking workforce.
Last but not least, we should anticipate the growth and adoption of a remote workforce. Survey data has shown that 74% of businesses plan to offer employees remote work after the pandemic, and 55% of workers said they want to work remotely as much or more than they do now.
As such, I believe the year 2022 will still be full of shifts and changes, some of which will be foreseen and others unexpected. Digitalization (see highlighted accompanied text on previous page)and automation of all business processes related to exports are the main trends this year. Now it is clear that we cannot predict the situation in the world with certainty because the pandemic is still not over and the conflict in Ukraine is in full swing, but I believe we should accept this fact and keep moving forward with ingenuity and innovation.
"Singapore just added Indonesia as a new source for the import of chilled, frozen and processed chicken… We wish to export more to Singapore, not only chicken, but also other fruits and vegetables."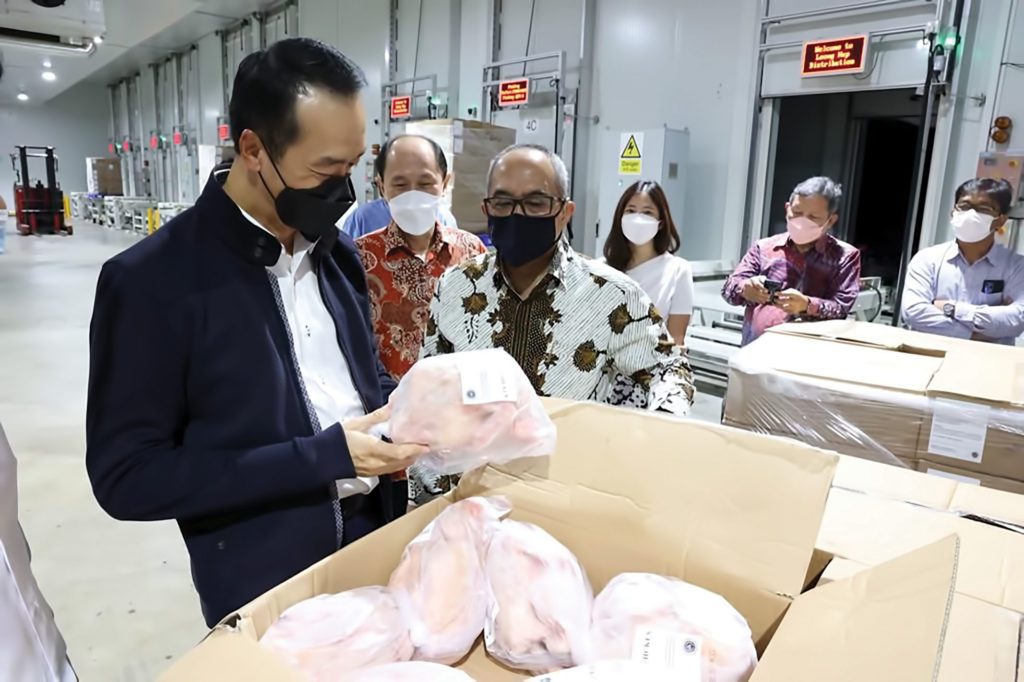 As growth in trade and travel resume do you think flights to more destinations in Indonesia is on the cards?
There is a huge market demand to visit tourism destinations in Indonesia. So the Indonesian Government has always supported and facilitated greater opportunities for global visitors to visit us. For example, the return of Singapore Airlines to Bali, is the result of strong collaboration between Singapore Airlines, Ministry of Tourism and Economy Creative of Indonesia, Provincial Government of Bali, Ministry of Transportation of Indonesia, and other related institutions. This is also expected to increase the opportunities for stakeholders to rise and encourage the national economy through the tourism sector.
With travel open, what places do you think Singaporeans should visit in the near future?
I learnt that Singaporeans love to visit Bali or Batam and Bintan; but with more than 17,000 islands under its jurisdiction, Indonesia offers an adventure for everyone, from exploring ancient temples and hiking active volcanoes to diving in largely untouched waters beyond those places.
From the Government of Indonesia's side, we have prepared 5 Super Priority Tourism Destinations this year, namely:
Lake Toba in North Sumatera
Borobudur in Central Java
Mandalika in West Nusa Tenggara
Labuan Bajo in East Nusa Tenggara
Likupang in North Sulawesi.
I would highly recommend Singaporeans to visit these aforementioned places in the near future!
Government and Private Sector players have been working hard to ease difficulties during the pandemic. Have any example stood out from this spirit of cooperation that you have witnessed as ambassador?
The result of hard work is everyone's achievement. Indonesia will always support our partner countries to ease the difficulties that they may experience during these challenging times. For example, Singapore had a problem with the import of chickens and therefore Indonesia stepped in to answer the call.
The first shipment of frozen chicken from Indonesia has arrived in mid-July. I expected a total of 1,000 tonnes of frozen chicken to arrive in Singapore by the year end. Referring to the first batch, this is a consignment that has come from Jakarta, and we will assess the demand from Singapore. I personally have talked to some producers in Indonesia who are looking into setting up chicken farms in Batam, and they hope to gauge the demand by next year so that they can determine the size of the proposed farm. If we can set up the farm in Batam, it will not be long before we can bring live chicken to Singapore. As such, if there is an increasing demand from Singapore for chicken and chicken products, our businesses are ready to establish their farms in Batam or other Riau Islands so that the delivery cost can also be more efficient.
"Indonesia realises that the development of renewable energy cannot be borne by one country alone. Indonesia, for example, needs an investment of around US$1 trillion to make the energy transition to clean energy"
In the area of sustainability and working towards net zero emissions, are there any specific opportunities that can be developed between Indonesia and Singapore?
Cooperation between Indonesia and Singapore in the development of clean energy will definitely provide more optimal benefits from renewable energy and increase joint capacity as part of global commitments to battle climate change.
Indonesia realises that the development of renewable energy cannot be borne by one country alone. Indonesia, for example, needs an investment of around US$1 trillion to make the energy transition to clean energy.
As can be seen from examples elsewhere around the world, energy transition is no easy task. It needs to be carried out in a calibrated and careful manner, taking into consideration factors such as reliability, sustainability and affordability. In the rush to cut carbon emissions without properly setting in place an alternative source of reliable power, economies are at risk of taking a hit because of energy shortfalls. Moreover, the ability to develop renewable energy varies with every country, in terms of its technological capability to obtain alternative energy and how easy it is for people to access it. There are many options in Indonesia for the development of renewable energy – from solar, wind, water, geothermal and also underwater currents of the sea, which makes up two-thirds of Indonesia's territory.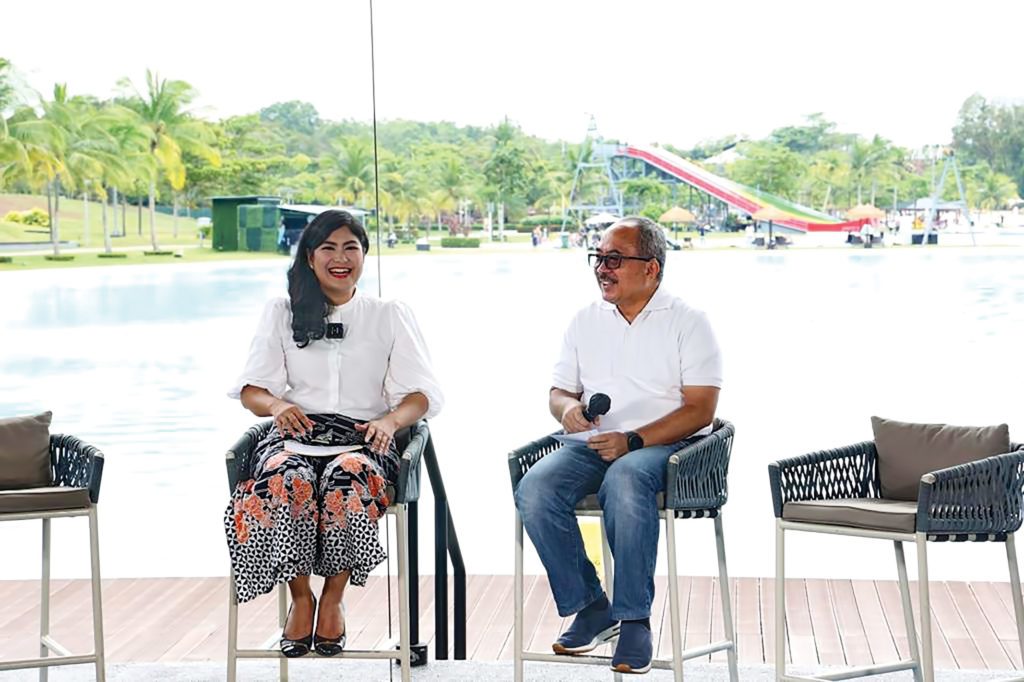 How can Indonesia and Singapore work better to ease Supply chain issues, that have emerged due to the  pandemic and the war?  
Indonesia and Singapore as well as countries in the South East Asian region continue to reform legal and trade frameworks to improve the ease of doing business, while investing in infrastructure and sophisticated manufacturing capabilities. Incentives such as tax holidays and cash grants are also available for companies seeking to relocate their manufacturing or supply chain hubs to South East Asia.
Other favourable factors include technological advancements and their rapid adoption, continuous improvement to provide state-of-the-art infrastructure facilities and development of a sharing-based economic model. Together, Indonesia and Singapore as well as other South East Asian countries can work together to continue making South East Asia an attractive location for expanding manufacturing and supply chain capabilities. The recent chicken supply to Singapore from Indonesia is one of the collaborations to solve supply chains issues faced by the two countries.
In the field of education what are the new initiatives?
I believe the COVID-19 pandemic has brought lessons not only to how the new economy will work, but also how education should evolve. We understand that due to digitalization, the skills needed to keep up are evolving at a faster rate than ever before.
As such, educators and higher education leaders in Indonesia and Singapore must approach skills competency with a flexible growth mindset that will serve students well across the global, knowledge-based economy – and throughout their careers. There is an undeniable need to train the next generation in emerging digital competencies and to be fluent in designing, developing or employing technology responsibly.
At the same time, 21st-century students must learn how to approach problems from many perspectives, cultivate and exploit creativity, engage in complex communication, and leverage critical thinking. With the future of work constantly evolving, these non-automatable "human" skills are foundational, and will only increase in value as automation becomes more mainstream.
What is your Independence Day message to Indonesians residing in Singapore?
I would like to echo President Joko Widodo's message that by 2045 Indonesia will reach its Golden era, by which point the country will have reached its 100th year of independence, Indonesia will have a population of 309 million people, economic growth of 5 to 6 percent and Gross Domestic Product (GDP) of US$9.1 trillion, while Indonesia's income per capita is expected to reach US$29,000.
The Independence Day commemoration is a good momentum to remind us that we have duties of citizenship to provide help a bright future because any person or community reaps what they sow. I would like to invite Indonesians – at home and abroad, to feel proud that we are using our independence to secure our economic prosperity. We have overcome many obstacles, and we will continue to make strides in attaining sustainable prosperity, which will result in the greater development of Indonesia. There is no room for complacency; there's still much work to be done. The Government of Indonesia continues to work assiduously to manage the country as we set out to strike that delicate balance to protect the health and wellbeing of our people, and the growth of our economy so that we may rebound together even stronger and realize Indonesia Emas or Golden Indonesia by 2045.