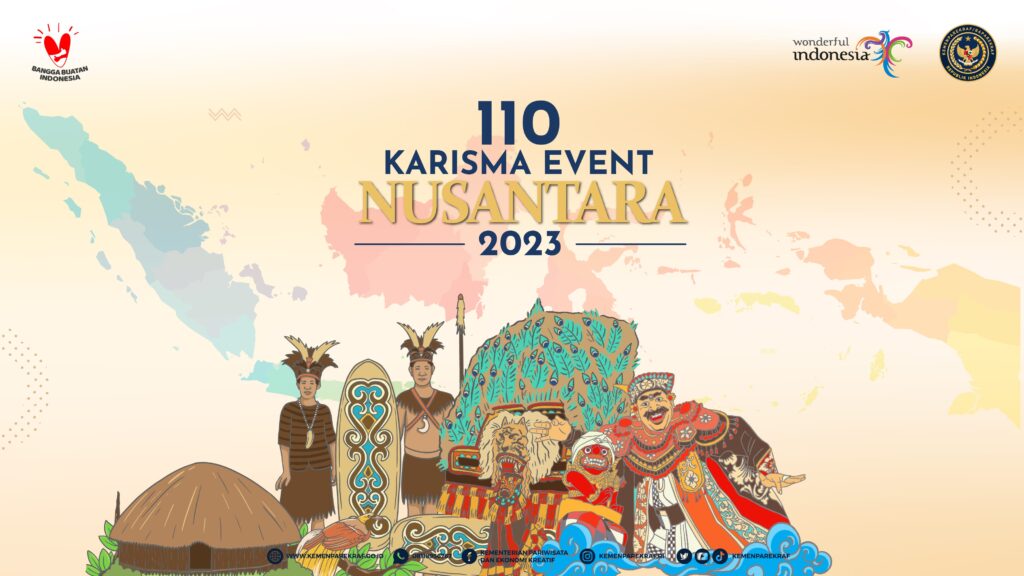 Karisma Event Nusantara (KEN) and Kemenparekraf/Baparekraf RI collaborate to enhance the quality of events as a leading tourist attraction throughout Indonesia.
As part of an effort to support and cultivate the events industry across Indonesia, Karisma Event Nusantara (KEN) has implemented its strategic program. The program aims to position events as one of the prominent tourist attractions in the country. To realize this vision, KEN has established a close collaboration with the Ministry of Tourism and Creative Economy/Indonesian Agency for Creative Economy (Kemenparekraf/Baparekraf RI) and local governments throughout Indonesia.
This collaboration aims to organize diverse and high-quality events in various regions. Through this partnership, KEN and Kemenparekraf/Baparekraf RI hope to provide captivating and unique event experiences for both domestic and international tourists. Additionally, this cooperation is expected to have a positive impact on the local economy and the creative industry.
In the implementation of this program, KEN and Kemenparekraf/Baparekraf RI will work together with local governments to plan, organize, and promote various types of events, including cultural festivals, music concerts, art exhibitions, and sports events. With strong support from various stakeholders, it is anticipated that this program will play a significant role in increasing the number of tourists visiting Indonesia.
This marks a significant step in diversifying Indonesia's tourist attractions and expanding the tourism market throughout the archipelago. KEN and Kemenparekraf/Baparekraf RI are committed to continuing their collaboration in executing this strategic program and positioning events as one of Indonesia's leading tourist assets.

Source:Ministry of Tourism, Republic of Indonesia