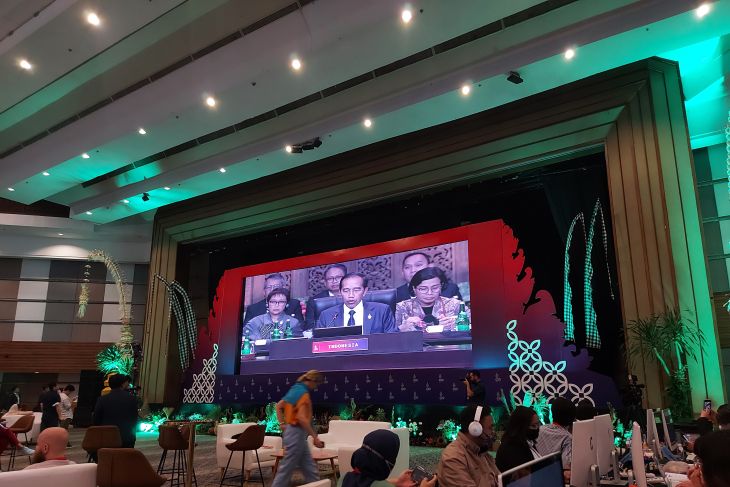 President Joko Widodo welcomes representatives from 10 major countries and the EU and highlighted issues that can escalate into a food supply crisis
INDONESIAN President Joko Widodo (Jokowi) officially opened the two-day G20 Summit here on Tuesday. According to an Antara News report he declared: "Good morning, leaders. Today, I announce the opening of the G20 Summit," on the opening of the G20 Summit being held from 15 to 16 November 2022.
The G20 is a multilateral cooperation forum comprising 19 major countries and the European Union (EU). The G20 represents more than 60 percent of the world's population, 75 percent of global trade, and 80 percent of the world's gross domestic product (GDP).
The G20 members comprise South Africa, the United States, Saudi Arabia, Argentina, Australia, Brazil, India, Indonesia, the United Kingdom, Italy, Japan, Germany, Canada, Mexico, South Korea, Russia, France, China, Turkey, and the European Union. Spain is the grouping's permanent guest country.
In his remarks, the president welcomed the leaders of the G20 countries and the delegates present at the meeting , whom he had earlier individually extended a welcome.
President Jokowi then immediately drew attention to several issues that are currently occurring in the world. He noted that the G20 Summit should take into consideration those issues, including the fertilizer issue.
The head of state emphasized that the fertilizer issue should not be underestimated. If concrete steps are not taken immediately, then the fertilizer supply and prices will be disrupted. He stated that this situation will affect the following year.
The crisis could escalate into a food supply crisis, as the scarcity and high price of fertilizers could increase food prices in several parts of the world, Jokowi stated.
For the full report visit here.