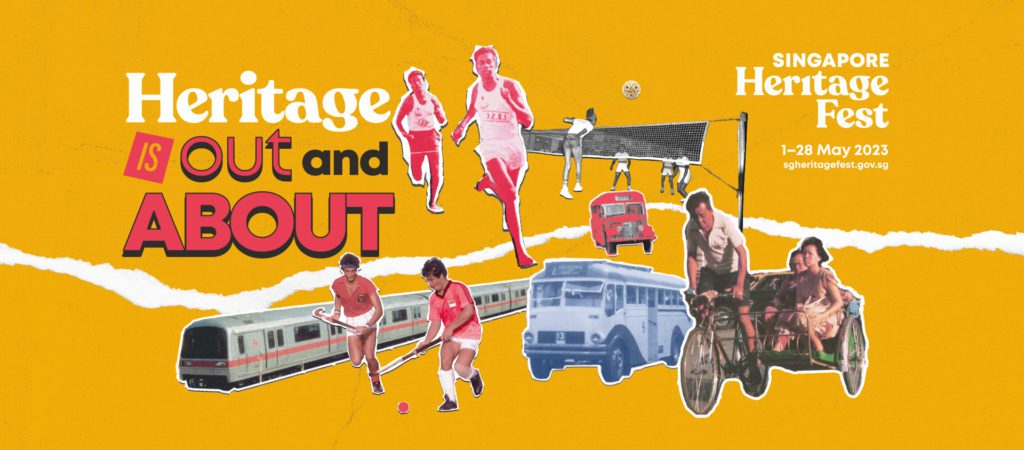 The annual Singapore Heritage Festival kicked off on May 1st, 2023, with a plethora of events that highlight the rich cultural heritage of Singapore.
As we move towards a post-pandemic world, it's time to start exploring and experiencing all that Singapore has to offer. If you're looking for a fun and enriching way to learn more about Singapore's history and culture, then the Singapore Heritage Festival (SHF) 2023 is the perfect event for you!
This year's festival is set to celebrate Singapore's sporting and public transportation history, and it promises to be bigger and better than ever before. With more than 60 community partners involved, SHF 2023 offers a range of activities suitable for all ages and interests.
One of the highlights of the festival is the Heritage and Cultural Trails, which take you on a journey through Singapore's rich history. These trails are designed to help you discover the untold stories of everyday Singaporeans, including bus drivers, sports enthusiasts, and transport workers. You'll learn about the challenges they faced and how they overcame them, making you appreciate the hard work and dedication of those who helped build Singapore.
For those interested in public transportation history, the festival offers uncommon sights, workshops, and film screenings. You can take part in hands-on workshops to learn about the evolution of public transportation in Singapore and how it has impacted the city's growth. You'll also get the chance to see rare artifacts and photographs that document Singapore's transportation history.
If you're a sports enthusiast, you'll love the tours and immersive experiences that the festival has to offer. You can explore the different sports facilities in Singapore, including the famous Sports Hub, and learn about the history of sports in the city-state. You'll also get to participate in various sporting activities and competitions that showcase Singapore's sporting culture.
Returning favourites like the Homeground Installation and other popular programmes are also back this year. The festival offers a range of workshops, talks, tours, exhibitions, and film screenings that are sure to captivate and educate visitors. You'll have the opportunity to meet and interact with experts in various fields and gain a deeper understanding of Singapore's history and culture.
As we celebrate national milestones like SBS Transit and SportSG's 50th anniversary, SHF 2023 is the perfect event to commemorate these achievements. Festival Director's message encourages everyone to experience Singapore's rich heritage and make lasting memories with family and friends.
With so many exciting activities to enjoy, this festival is the perfect way to immerse yourself in Singapore's unique heritage and create unforgettable memories. So, mark your calendars and get ready to experience the best of Singapore's sporting and public transportation history!
To wander off events on the Singapore Heritage Festival 2023, visit this link.