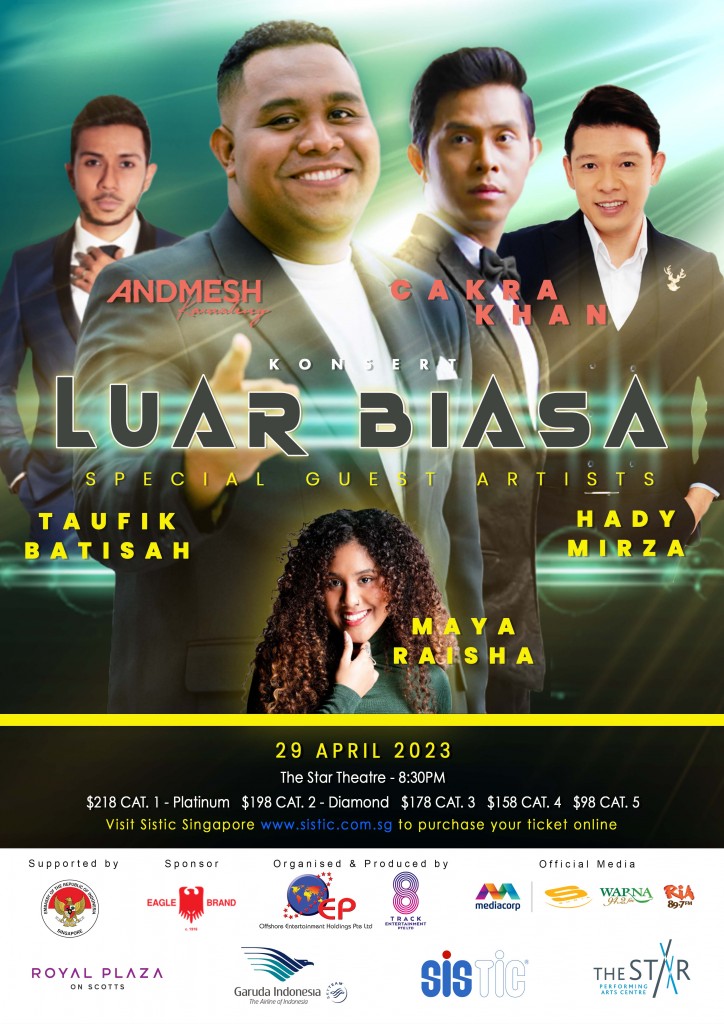 Indonesian Singers Cakra Khan and Andmesh Kamaleng Amaze Audience at Singapore's "Konser Luar Biasa" on Saturday, April 29th, 2023.
Last Saturday, April 29th, The Star Theatre in Singapore was filled with music enthusiasts from all over the region as two young Indonesian musicians, Cakra Khan and Andmesh Kamaleng, held their much-awaited concert entitled "Konser Luar Biasa". The night was a spectacular showcase of their exceptional musical talent, and their signature songs left the audience in awe.
Cakra Khan, who hails from Pangandaran, and Andmesh Kamaleng from Kupang, NTT, wowed the audience with their outstanding vocal range and heartfelt renditions of popular songs like "Kekasih Bayangan", "Harus Terpisah", "Kumau Dia", and "Cinta Luar Biasa". Their performances were met with resounding applause and standing ovations from the audience.
Andmesh Kamaleng also touched the hearts of the audience with his emotional tribute to his deceased parents, dedicating two songs to their memory. The young singer's heartfelt performance left many in tears, a testament to his ability to connect with the audience on a deeper level.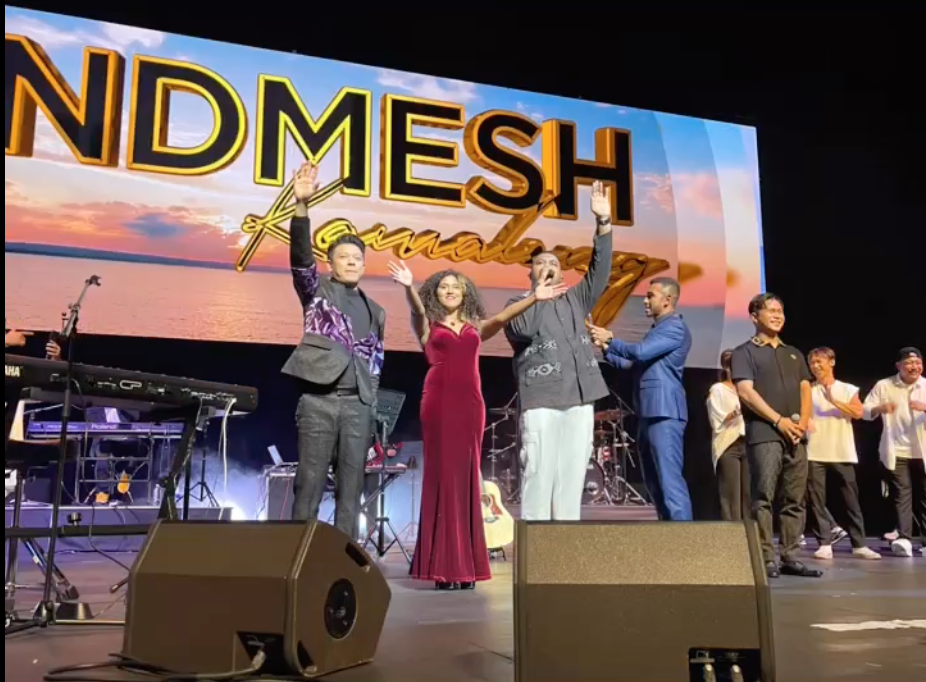 Adding to the night's excitement, the two singers collaborated with three talented singers from Singapore: Hady Mirza, Taufik Batisah, and a new up-and-coming singer, Maya Raisha. Their collective performances showcased the unique blend of musical styles from both Indonesia and Singapore.
The concert was a night of musical entertainment and an opportunity for cultural exchange between the two neighboring countries. The Indonesian Ambassador to Singapore, Mr. Suryo Pratomo, had the chance to chat with the two young musicians over a joint lunch the day before the concert.
Cakra Khan and Andmesh Kamaleng's remarkable performances have undoubtedly cemented their positions as two of Indonesia's most talented young musicians, who are making waves not only in their home country but also on the international stage. The night was a true celebration of Indonesian music, and the two singers' exceptional talent left a lasting impression on everyone in attendance.
Visit the original article by clicking here.