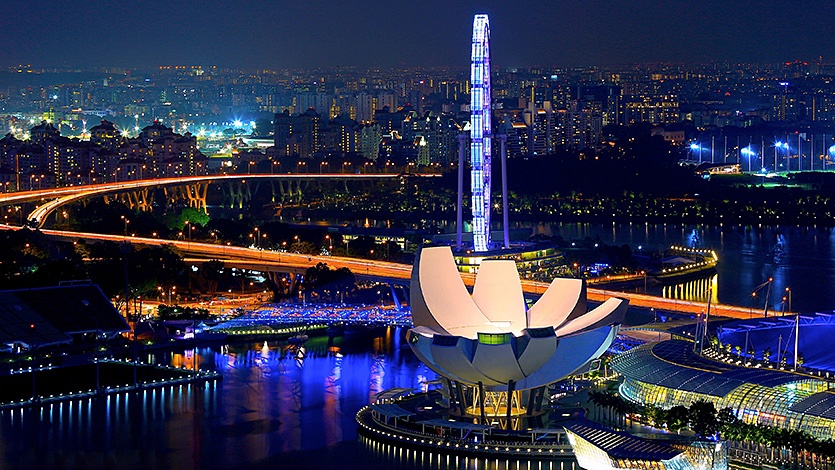 DISCOVER the allure of ArtScience Museum, a distinctive lotus-shaped landmark in Marina Bay, offering nearly 3,000 sqm of indoor and outdoor space for top-tier events and art enthusiasts alike
Nestled in the heart of Singapore's prestigious Marina Bay district, the iconic ArtScience Museum stands as a testament to architectural brilliance and artistic grandeur. Shaped like an open lotus flower, this landmark building is not just a symbol of creativity but also a premier event venue, offering a truly inspiring setting for intimate gatherings and top-flight events.
With almost 3,000 square meters of indoor and outdoor space, the museum provides a captivating backdrop for a wide array of events, from grand product launches and opening ceremonies to elegant cocktail parties. Its central location makes it convenient for attendees, with numerous city attractions within easy reach.
What sets ArtScience Museum apart is not just its architectural marvel but also its role as a leading art gallery in Singapore. Housing some of the city's best-selling touring exhibitions, it offers event guests a unique perk – complimentary entry to selected shows. This added incentive elevates the event experience, allowing attendees to immerse themselves in the world of art and creativity.
Considered one of Singapore's most sought-after event venues, ArtScience Museum promises to add a touch of sophistication and elegance to any occasion, making it an ideal choice for those seeking a truly memorable event experience.