Nilanka is a fresh look at the Batak folklore 'Dayang Bandir and Sandean Raja.' The setting takes place in the aftermath of a civil war in the late nineteenth century that saw the emergence of various family groups of the Batak tribe in North Sumatra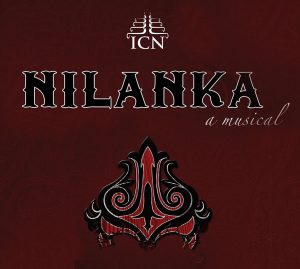 THE story is told in English as a musical(!) and carries on the annual ICN (Indonesian Cultural Night) tradition to interpret Indonesian tales and legends in a fresh way that is able to reach out to a greater number of audiences and introduce some insights into Indonesian culture as well as provide a showcase for the talents of Indonesian students studying in Singapore.
This year's outing did not disappoint as ICN 2020 – Nilanka by the Indonesian Students of Nanyang Technological University also known as PINTU delivered a polished production that shone most brightly with excellent music performances backing the students-turned-actors who had to act, sing and dance on stage!
The musical's synopsis outlines the journey of a crown prince who receives guidance on how to be a great king from a tender-hearted uncle and a loving sister. He is often scrutinized by the people, who desire a more confrontational leader. As tragedies befall upon him, he has to find within himself the will to fight back and be the king of his people.
Ms Clarita Naslim, a fourth year student in NTU's School of Art, Design and Media, is one of the two Artistic DIrectors for Nilanka. In an interview with IndoConnect she explained that like many of the crew and cast much of their experience in performing arts had been taking part in past ICN performances: "One of the biggest challenges for me this year is to find the cohesiveness – to get all the different departments and portfolios might have their own different ideas about how to interpret the script or story. That extended all the way back to include even choosing which story to tell. It has to pique the audiences' interests. We do want to promote Indonesian culture and we also want it to be relevant to this modern age."
She said much of the values and messages in the country's folklores are still relevant to this day and age. For Nilanka the message she hopes the audience will go home with after watching the show will be: "I hope they will think more about diversity and accept that everyone is unique and has a place in the world. They do not have to conform to a certain societal norm. There is no one way to do things; there can be many interpretations and ways that are good. This extends not only to subjects such as race and religion but also our opinions and thoughts!"