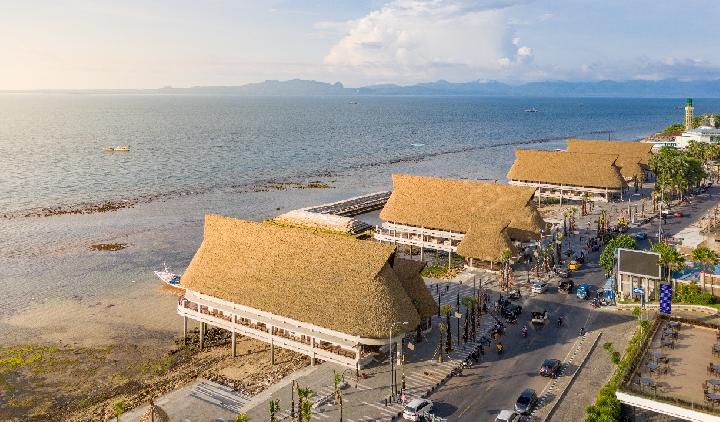 The alliance of The Voice For Just Climate Action (VCA) initiated the Flobamoratas Festival in East Nusa Tenggara (NTT) with the theme "Fair for the Earth, Fair for All"
THE Flobamoratas Festival featured musical concerts, art performances, movie screenings, literary exhibitions and various culinary offerings that focussed on capacity building, joint learning, awareness raising, and campaigns to support the building of climate resilience in society.
According to a report by TEMPO.CO the Indonesian Minister of Tourism and Creative Economy Mr Sandiaga Uno announced at the (virtual) launch of the Flobamoratas Festival on Thursday 17th November 2022: "I hope this activity provides a broad and a new perspective on local climate change and solutions which include local culture and wisdom so that it becomes a strength for the community to face existing challenges."
Country Engagement Manager of the Hivos Indonesia Foundation, Arti Indallah Tjakranegara, said the Flobamoratas Festival was a collaborative work focused on capacity building and shared learning, awareness raising, and campaigns to gain public support and developing strategic collaboration with various partners such as policymakers, private sectors, research institutions/ campuses and academics, civil society organizations, communities, and youth activists.
"This Flobamoratas Festival will be used as a room for collaboration and joint action to achieve the goal of reaching many people for climate action, providing knowledge on climate change, impacts, and solutions with civil society," said Arti.
The Flobamoratas Festival will present various performances including the screening of climate-themed films and theatre, exhibitions of creations and technology, craft exhibitions, and music concerts. This activity will be held on on 18th and 19th November 2022 at the Flobamora Mall Water Park Area, Kupang City.
For the full report visit here.