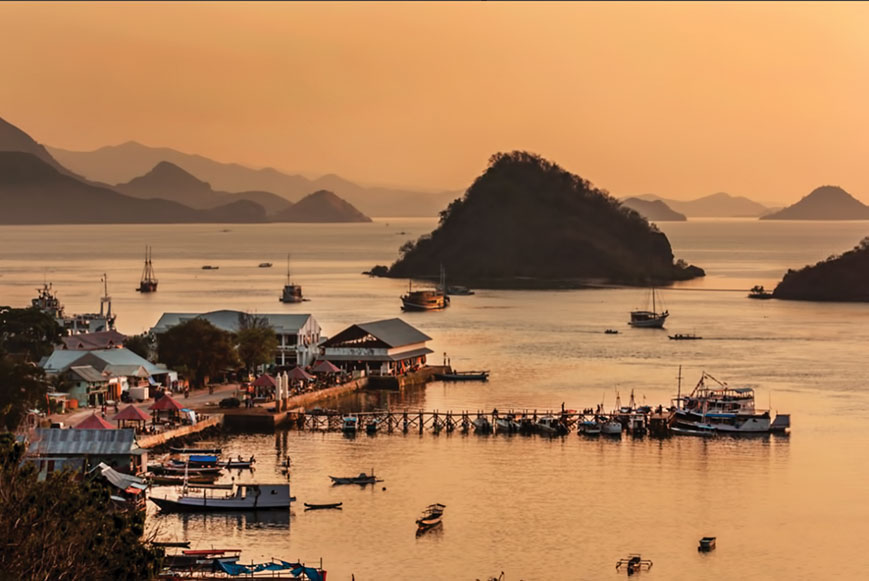 Located on the westernmost point of Flores – The Land of Flowers – there are many opportunities for visitors to experience what life is like in the once small fishing village of Labuan Bajo. This emerging tourist destination will amaze with its fantastic views, and as a jump-off point to the renowned Komodo Dragon islands! There are spectacular panoramic views of Padar, Rinca, Kelor and Kanawa
LABUAN Bajo continues to be developed as a tourist city; the city is also being developed as a transit city and port city to serve as an entrance from Sape, West Nusa Tenggara to mainland Flores, East Nusa Tenggara.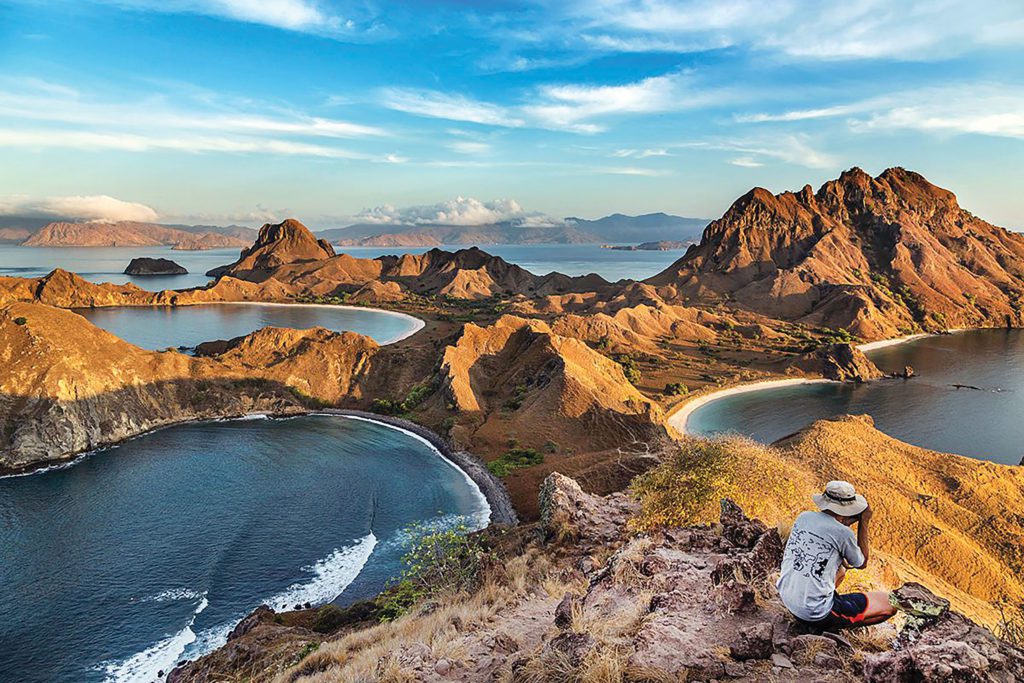 PADAR is a part of the Komodo National Park, a World Heritage Site of the United Nations Educational, Scientific, and Cultural Organizations (UNESCO). However, there are almost no Komodo dragons on this island. As of 2019, a ranger from Komodo Island reported only about three Komodo dragons on Padar Island. Despite having almost no Komodo dragons, Padar is a big attraction being endowed with natural beauty both on land and underwater. In 2019, Atlas Obscura included Padar on their list of 10 unique beach locations. Exotic landscape, beaches and underwater scenery are Padar's crown.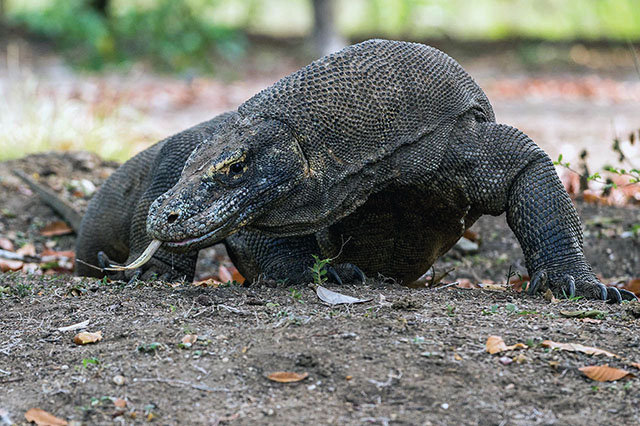 RINCA ISLAND is one of the two famous islands where you can find Komodo Dragons. Rinca is smaller than the famous Komodo Island and is inhabited by residents. The two islands each have their attractions. Komodo Island has more forests, while Rinca island has more savannas.
The Komodo dragons on Rinca also have a more ferocious nature because of the scorching weather conditions and landscape dominated by savanna. But the location of Rinca is very convenient as a trekking place that will not be easily forgotten.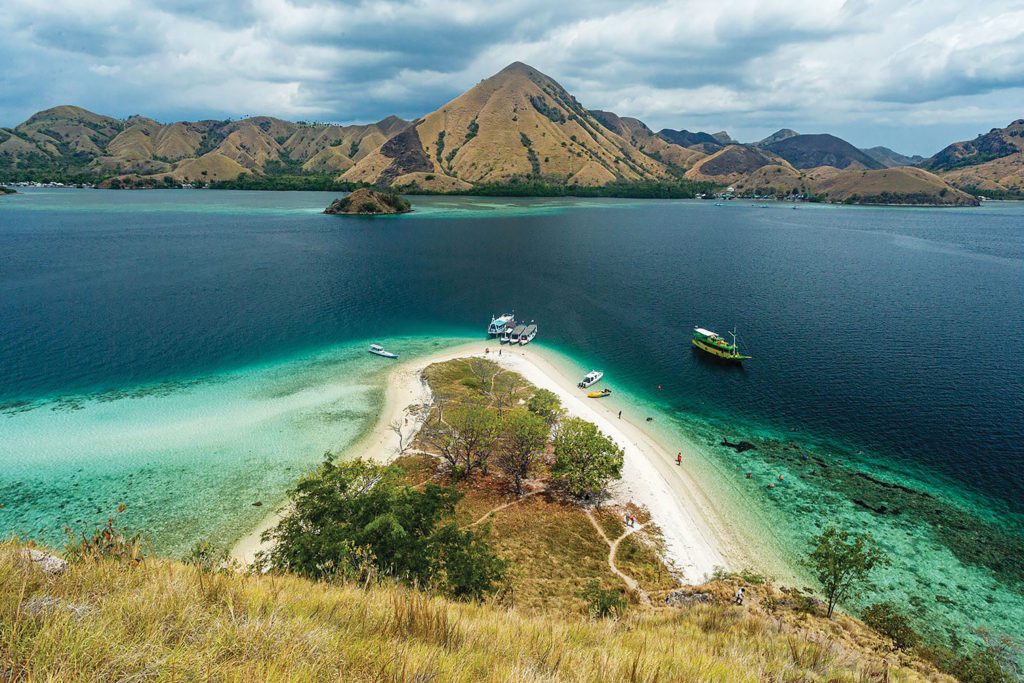 KELOR ISLAND is proof that Indonesia is a perfect destination from the marine habitat underwater, the beaches to the mountains that feature panoramas of great natural beauty. The deserted Kelor Island is still quiet and a must-visit – a place to calm yourself and the perfect antidote for the stress of the hustle and bustle of the city.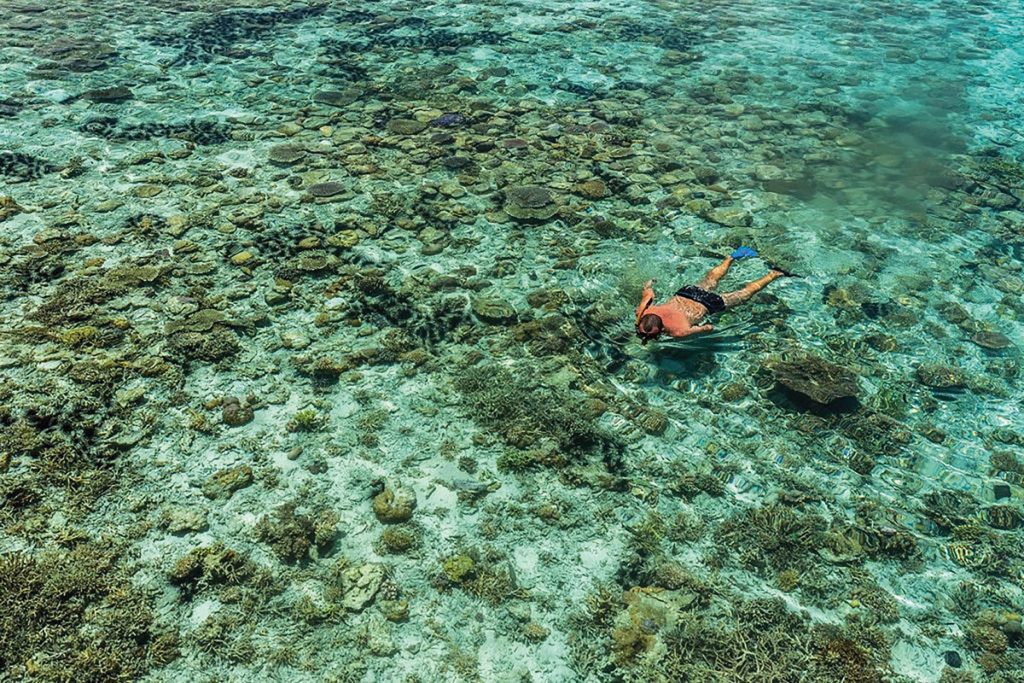 KANAWA ISLAND is a great place to relax on its beaches that are fringed with a colourful coral reef seabed. It is also an ideal destination for beachcombing and snorkelling from Labuan Bajo. Only 35 min away from Labuan Bajo, most of the day trips will stop at Kanawa to end one's day and admire the beautiful sunset over the Sangeang volcano. Often described as a paradise island, Kanawa is widely known as one of the most picturesque islands in Komodo National Park. The small island has thousands of beautiful star fish in the waters along the coast. It's never enough to tell about Kanawa island from the thousand amazing panoramas one can enjoy from the Flores group of islands!
There are other islands to explore. High on your list should be the pink beaches of PINK BEACH ISLAND (one of only seven in the world) and GILI LABA ISLAND which is another great place to round off your visit to Labuan Bajo as it offers great trekking routes and divers will not be disappointed by its eco marine system.
For more…
While Padar Island is considered to be one of the most photogenic of the islands there are plenty of other attractions for all the above islands. For more photos and details on what these islands offer visit: www.dolanesia.travel
---
Getting There
There are many ways to get here. Start by taking a plane, a boat, or even going by land route from Java island.
Air
The international airport in Labuan Bajo is named International Airport (LBJ). It is supported by the government and short-listed for future enhancement of its facilities. You can fly directly from Soekarno-Hatta International Airport Jakarta (CGK) or Ngurah Rai International Airport (DPS) in Denpasar Bali. Flights can be made through TransNusa in cooperation with Aviastar to fly twice daily from Denpasar (Bali) to Komodo Airport in Labuan Bajo, just one hour away.
Sea
Many ships have a route to Labuan Bajo. Some of them are relatively cheap, and some are in the form of luxury live onboard packages. Choose a trip according to your travel budget. There are only two ships serving the Bali-Labuan Bajo route, namely KM WIlis from Denpasar – Badas (Sumbawa) – Labuan Bajo. Besides KM Wilis, the KM Tilongkabila boat can also take you to your destination via the Denpasar – Mataram – Bima – Labuan Bajo route. The cost for the ship journey is approximately IDR 200.000- up to IDR 300.000- including breakfast and dinner on board.
Accommodation and Amenities
For more information on the latest places to stay visit www.dolanesia.com
---
A special thanks in particular to Martin Lukas and all the other intrepid photographers and contributors to www.indonesiaphotogallery.com
and www.dolanesia.travel