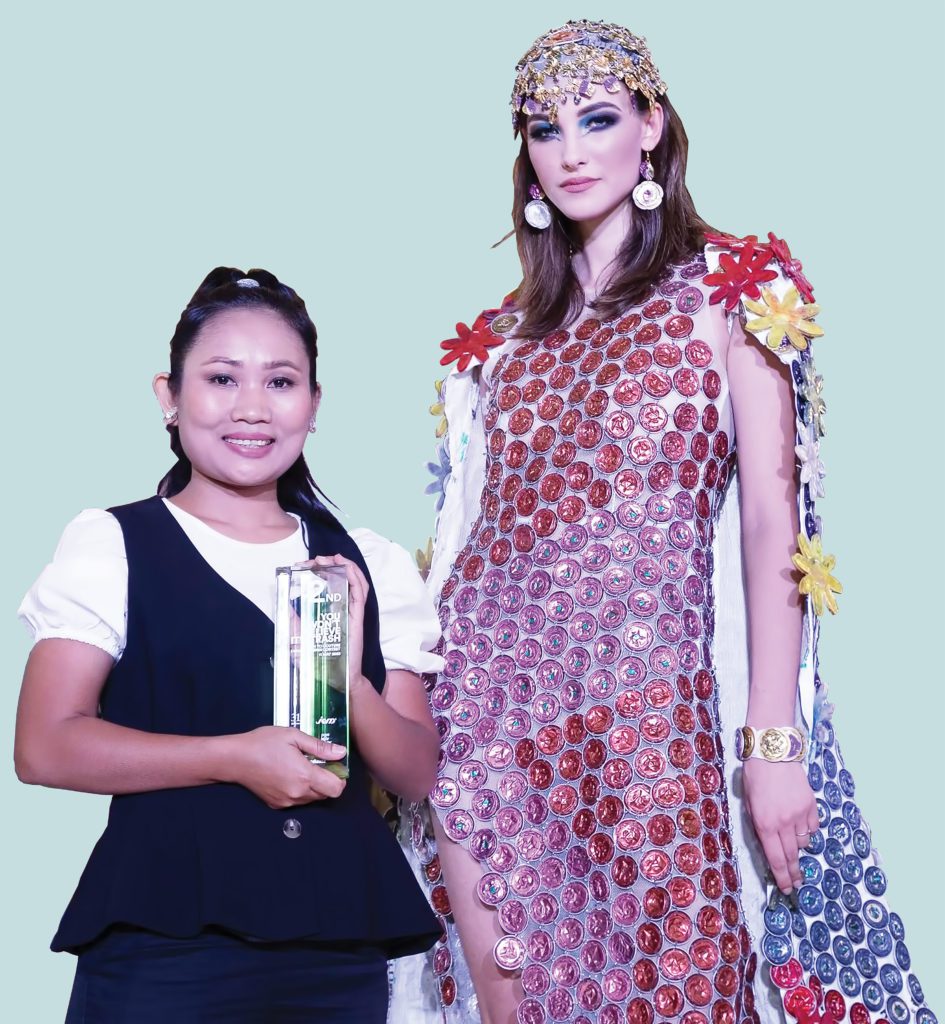 Gini Ika Jayanti is an Indonesian domestic worker, creative designer and eco activist who made Indonesia proud when she won the 1st Runner up title in the You Won't Belive It Is Trash competition. Her work was shown as one of the best examples of using recycled materials for haute fashion!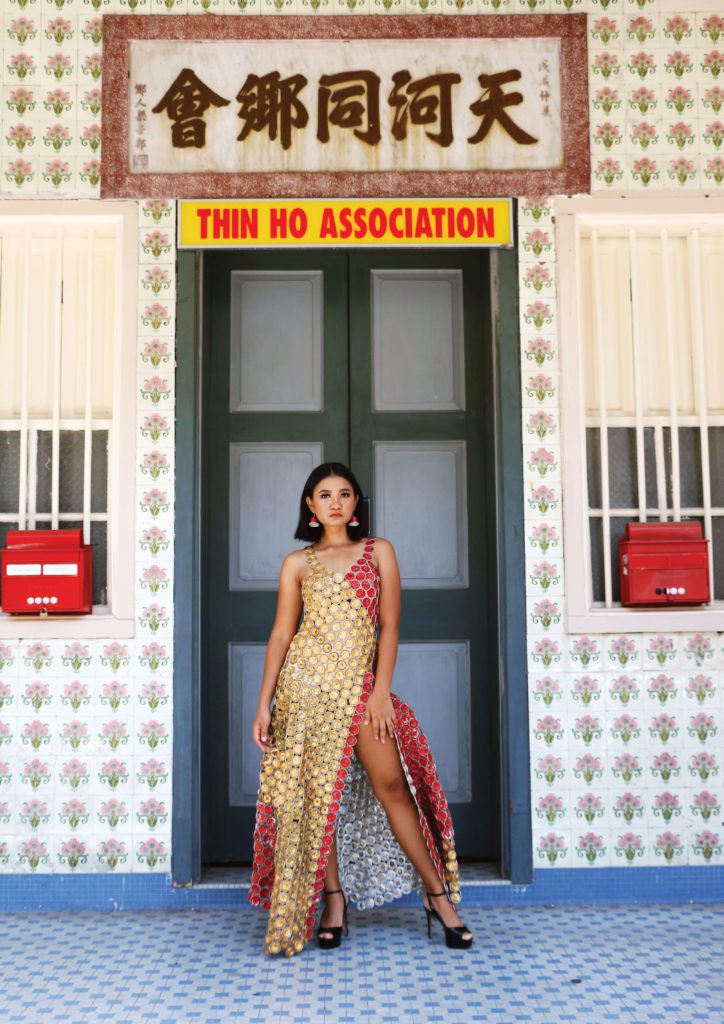 DURING the You Won't Believe It Is Trash (YWBIT) contest Gini appeared along with the renowned Thai sustainable designer Madaew and her fellow competitors who were all from leading fashion schools in Singapore while Gini herself works here as a domestic helper.
Gini started doodling, making clothes and fashion accessories made from recyclable materials about four years ago as a hobby. Her natural talent for this has grown so well, that eventually some of her work went on display at events at the Holland Club, James Cook University, Selegie Art Centre Gala Dinner, and Suria TV before she finally entered the YWBIT in May which was hosted by real estate developer Lendlease.
In this interview with IndoConnect she said she was nervous entering YWBIT as it attracted more than 100 competitors and this had to be whittled down to 10 dresses through several rounds before they were worn by international professional models who walked down the runway in the finals at 313 Somerset. She said: "Thank god, I was so happy to have won the 1st Runner Up prize. All the winning dresses were exhibited at the four Lendlease Malls at 313 Somerest, Parkway Parade, JEM and PLQ."
The 40-year old who hails from Malang, East Java, said what inspired her to take up this unique hobby was when she was very young she already was recycling items to use them for different purposes and when she started to work in Singapore she took it up again during her free time. She said: "It is something positive that I wanted to share with everyone including the people in the household where I am working. I was lucky that my employer also fully supported me in this hobby."
Gini said she has not attended any formal fashion courses and much of what she learnt she picked up from watching videos on YouTube: "Many of them were on designing dresses and creating fashion accessories such as earrings, handbags, bracelets and necklaces."
After YWBIT what's next? Gini revealed: "When I return to Indonesia I want to open a business that uses creativity to make products from the recycling of trash. My main objective is to create a better world that is clean and safe converting trash into beautiful works of art and fashion."
The Grand Winner for YWBIT was Jamela Law, a 'fashion technologist' and founder of Baëlf Design who created a dress made from cartons of Tetra Pak drinks!
For Gini's inspiration she was in awe of a dress worn by singer Rihanna that was designed by Chinese designer Guo Pei. She recreated it with used coffee capsules! She was thankful that her network of friends and neighbours helped collect the used capsules. She was glad that this also helped to create a cleaner environment!