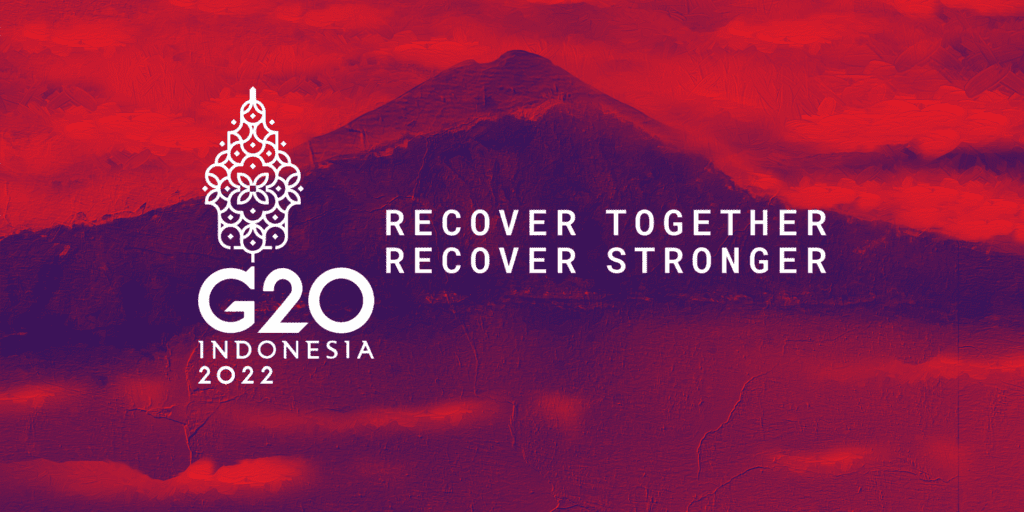 The 17th G20 Heads of State and Government Summit will take place from tomorrow till 16th November 2022 in Bali. Here is a brief primer on the event and Indonesia's Presidenvy by the Republic of Indonesia Embassy in Singapore 
THE Summit will be the pinnacle of the G20 process and intense work carried out within the Ministerial Meetings, Working Groups, and Engagement Groups throughout the year.
THEME – RECOVER TOGETHER RECOVER STRONGER
As the global pandemic continues to affect all sectors of life, the future of our shared prosperity relies on our collective ability to create an inclusive and sustainable foundation for growth.
PRIORITY ISSUES
Recognition of the importance of collective action and inclusive collaboration among major developed countries and emerging economies around the world has always been the core purpose of the G20.
Today, the world needs it more than ever. The global pandemic has affected every aspect of the society, from health, education, to international trade. At the same time, gaps in countries' capacities to address the crisis continue to prevent the world from fully controlling the common problems and crises facing us right now.
Understanding the challenges and the need for collective action, Indonesia will focus on three main pillars for its G20 2022 Presidency namely: Global Health Architecture, Sustainable Energy Transition, and Digital Transformation. Through these pillars, Indonesia will continue to take the lead on ensuring equitable access to COVID-19 vaccines, promoting sustainable and inclusive economic development through MSMEs participation and digital economy. While also maintaining the aspiration to continue to improve our collective capacity in securing the shared prosperity among nations, through various reform efforts in global taxation, stronger cooperation in fighting corruption, deepening of infrastructure financing, and pushing for a more democratic, and representative international cooperation
For latest info on the G20 please visit https://www.g20.org/