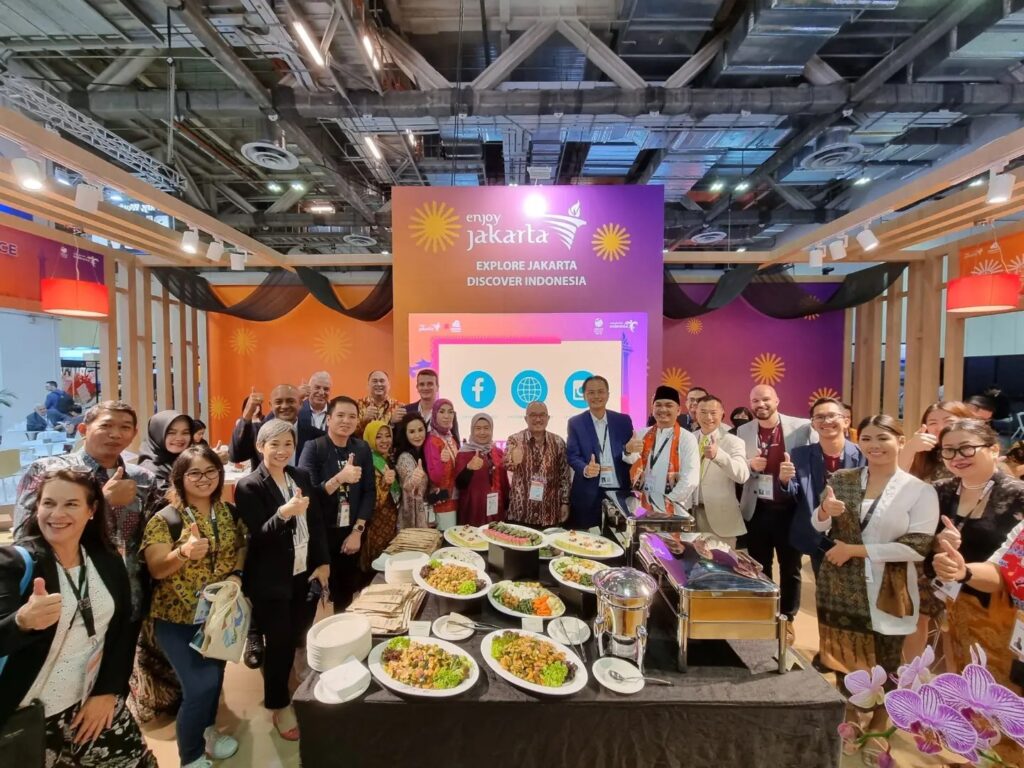 INDONESIAN AMBASSADOR H.E. SURYO PRATOMO ENGAGES WITH TOURISM INDUSTRY LEADERS AT THE ITB ASIA EVENT IN MARINA BAY SANDS EXPO
INDONESIAN Ambassador to Singapore, H.E. Suryo Pratomo, recently participated in a luncheon meeting with key figures from the Jakarta Pavilion at ITB Asia 2023, held at Marina Bay Sands Expo from 25th to 27th October 2023. Facilitated by the Jakarta Provincial Office of Tourism and Creative Economy, the Jakarta Pavilion showcased industry players from diverse sectors such as hotels, tour operators, tourist destinations, and wellness services.
During the luncheon, Ambassador Suryo Pratomo extended an invitation to Singaporean buyers and investors to collaborate with Indonesian local governments and industry stakeholders to boost the country's tourism sector. Earlier, on October 24, 2023, the Jakarta Pavilion exhibitors were welcomed at the Indonesian Embassy in Singapore.
Notably, this event wasn't limited to Jakarta alone. Multiple prominent players in the tourism industry also promoted Indonesia at the sixteenth annual international exhibition held in Singapore, including companies such as Panorama Destination, Dwi Tour, Enfys Holiday, and more, demonstrating Indonesia's commitment to enhancing its global tourism presence.
Source: KBRI Singapura