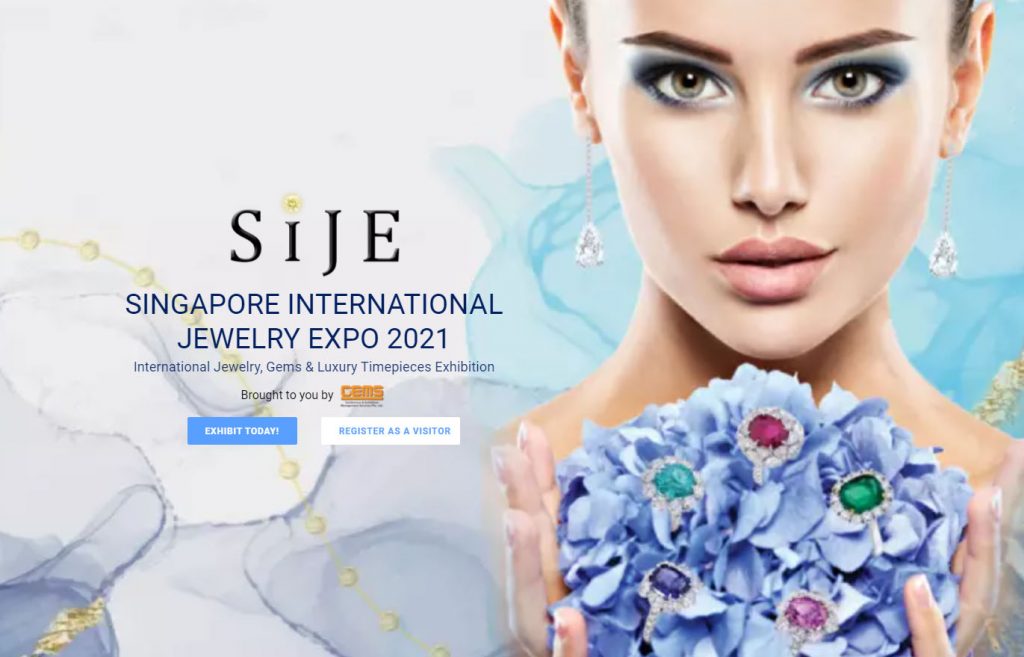 Singapore International Jewellery Exhibtion (SIJE) starts today featuring unique Indonesia jewellery craftsmanship
Lovers of fine jewellery can look forward to visit physically and digitally to this year's SIJE 2021 which is on at the Marina Bay Sands Expo & Convention Centre from the 2nd to 5th December 2021. For round the clock access there is also a Digital Showcase to see the Exhibit (click here – https://sije.com.sg/exhibit/exhibit-profile/) and Visit (click here – https://register.eventx.io/3c80a80c-9189-4c60-a201-e2cb2624067c?locale=en)
Indonesia is a partner country for this year's SIJE. In the run up to the event at the Indonesian Unique Jewellry Craftsmanship webinar held in September, the Indonesian Ambassador to Singapore HE Suryo Pratomo highlighted Indonesia has lots of unique jewelry craftsmanship which are made by talented and creative jewelry designers. Indonesia will showcase Indonesian unique jewelry craftsmanship from several provinces and these include several Small Medium Enterprises among them brands that feature highly original accessories design:
Joglo Ayu Tenan
Pyo Jewelry
Bara Silver
Nio – EL
Nahdi Jewelry
NTB Ana Pearls
Lilara/ Pandora Mutiara and
Zamrud Jewelry (Fine Jewellery)
A Special Edition of IndoConnect Magazine will be featuring the Exhibition and spotlighting some of the designers and owners of the above brands!
For more information visit: https://sije.com.sg/
What's On Show at SIJE 2021
Akoya Pearls; Amber; Antique Jewelry; Carat-size Diamonds; Cleaning Apparatus; Cultured Pearls; Designer Watches; Diamond Jewelry; Diamond Watches; Display & Packing Materials; Emeralds; Fancy Diamonds; Fine Jewelry; Freshwater Pearls; Gem-set Jewelry; Gold/Silver Bars; Gold/Silver Wafers; Gold Jewelry; Jadeite; Jewelry Boxes/Cases; Loose Diamonds; Machinery & Tools; Opals; Pearl Jewelry; Platinum Jewelry; Rough/Cut Stones; Rubies; Sapphires; Semi-precious Stones; Silver Coins; Silver Jewelry; South Sea Pearls; Steel Jewelry; Tahitian Pearls; Vintage Jewelry