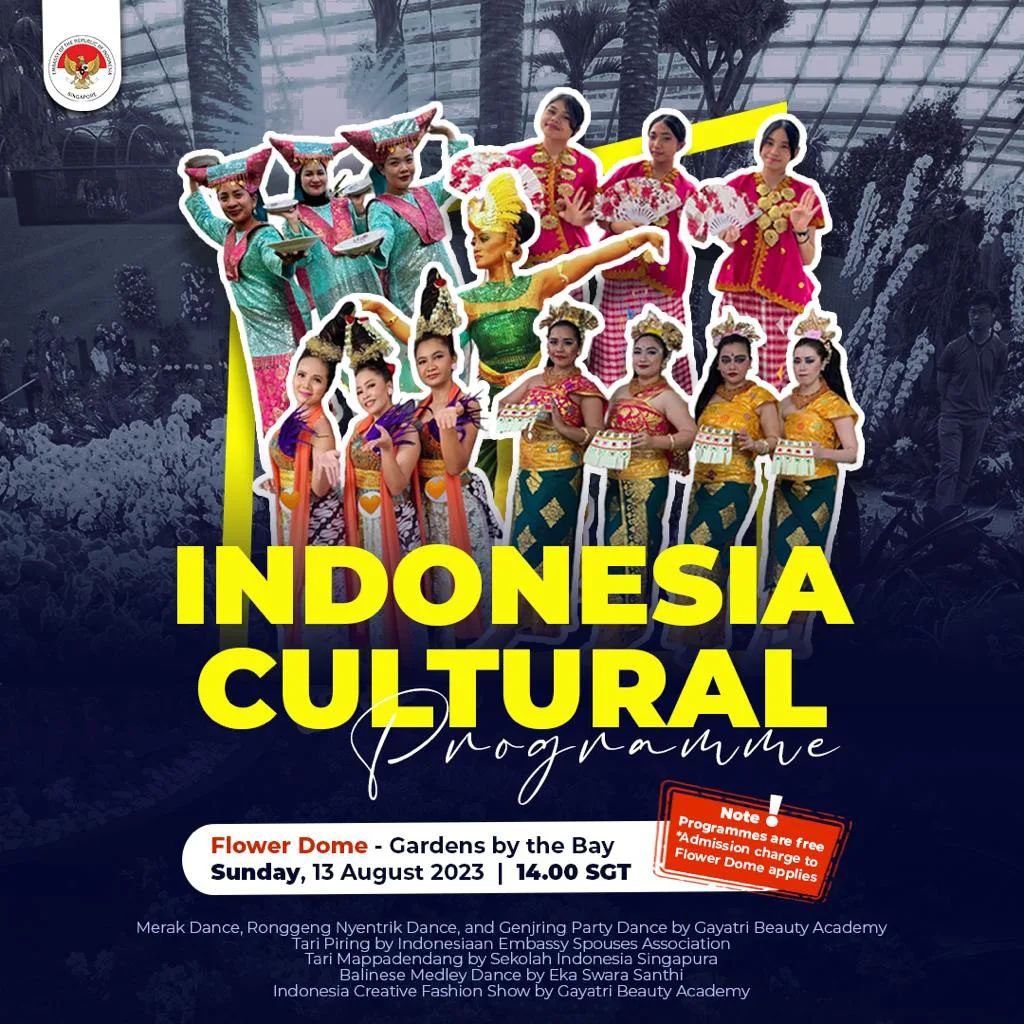 The Indonesian Cultural Extravaganza served as a bridge between nations, delivering the vibrant spirit of Indonesia's cultural heritage to Singapore's doorstep.
The scenic Flower Dome at Gardens by The Bay was the enchanting backdrop for the Indonesian Cultural Extravaganza on Sunday, 13th August 2023. Organized in collaboration with Sekolah Indonesia Singapura, Gayatri Beauty Academy, and Eka Swara Santhi, the event captivated attendees with a rich display of Indonesian culture.
Eka Swara Santhi kicked off the festivities with their mesmerizing musical performance, blending traditional and contemporary Indonesian melodies in perfect harmony.
Gayatri Beauty Academy then took the stage, showcasing the intricate artistry of traditional Indonesian makeup and hairstyling, celebrating the time-honoured beauty practices of the nation.
Sekolah Indonesia Singapura's interactive booths offered visitors an engaging exploration of Indonesia's diverse regions, delving into the country's history, art, and craftsmanship.
The event was a gift to the community, with free entry to all programs. Regular Flower Dome admission applied.