IndoConnect continues to receive messages and well wishes for Indonesia's Ambassador Ngurah Swajaya who is leaving Singapore for his next posting. Some of the selected messages that IndoConnect has received so far…
Message by Dato' Seri Douglas Foo
President of Singapore Manufacturing Federation
On behalf of the Singapore Manufacturing Federation (SMF), I would like to put on record SMF's deepest gratitude to the Ambassador of Indonesia, His Excellency Ngurah Swajaya, for the unstinting support which His Excellency has consistently given to SMF and in partnering SMF to promote closer collaborations among the enterprises of our two countries. Indonesia and Singapore have always enjoyed vibrant diplomatic relations and our economic ties have flourished and strengthened under the charge of Ambassador Ngurah Swajaya.
In 2017, Singapore and Indonesia celebrated 50 years of bilateral relations and His Excellency Ngurah Swajaya personally took charge to drive numerous activities planned throughout the year to commemorate this milestone. His support and passion for the continued growth of bilateral relations are the hallmarks of the Indonesian Embassy in Singapore. SMF is indeed honoured and blessed to have the friendship of Ambassador Swajaya who has been instrumental in leading SMF to forge business linkages for our members with Indonesia's enterprises. Ambassador Swajaya is very committed this goal of strengthening business partnerships between enterprises of our two countries and he has personally taken time and effort to join SMF in our business delegations to visit Indonesia so as to provide his advice and assistance to facilitate business people from Indonesia and Singapore to collaborate together.
Diplomatic and business ties between Indonesia and Singapore have come a long way since the 1960s. In March 1969, Singapore made its first substantial investment pledge for joint ventures in the production of rubber, flour and electrical appliances, with a package totaling US$20.7 million. By end-1990s, Singapore was Indonesia's fifth largest foreign investor, with cumulative foreign investments since 1967 totaling US$3.7 billion, with the bulk of investments seen in real estate, manufacturing and mining. With the commitments and efforts of the political Leaders and Governments of Indonesia and Singapore and coupled with the good and strong relations built at all levels between our two countries, Singapore has become one of the top foreign investors in Indonesia.
The SMF is deeply appreciative of Ambassador for his commitments and drive to help to deepen and strengthen the good relations between Indonesia and Singapore at all levels and walks of life. As the digital realm increasingly gains importance, it is an ideally opportune time for Indonesia and Singapore to strengthen their partnership and work together to navigate opportunities arising from the dynamic digital era. With the launch of the "Making Indonesia 4.0" Roadmap rolled out by Indonesia President Jokowi in 2018, Indonesia is set to raise the GDP contribution of its manufacturing sector from 20% to 25% by year 2025. I am optimistic and confident that there will be plentiful opportunities for collaboration among the enterprises of our two countries on win-win basis. Prospects for collaboration between Indonesia and Singapore companies, particularly, the Small and Medium Enterprises (SMEs) are abundant in several sectors including training, food and beverage, automotive, electronics, chemicals, machinery, medical, textile and garment and other key manufacturing industries as well as digital, healthcare and many service sectors.
Once again, I share my heartfelt appreciation of His Excellency Ngurah Swajaya for the commitments and support given to the SMF. I also take this opportunity to wish good blessings, fortune, success and good health to Ambassador Ngurah Swajaya and his family. The SMF looks forward to partnering with the Indonesia Embassy in Singapore and Indonesia government and business communities in strengthening and promoting good economic ties between Indonesia and Singapore enterprises.
Dato' Seri Douglas Foo, BBM
President
Singapore Manufacturing Federation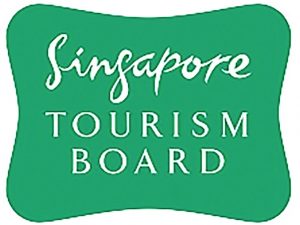 We would like to express our warm appreciation to His Excellency Ngurah Swajaya for his support and efforts in promoting closer tourism cooperation between Indonesia and Singapore. We appreciate his friendship and sincerely wish him good health and all the best in his future endeavours.
From all of us at the Singapore Tourism Board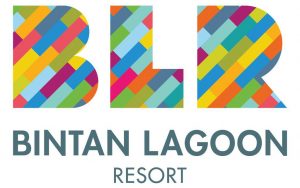 On behalf of Bintan Lagoon Resort, allow me to express our appreciation and gratitude for His Excellency Ngurah Swajaya's support towards our resort's activities, work and development. Thank you for our great collaboration and strong ties which have connected us.
Gerald A. Hendrick
Senior Vice President
General Manager


I had the pleasure of working together with Bapak Ngurah Swajaya, who was an exceptional Ambassador. We find his dedication and enthusiasm both inspiring and motivating to our organisation (IIPC). His useful guidance has helped a lot of Singaporean companies to learn more about Indonesia's market and its opportunities. Thank you so much Bapak Ngurah and we wish you every success in your new assignment!
From Mohamad Faizal
Director of Indonesia Investment Promotion Center (IIPC) Singapore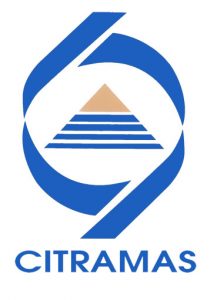 Building Bridges in the Digital Age


Kris and Mike Wiluan, two of the movers and shakers in the region's property development and entertainment content production industry, shared some insights with IndoConnect on the role played by Ambassador Ngurah Swajaya in connecting Indonesia and Singapore in the digital arena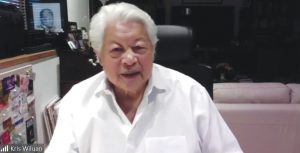 Mr Kris Wiluan:
Almost four years ago when Ambassador Ngurah Swajaya came in, one of the initiatives from RISING 50 (50th anniversary of Indonesia-Singapore diplomatic ties), when President Jokowi visited Singapore, saw the consolidation of all the various areas of cooperation into something more concrete. Some of these initiatives were in the area of the digital IT and media industries. This was an area in which Ambassador Swajaya has been very proactive; he did not just look at it as part of an overall policy picture but knows all about it in great detail. He takes the time to make visits and when there are problems in implementation of projects he takes time to understand details and always responds proactively. He has even called me in the middle of the night during times when there are issues that need his urgent attention!
So he makes it a point to really understand the details of any challenges and I think one of the iconic decisions taken was how to cement the relationship between both countries through projects such as Batam being used as the Digital Bridge between Indonesia and Singapore. Now with the COVID-19 outbreak and disruptive nature of several digital technologies, we are seeing the increasing importance of digital communication. A McKinsey report on Indonesia has also reported the potential from digital business is about Rupiah 444 trillion. Ambassador Swajaya understands this and implements things accordingly. He has always been open not only towards me and other investors and businesses, he has also been very active with many Singapore (business) associations and has hosted the visits of many business missions to Indonesia.
I am quite sad that after four years he is leaving us in Singapore, but I am quite pleased that he has been promoted and I wish him well. I think it was an opportune time that during this COVID-19 situation we still have Ambassador Swajaya with us here as as we are at the stage where it is important for Indonesia and Singapore cooperate with each other.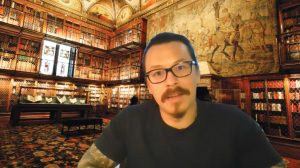 Mr Michael Wiluan:
Ambassador Ngurah Swajaya very quickly cemented his reputation with us as a doer. He really took the time to understand the details of the industry. We come from a relatively new industry – the digital economy – and there is much to understand; it is a revolving world but what was really nice was the Ambassador took a lot of time and effort to visit and really understand the nature of our industry and found a way in which the industry could be a bridge between Indonesia and Singapore. He saw the importance of Batam and he saw it as an obvious digital bridge between both countries and worked together with many Singapore agencies to make things happen, especially now with what we have at Nongsa Digital Park.
I think Ambassador Swajaya was a bridge himself, helping to close the divide between the two countries. I think his excellent reputation as a true diplomat and a great communicator really excelled in this area.
His personal ability to really take the time to go down into the details of our industry is something that we always admire because I understand obviously that the role of an Ambassador is incredibly taxing and comes with lots of responsibilities. But when you take time to understand new industries in terms of how they are able to help in ASEAN development, especially in the relationship between Indonesia and Singapore, that takes things to a whole new level.
His Excellency was also involved in the growth and contribution of talent between Singapore and Indonesia and training and education in Nongsa Digital Park. I would also like to thank him as a friend who has always been very steady and always offered very good personal and professional advice. Ambassador Swajaya will be very sorely missed.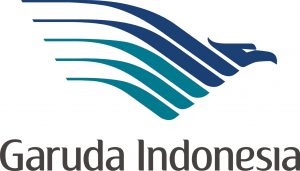 On behalf of Garuda Indonesia, we would like to gratitude to Bapak Ngurah Swajaya in supporting airlinks and promoting Tourism between Indonesia and Singapore during his tenure. Bapak Ngurah Swajaya has been instrumental in developing and bringing business opportunities to Indonesia especially to the 10 priority tourism destinations like Belitung, lake Toba, Komodo Island and many others. We would also like to congratulate him on his promotion as Director-General for Americas and Europe.


Message from FKMIS Commitee
Umbrella of Indonesia Communities in Singapore
www.fkmis.sg
We sincerely apreciate the support and past collaborations during the four and a half years of Your Excellency's tenure in Singapore. Indeed we pray that the next phase of Pak Ngurah's career will be more shining and bright.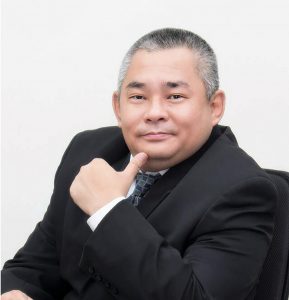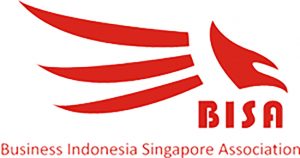 Message from Stephanus Titus Widjaja 
Chairman of FKMIS and Co-Founder of BISA (Business Indonesia Singapore Association)
Your presence in Singapore was very much cherished and your valuable work and support contributed to the intensification of relations between the Indonesian Embassy and Indonesian Communities in Singapore which is growing signigficantly which we desire to continue and develop further.
Personally, I firmly believe that relations between Indonesia and Singapore have very much benefited from your experience and I truly believe that wherever you will be serving, relations between us will still continue further consolidate in the years to come.
I wish to express my sincerest appreciation for the work you have carried out in Singapore. Reflecting on the time you spent here, I am grateful for our relationship and I value our cooperation.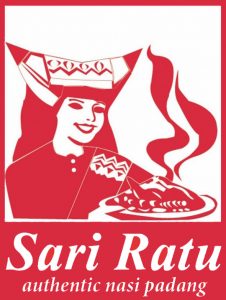 With Appreciation and Gratitude for all your
Contributions in Strengthening the Indonesia – Singapore Connection from all of us from Sari Ratu!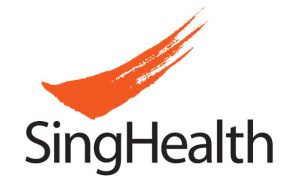 With great appreciation to H.E. Ngurah Swajaya.
The strong relationship you have fostered during your tenure is greatly valued and cherised.
From SingHealth Group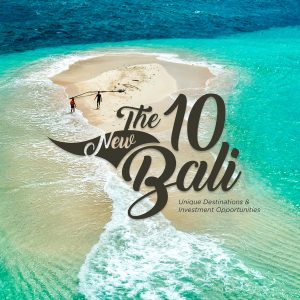 We are very honoured to to be part of the team that created The 10 New Bali photo book – a project initiated by H.E. Ambassador Ngurah Swajaya. We wish him every success in his new position and we promise to keep in touch and collaborate to promote the beauty of Indonesia to the world.
From Martin Lukas and all the contributors of the photo book The 10 New Bali.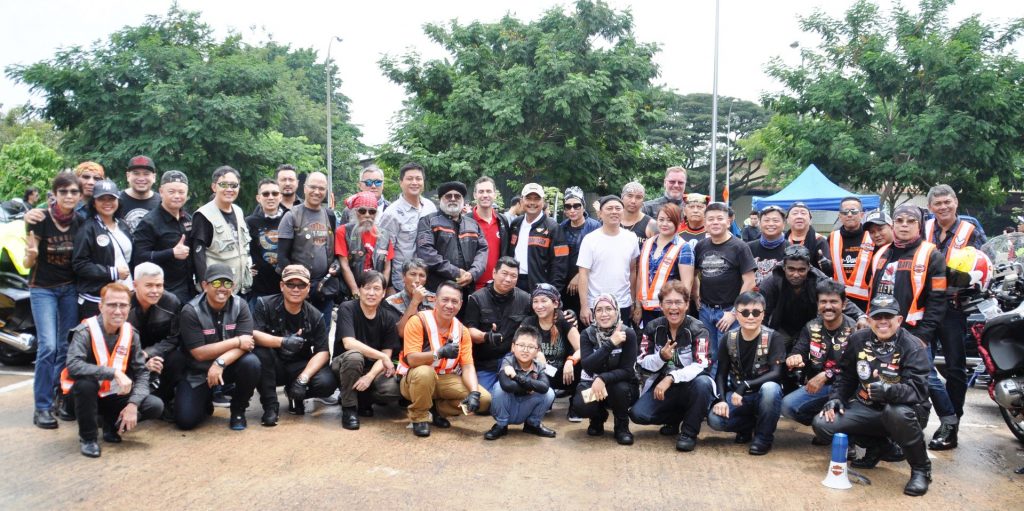 I remembered I was very excited and looking forward to meet HE Ngurah Swajaya for the first time with a few of my guys for lunch at a restaurant in a golf course in Sembawang. We were happy to find him as warm and friendly just like his predecessor (Bapak Andri Hadi). And it was truly a blessing in disguise that we came to know that he too is an avid Harley-Davidson rider! And since then, the Ambassador (and his wife!) have rode together on several occasions such: our Charity Rides, National Day and  Indonesia Merdeka Ride, Jubilee RISING50 Ride, Charity Ride with the Turkey Ambassador, Desaru International Bike Week Bike 2019 ride with the Italian Ambassador and met with the Sultan as well as the Crown Prince of Johor. The Ambassador also participated and rode along side with us in the 2019 the Grand Chingay Parade at the F1 Pit where we were cheered by the crowds who included Singapore's President, Ministers and other VIPs. We also had fun enjoying all the celebratory events held at the Indonesian Embassy on many different occasions. We are going to miss him deeply when he leaves the Indonesian Embassy in Singapore. May Allah always bless him with good health, happiness, success with the new assignments and all HIS Kindness and Mercy.  Amin.
From Harley-Davidson Brothers' Director Mohd Salleh, Dy. Director Abdul Rashid and all our riders who had rode with him.

In a related posting to the above, A DIPLOMAT'S JOURNEY THROUGH SINGAPORE click here.