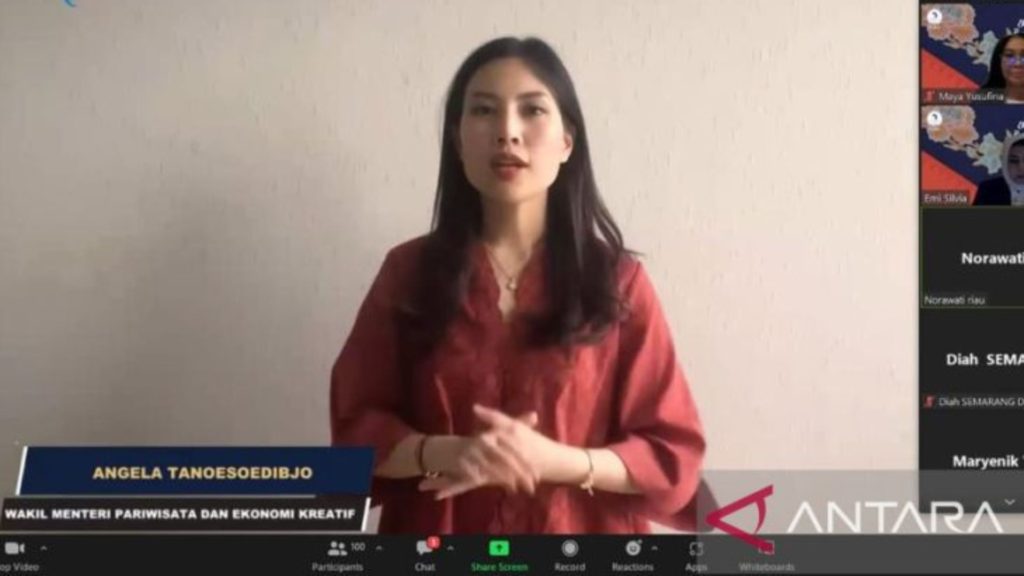 Indonesia's batik, an intangible cultural heritage, emerges as a potent tool for cultural diplomacy and economic development, says Deputy Minister Angela Tanoesoedibjo, highlighting its significance as the country's identity and a source of livelihood for thousands of micro, small, and medium enterprises.
As an intangible cultural heritage, batik plays a significant role in cultural diplomacy, emphasized Deputy Minister of Tourism and Creative Economy, Angela Tanoesoedibjo. In a statement received on Monday, Tanoesoedibjo highlighted the importance of batik as the identity of Indonesia and a potent tool for cultural diplomacy.
Explaining further, Tanoesoedibjo stated, "And most importantly, batik is the identity of Indonesia. Therefore, batik is a very powerful tool for cultural diplomacy." She elaborated on the deep-rooted significance of batik in the lives of Indonesian people, emphasizing that it has become a part of their everyday clothing, including office attire, school uniforms, and official events.
Moreover, Tanoesoedibjo shared that batik exhibits a diverse range of cultural influences, incorporating elements from Arabic calligraphy, European flowers, and Chinese phoenixes into its patterns. This rich fusion of cultures adds to the allure and uniqueness of batik.
During a webinar organized by the Indonesian Women Entrepreneurs Association (IWAPI), themed "The Role of Women Exploration in Spatial Planning and a Piece of Batik," Tanoesoedibjo revealed that the livelihoods of over three thousand micro, small, and medium enterprises (MSMEs) depend on batik. She underlined that batik plays a pivotal role in supporting economic development in the country, showcasing its potential for further growth.
Furthermore, Tanoesoedibjo highlighted the recent increase in consumption of local products and brands due to the government's implementation of the National Movement of Proud of Made in Indonesia (Gernas BBI) campaign. This initiative aims to assist MSMEs in penetrating the digital market and attracting consumers to domestic products.
To fully capitalize on the batik business, Tanoesoedibjo suggested diversifying the range of products beyond batik fabric to include jackets, bags, and blankets. She also proposed incorporating batik-related activities into tourist attractions. For instance, the Giriloyo Batik Tourism Village in Bantul, Yogyakarta, has successfully attracted nearly four thousand foreign and domestic tourists each month, showcasing the immense potential of batik in the tourism industry.
With its cultural significance and economic contributions, batik stands as a powerful symbol of Indonesia's heritage and a driving force for cultural diplomacy and economic development.