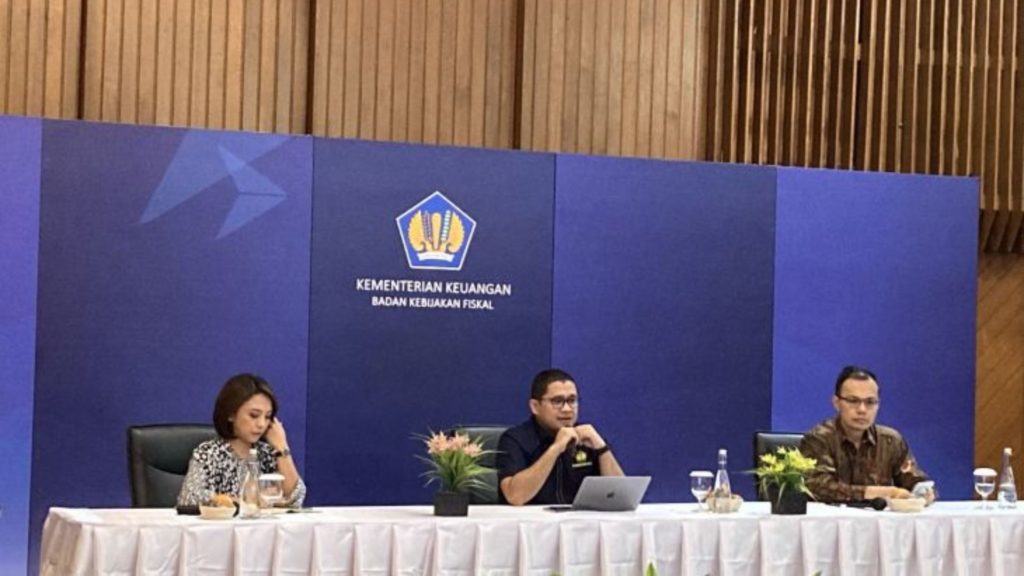 Finance Ministry of Indonesia remains optimistic about investment progress during the upcoming General Elections, citing potential for increased consumption and strong economic performance, supported by record IPOs and stable currency exchange rate.
The Finance Ministry of Indonesia remains confident in the country's investment progress despite the upcoming 2024 General Elections. In a recent statement, Head of the Fiscal Policy Agency at the Ministry, Febrio Nathan Kacaribu, expressed optimism about the investment climate during this political event.
"We have taken the General Elections into account. Many said that the General Elections cause uncertainty. This is true to some extent, but maybe, this year, it will be a bit different," stated Kacaribu during an event titled "The Direction of Economy and Fiscal Policy in 2024."
Kacaribu highlighted the potential for an increase in consumption during the general election period due to the active participation of millions of people in various activities. Despite analysts suggesting that investors may adopt a wait-and-watch approach, Kacaribu pointed out that there is still hope in terms of consumption.
In addition, Kacaribu emphasized Indonesia's good performance, citing the record of initial public offerings (IPOs) in the stock market during the first quarter of 2023. This demonstrates the current opportunities for investment in Indonesia, which Kacaribu believes are favorable.
To support his optimism, Kacaribu referred to data from Global IPO Watch Q1 2023, which ranked Indonesia fourth among the top 10 IPO markets. Kacaribu attributed this achievement to the rising demand for commodities used in the production of electric vehicle batteries.
"It never happened before, as Indonesia ranked above Hong Kong and Japan. This is a sign that the interest to invest is still high, even though our General Election activities will continue until next year," explained Kacaribu.
Furthermore, Kacaribu highlighted Indonesia's strong economic management capabilities, which make the country stand out in the global community. He also mentioned the positive trend of the Indonesian rupiah exchange rate, contrasting it with the depreciating currencies of other countries.
"Hence, the combination of economic performance and credible investment governance is what makes a lot of investors interested," Kacaribu concluded.
The Finance Ministry's confidence in Indonesia's investment progress, despite the upcoming General Elections, is based on the potential for increased consumption during this period and the country's strong economic performance. The recent record of IPOs in the stock market further supports their optimism. With Indonesia ranking fourth among the top IPO markets, the interest to invest remains high, bolstered by the country's economic management and stable currency exchange rate.