ESCAPE THE CITY'S BUSTLE AND EMBRACE NATURE IN JAKARTA'S URBAN PARKS
Jakarta, a metropolis known for its skyscrapers, also boasts serene pockets of greenery, providing respite from the city's hustle and bustle. Here are some delightful parks that offer an urban escape in Indonesia's capital city:
1. Hutan Kota GBK (GBK Urban Forest)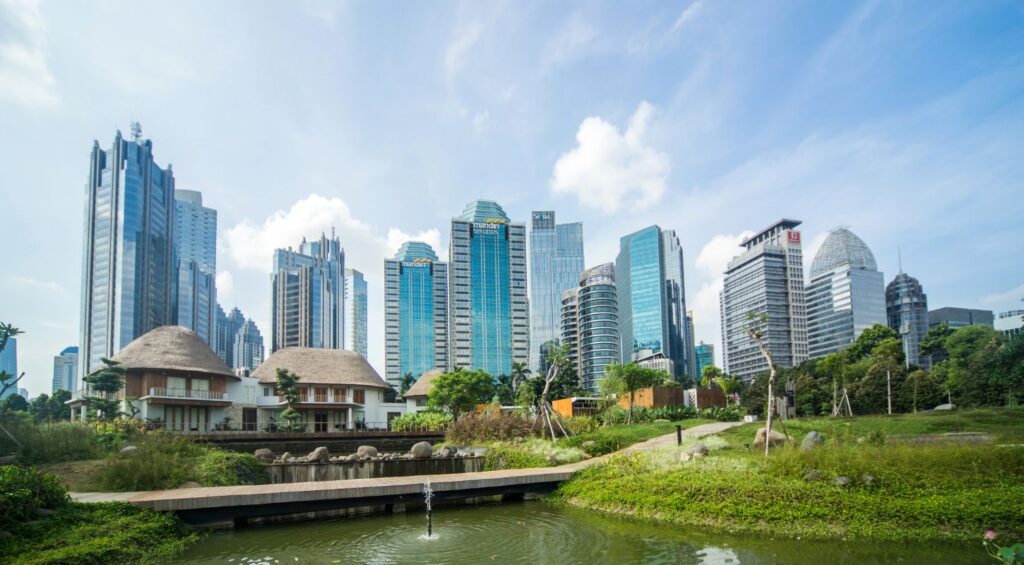 Located in the heart of Jakarta, Hutan kota GBK is easily accessible via various public transportation options. Inside the area of Gelora Bung Karno Stadium complex, this park is open to the public every day from 06:00 to 18:00.
2. Suropati Park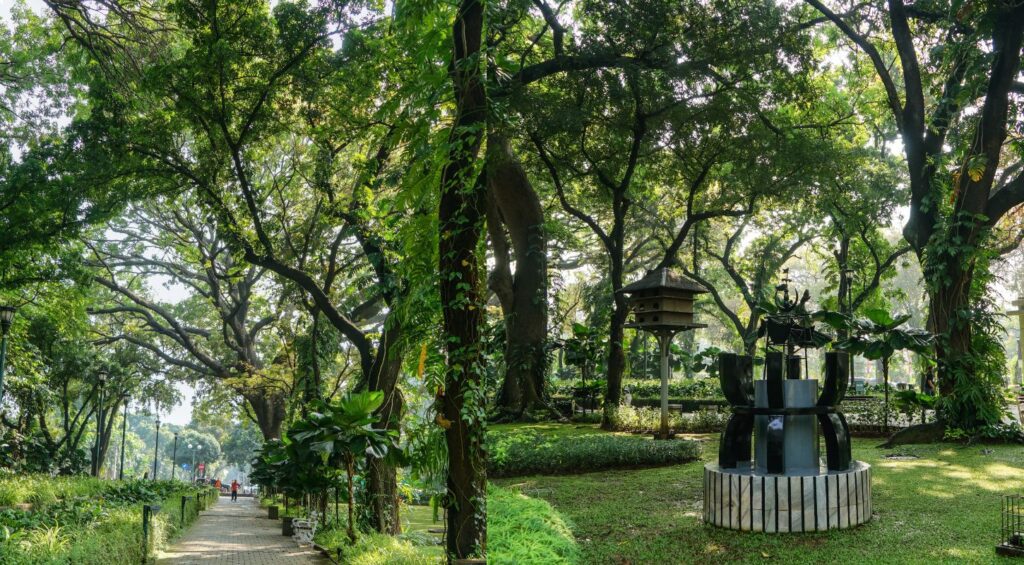 Located in Central Jakarta, Suropati Park is a welcoming spot to spend quality time with friends and family. Enjoy watching pigeons flying in the park while taking advantage of the complimentary Wi-Fi access. Additionally, the park is surrounded by street food you must try.
3. Tebet Eco Park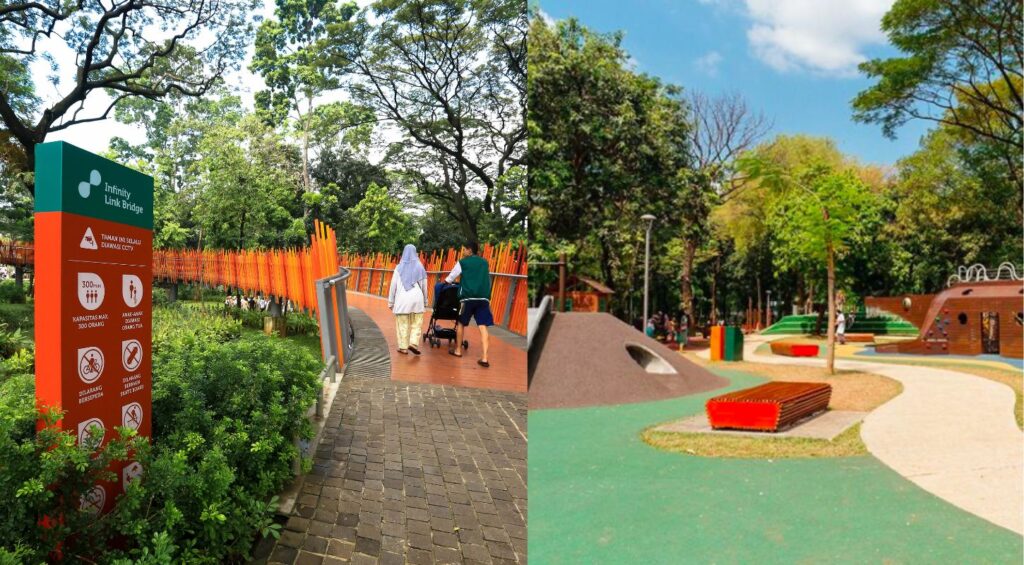 Inaugurated in 2022, Tebet Eco Park is a haven for nature enthusiasts. The park's concept revolves around "connecting people with nature", visitors can relax in the green area and explore the facilities like wooden bridges, play areas, and thematic gardens. Tebet Eco Park welcomes guests from 08:00 to 17:00 daily.
4. Kalijodo Park
Located in North Jakarta, Kalijodo Park presents a semi-natural concept that blends green spaces with urban elements. The park features a BMX area, skatepark and photo spot. Every weekend, there is also a food and fashion bazaar around the parks.
5. Martha Tiahahu Literacy Park (Taman Literasi Martha Tiahahu)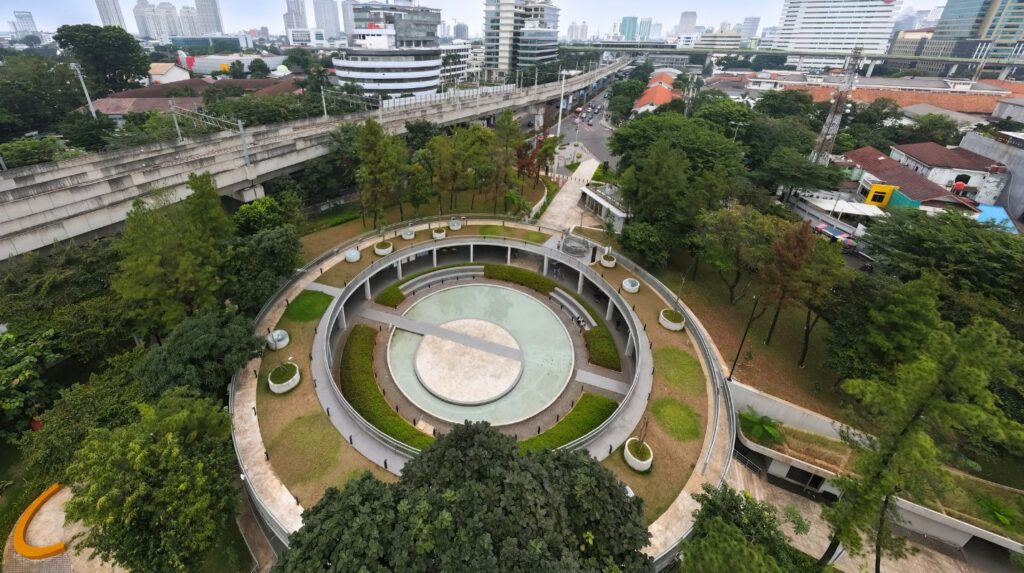 This park gives a lot of experiences in one place. Not only enjoying the green scenery, visitors can also choose some activities to read in the mini library, take pictures in the photo booth area, and hang out in the coffee shops and restaurant, or even enjoy a live performance in the middle of the circular park.
Source: Jakarta Tourism