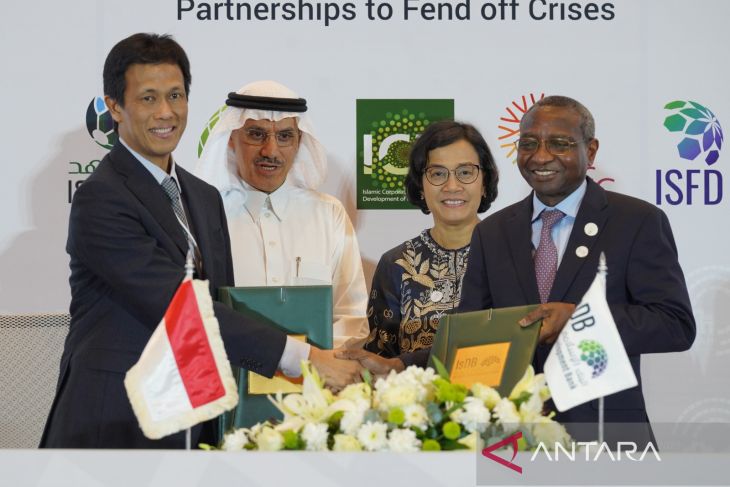 Indonesia's expanded shares in the Islamic Development Bank position the nation as a major player in global development, fostering prosperity and empowering the Muslim community.
In a significant move aimed at bolstering collaboration and fostering prosperity, the Indonesian government has increased its shares in the Islamic Development Bank (IsDB), securing the position of the institution's third-largest shareholder. The announcement, made during IsDB's 48th Annual Session held on May 10-13, 2023, has drawn considerable attention from the business community and Islamic individuals worldwide.
Highlighting the strategic advantages of this development, Indonesian Finance Minister Sri Mulyani Indrawati expressed optimism about the strengthened cooperation between Indonesia and IsDB. She affirmed, "I hope that by increasing the share, the cooperation between Indonesia and IsDB can improve and bring prosperity to all people."
This decision holds tremendous potential for Indonesia, offering numerous economic benefits and augmenting its bargaining power within IsDB. The Indonesian government foresees a substantial increase of 3.5 to 4 times in IsDB's financing potential to Indonesia, opening up avenues for strategic investments and partnerships.
By becoming the third-largest shareholder, Indonesia can assert its significant contribution to the international community and actively shape the direction of global development through its membership in IsDB—a renowned multilateral development bank. This move allows Indonesia to directly participate in IsDB's operations, aiming to enhance the welfare of IsDB member countries, particularly low-income Muslim nations grappling with poverty eradication.
Indonesia's elevated position within IsDB paves the way for the country to further advocate for IsDB's active involvement in diverse development programs within its own borders. Notably, Indonesia is keen on promoting growth in the Islamic economic and finance sector, aligning with IsDB's core principles and objectives.
Minister Indrawati reaffirmed Indonesia's commitment to close collaboration with IsDB, emphasizing the long-term positive impact such cooperation can have on Muslims and the international community at large. She stated, "Strengthening cooperation, especially in the face of various current global economic challenges, is the goal that will be realized in line with the increase of Indonesia's role and share in IsDB."
As of December 2022, IsDB has provided extensive financial support totaling US$6.3 billion to Indonesia, primarily directed towards the agriculture, education, industry, and mining sectors. This considerable support has helped drive sustainable growth and development in the country.
Notably, IsDB holds a unique distinction as the only multilateral development bank that adheres to Sharia principles. The institution is committed to promoting South-South cooperation, given that the majority of its members consist of developing countries.
The Indonesian government's increased shares in IsDB mark a significant step towards fostering economic prosperity, while also contributing to global development efforts. With a greater stake in IsDB, Indonesia stands poised to play a more influential role in shaping the future of international collaborations and creating an impact in the lives of people, particularly those in need across the Muslim world.
Sourced from ANTARA News