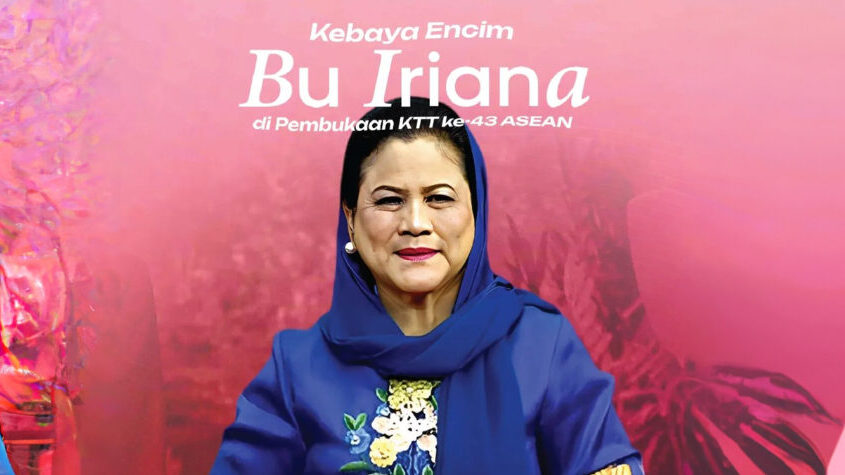 First Lady Iriana captivates in a traditional Betawi encim kebaya during the ASEAN Summit, embodying centuries of cultural heritage.
First Lady Iriana made a striking appearance at the 43rd ASEAN Summit held at the Plenary Hall in the Jakarta Convention Center (JCC). Dressed in an exquisite encim kebaya from the Betawi culture, she effortlessly showcased the rich history and cultural diversity embedded in this traditional attire.
The encim kebaya, a symbol of Indonesian heritage, is known for seamlessly blending elements from three different cultures: Chinese, Portuguese, and Javanese. With its roots tracing back over five centuries, this attire has evolved from exclusive to inclusive, transcending social classes and becoming a timeless symbol of beauty and pride.
Today, the encim kebaya is often donned by the None Jakarta, symbolizing their dedication to their roles and duties. First Lady Iriana's choice to wear this remarkable outfit not only honored her cultural heritage but also emphasized the importance of preserving and celebrating Indonesia's diverse traditions.
Source:KBRI Singapura