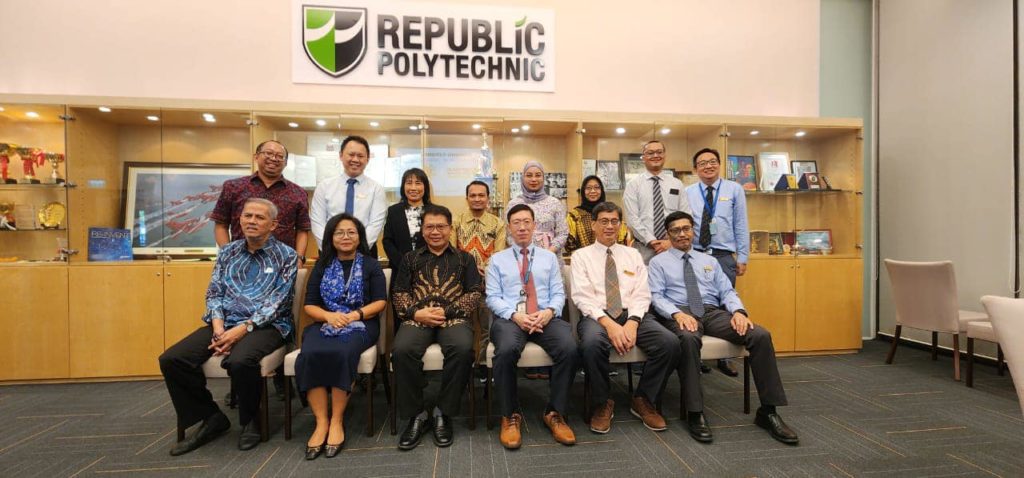 Gadjah Mada University and Republic Polytechnic signed an MoU to promote research collaboration and vocational education development.
Under the facilitation of the Indonesian Embassy in Singapore (KBRI Singapura), a significant milestone was achieved as Dr. Ing. Ir. Agus Maryono, the Dean of the Vocational School at Gadjah Mada University (UGM) in Yogyakarta, signed a Memorandum of Understanding (MoU) on Inter-University Cooperation with Mr. Ashely Chua, the Senior Director of Republic Polytechnic. The event took place in Singapore on July 25 and saw the active involvement of both institutions in advancing collaborative efforts.
The MoU aims to foster a strong foundation for research cooperation, facilitate the exchange of students and faculty, and promote the development of vocational education curricula between the two universities. The signing ceremony was graced by the presence of esteemed dignitaries, including Minister Counsellor for Economic Affairs and Education and Cultural Attaché, Dr. Anggito Abimanyu, and the entire teaching team from UGM.
During the visit to Republic Polytechnic, the UGM team was also treated to a mesmerizing Javanese gamelan performance, showcasing the cultural richness of the region. The event provided an excellent opportunity for both institutions to strengthen academic ties, promote cross-cultural understanding, and encourage meaningful collaboration in the field of vocational education.
This landmark agreement reflects the commitment of Gadjah Mada University and Republic Polytechnic to enhance educational standards, foster academic excellence, and create a mutually beneficial partnership that will positively impact both institutions and their respective student communities.