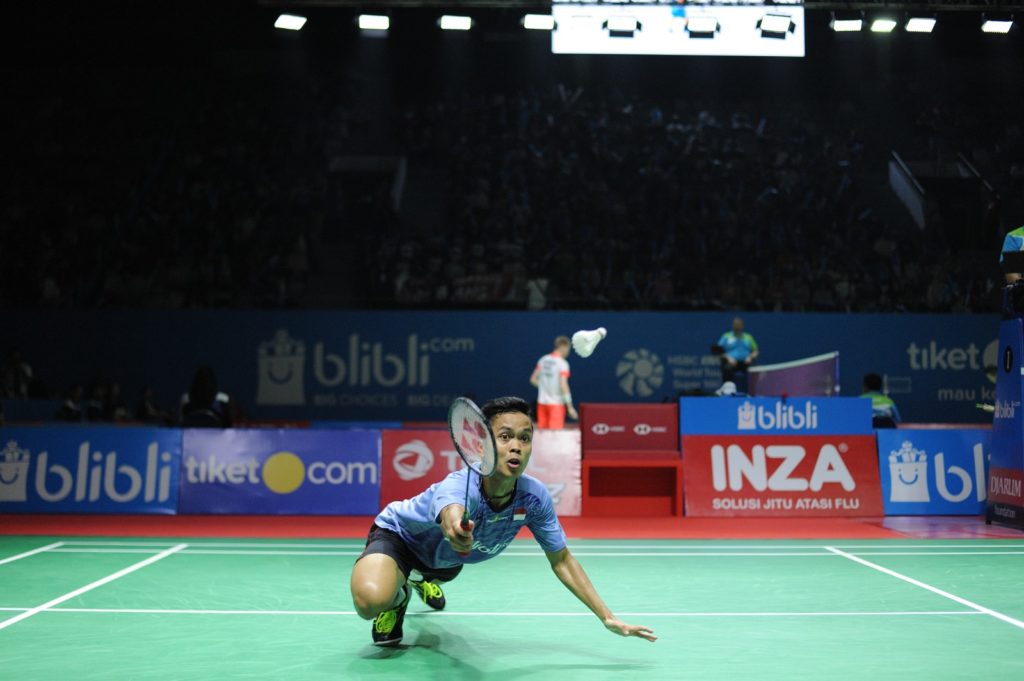 Indonesia's national badminton player, Anthony Sinisuka Ginting made history by securing his third straight Singapore Open title, defeating Anders Antonsen in a thrilling final.
In a thrilling display of skill and determination, Indonesian badminton player Anthony Sinisuka Ginting clinched his third consecutive title at the Singapore Open 2023. Ginting, the defending men's singles champion, etched his name in the tournament's history books by becoming the first player to defend the crown in three straight finals. This remarkable achievement solidifies his position as one of the most dominant forces in the world of badminton.
Ginting's road to victory was paved with exceptional performances and strategic prowess. The final showdown against Danish shuttler Anders Antonsen showcased Ginting's sheer brilliance on the court. With unwavering focus and precision, the Indonesian triumphed over his opponent in straight games, securing a resounding 21-16, 21-13 victory. It was a testament to Ginting's exceptional talent and relentless pursuit of excellence.
For Ginting, this victory holds special significance as it marks his second Singapore Open title and his first tournament win of the year. The world number two's relentless pursuit of success paid off handsomely, propelling him back into the winner's circle. Ginting's exceptional performance not only reflects his dedication and hard work but also demonstrates his ability to perform at the highest level when it matters most.
The Singapore Open is widely recognized as a prestigious Badminton World Federation (BWF) World Tour Super 750 event. As one of the marquee tournaments in the badminton calendar, it attracts top players from around the globe. Ginting's triumph against fierce competition underscores his ability to thrive in high-pressure situations and emerge as a true champion. His consistent success in this tournament has undoubtedly solidified his reputation as one of the sport's finest talents.
Fans and enthusiasts around the world can relive the exhilarating moments of the Singapore Open by tuning into the Olympic Channel via Olympics.com (territorial restrictions apply). The channel will feature action highlights and replays, allowing fans to witness Ginting's breathtaking display of skill and the intense battles that unfolded on the court. This tournament serves as a reminder of the incredible athleticism, passion, and sportsmanship that make badminton such a captivating sport.