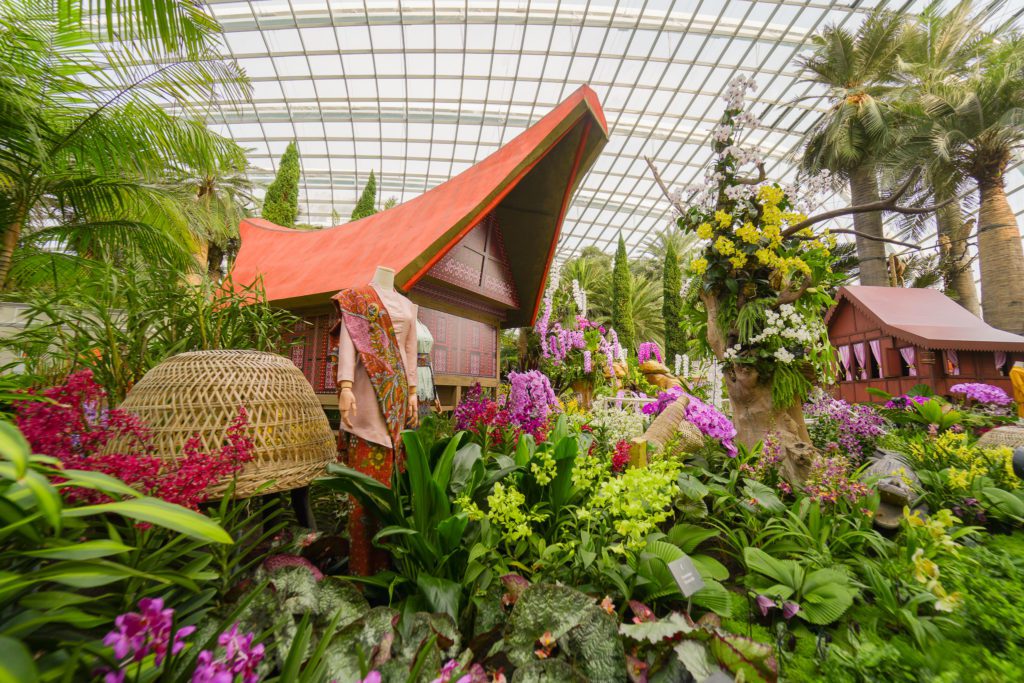 Gardens by the Bay collaborates with four embassies in Singapore to host the Orchid Extravaganza, a remarkable cross-border orchid exhibition, featuring unique orchids and traditional elements from Indonesia, Thailand, Brunei Darussalam, and Malaysia.
Gardens by the Bay, drawing inspiration from historical botanical explorations, has joined forces with the Embassies of Indonesia, Thailand, Brunei Darussalam, and Malaysia in Singapore to present an impressive orchid exhibition named "Orchid Extravaganza: Orchid of the East Tropics." This exhibition is the largest international horticultural event ever organized by Gardens by the Bay.
The exhibition was inaugurated by Edwin Tong, Singapore's Minister for Culture, Community, and Youth. The opening ceremony was graced by the presence of four ambassadors from the countries whose unique orchids were showcased: Mr. Suryo Pratomo, the Indonesian Ambassador to Singapore; Chutintorn Gongsakdi, the Thai Ambassador to Singapore; Dato Paduka Haji Sidek bin Ali, the High Commissioner of Brunei Darussalam to Singapore; and Dato' Dr. Azfar Bin Mohamad Mustafar, the High Commissioner of Malaysia to Singapore.
In addition to the captivating orchid displays, the exhibition also features a delightful assortment of artifacts and traditional garments, including the renowned kebaya, from each participating nation, enhancing the overall visual appeal. Among the highlights, Indonesia proudly presents a traditional Torajan house alongside its distinctive orchids, such as Phalaenopsis Amabilis, Phalaenopsis cv., and Dendrobium sect. spathulata cv.
Running from 28th July 2023 to 17th September 2023, the Orchid Extravaganza at Gardens by the Bay provides a captivating opportunity for enthusiasts of plants and culture to immerse themselves in the rich and enchanting world of orchids from the East Tropics.