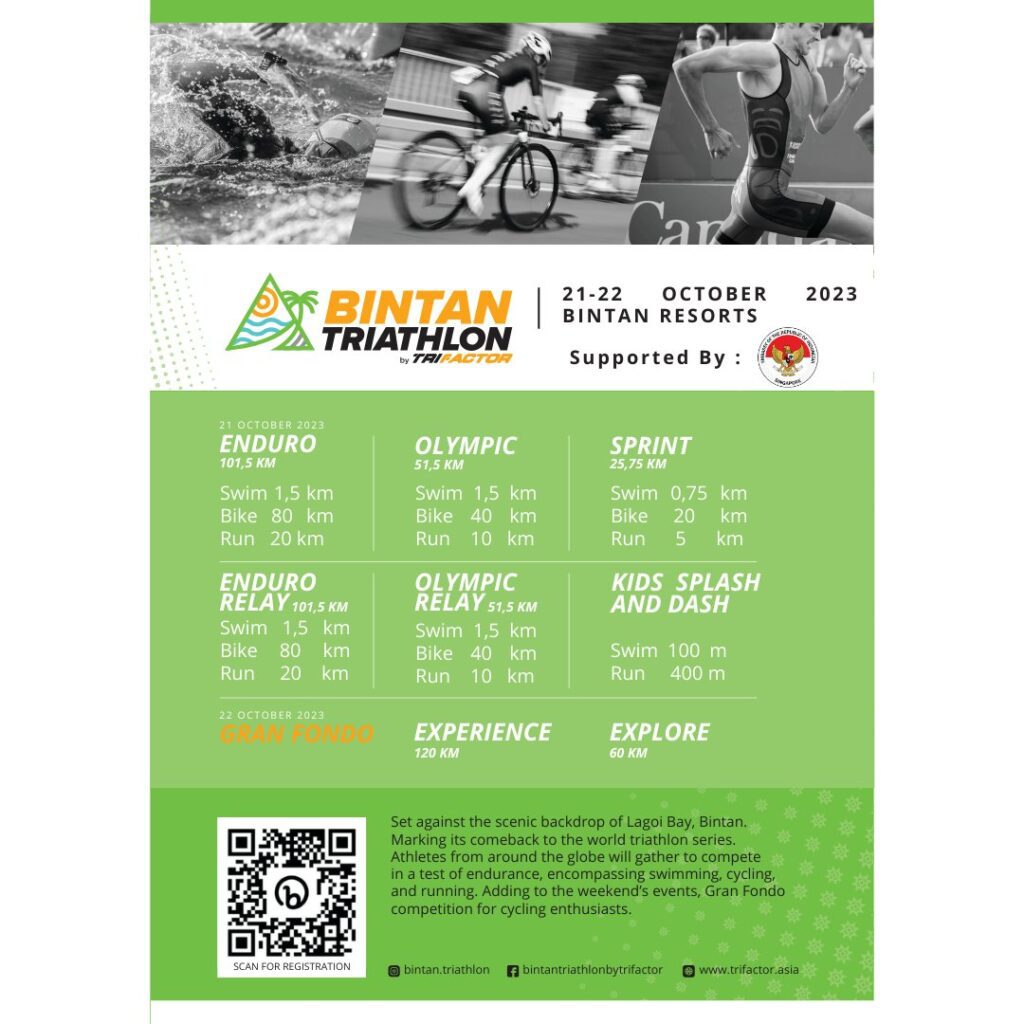 Get ready to embark on a unique sporting journey at the Bintan Triathlon 2023. This exciting event, set against the backdrop of the serene Bintan Island, promises a thrilling racecation that combines athletic challenges with stunning natural beauty.
Held at the idyllic Lagoi Beach and Lagoi Bay, Bintan, on October 21st and 22nd, the Bintan Triathlon 2023 offers participants an opportunity to swim in the clear, turquoise waters, cycle through traffic-free routes, and run amidst picturesque landscapes.
The Bintan Triathlon 2023 is the perfect blend of sports, adventure, and natural beauty, making it an event like no other.
For more details and event information, please visit https://www.trifactor.asia/Bintan-Triathlon-PressRelease. Don't miss the chance to be part of this exhilarating racecation!
Source: KBRI SIngapura