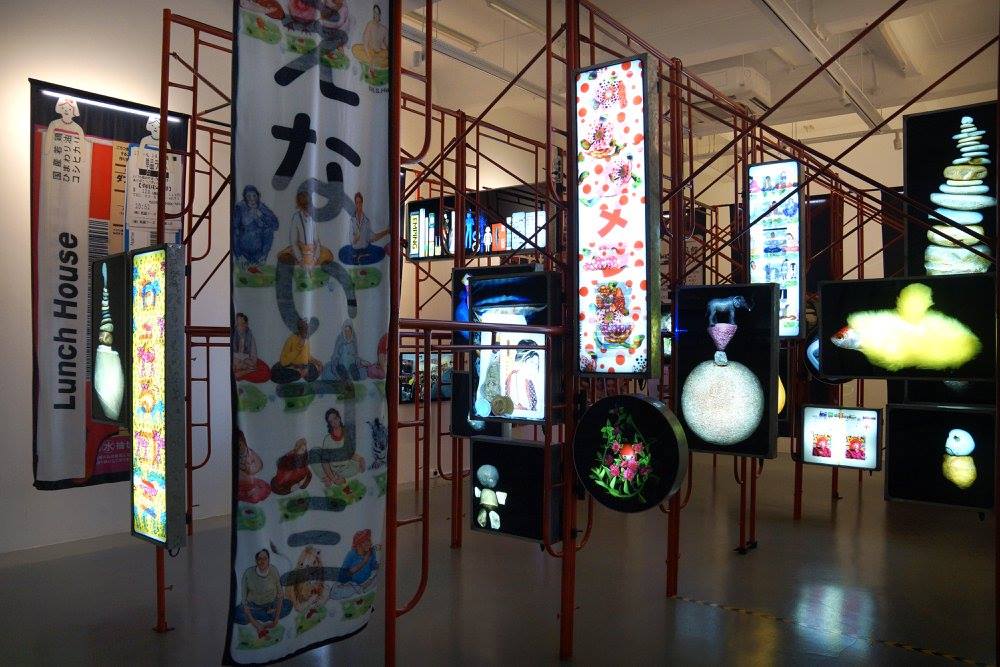 You will get the picture of what Angki Purbandono is trying to express in his cheekily named solo exhibition 'If You Give Me Lemon, I'll Make Lemonade: Tales from Tokyo and Tangkahan'

by Henny Scott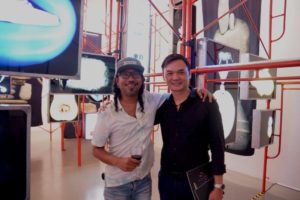 THE exhibition was opened successfully with a reception attended by many art lovers and collectors on Friday, 22 September 2017. Jointly curated by the artist himself and Hermanto Soerjanto, the show is open until 29 October 2017. Angki is pictured here (extreme left) with Low Eng Teong, Director, Visual Arts at National Arts Council.
Angki Purbandono, is one of Indonesia's leading photography artists and has been working with scanography as his primary medium for eleven years. His transition from camera to scanner was inspired by Man Ray, a 20th century modernist artist known for his photography works created with different approaches other than the camera. Angki still considers himself as a photography artist despite the medium he works with, because he believes that the essence of photography as an art form lies in the story behind the picture.
The title of this exhibition refers to the artist's unique awareness and perspective towards objects in his daily life, which invites the audience to consider an unexpected yet beautiful relationship between the objects and human life. In his art making process, Angki strives to achieve a harmonious compromise with whatever imperfections life throws at us.
In this exhibition, Angki demonstrates his approach to various mediums by creating an installation constructed with videos, flags, banners, and lightboxes. This installation reflects people's desire to build their lives for a better future, no matter where they are. You can view this exhibit at Mizuma Gallery at 22 Lock Road, Gillman Barracks.
Above is also featured in the print edition of IndoConnect Vol. 5 No. 3  2017