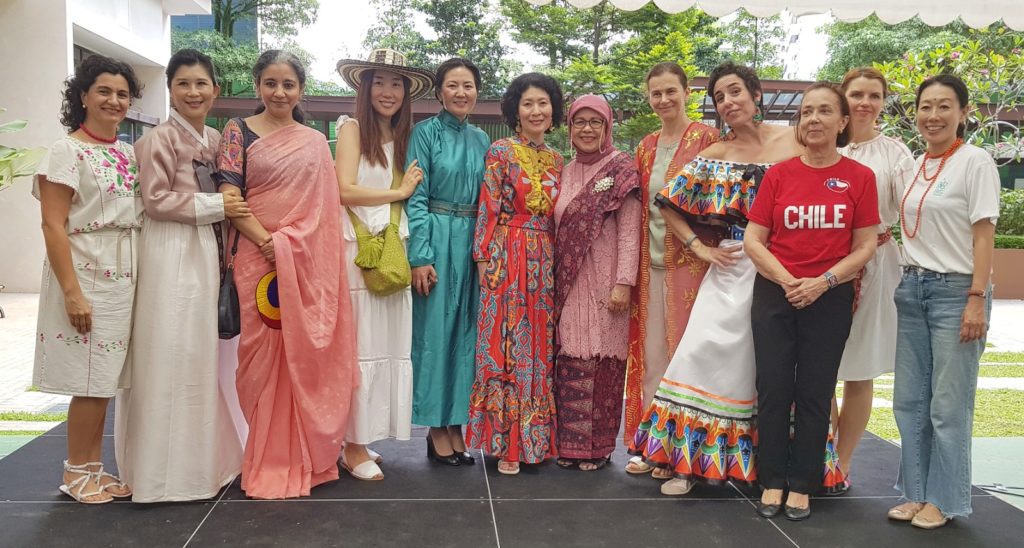 The Indonesian Embassy in Singapore brought a little bit of Indonesian culture, food, dance, and music to patients, caregivers, and staff of Assisi Hospice on 23rd March 2023.
Ms.

N

oeri Widowati Suryo Pratomo led the Dharma Wanita Persatuan of KBRI t

o join ladies from 11 other embassies for the first International Day 2023 @ Assisi.

The aim was to bring everyone on a 'global adventure' – a trip away from the Assisi Hospice Courtyard in Singapore to the country stalls to sample a little bit of a travel experience going to the dozen countries that participated in the International Day 2023 @ Assisi: They were Chile, Colombia, Costa Rica, Estonia, India, Indonesia, Italy, Kazakhstan, Mexico, Mongolia, South Korea, and Turkiye. Attendees savored exotic food bites, played traditional games, and were entertained by authentic local performances.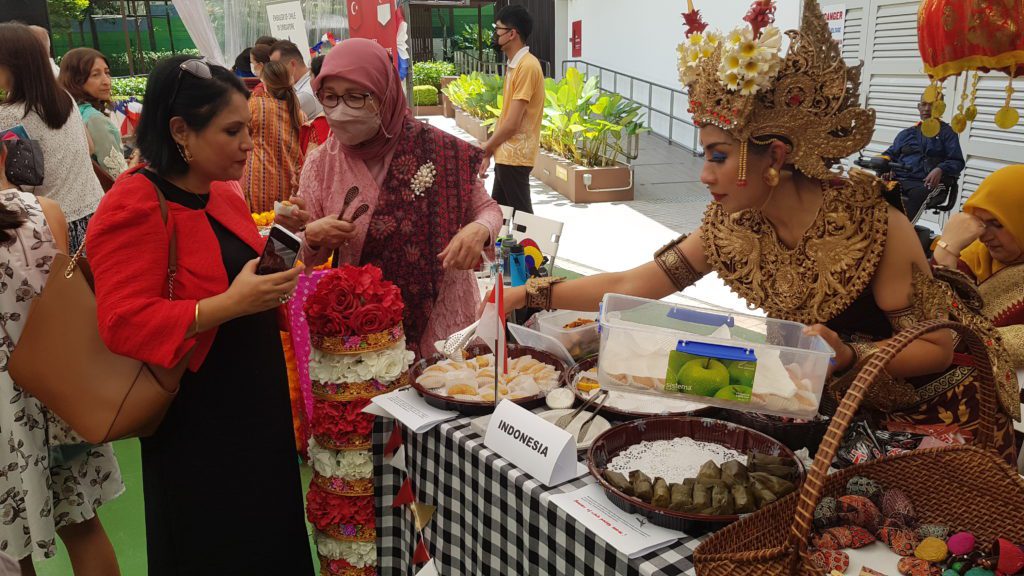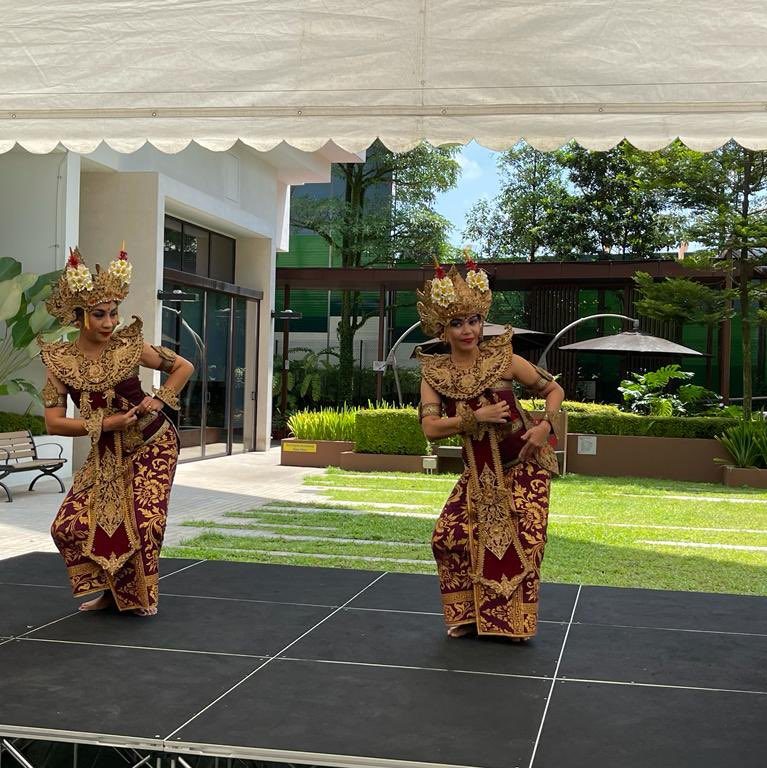 The spouses of the respective ambassadors' of the participating countries, shared the joys, traditions, and culinary delights of their cultures with the patients and caregivers. Mrs. Noeri Widowati Suryo Pratomo, leading the Dharma Wanita Persatuan of the Indonesian Embassy in Singapore, manned the food stall and also performed a traditional performance of the Tari Pendet, which originates from Bali.
Assisi International Day is an event that aims to offer Assisi's patients the opportunity to travel around the world after a long period of being confined due to their serious illnesses. Assisi Hospice provides palliative care in Singapore, catering to patients across the continuum of Home Care, Inpatient, and Day Care.
For some video highlights of the event visit here.