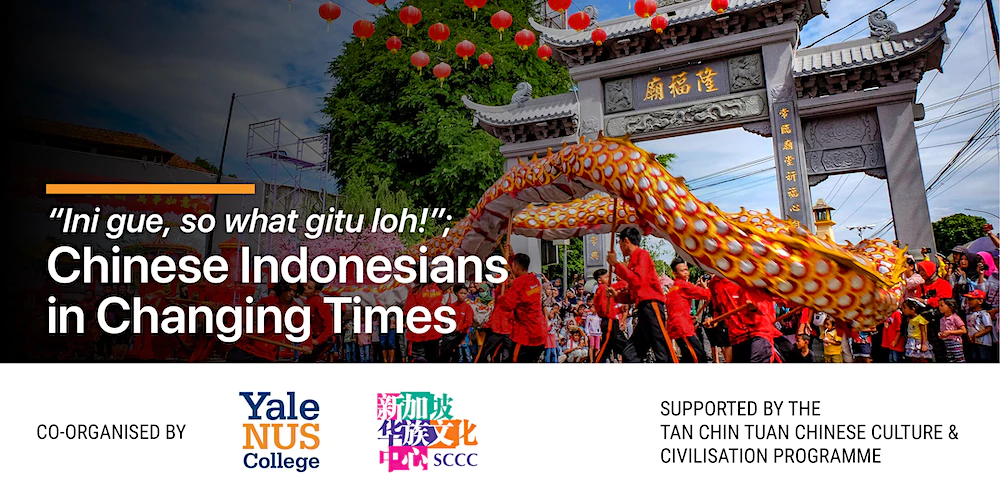 Explorin
g the Relevance of Chinese Identity in Indonesia – A Discussion with Professor Melani Budianta and Margareta Astama

n

On 31st March 2023, Yale-NUS College and the Singapore Chinese Cultural Centre co-organized a talk on the relevance of Chinese identity in Indonesia, featuring Professor Melani Budianta and Margareta Astaman titled "Ini gue, so what gitu loh!" (meaning this me, so what) at the Black Box Theatre. Drawing from the experiences of Chinese Indonesians from different generations and regions of the archipelago, the talk examined the continuities and changes in the socio-political context that influence social relations, as well as the ongoing transformation of self-perception and cultural identification among Chinese Indonesians.

The objective of the discussion was to deepen the understanding of the diverse cultural landscape of Indonesia and the role of the Chinese identity within it. It highlighted the complexity and nuance of Chinese Indonesian experiences and explore the dynamic nature of cultural identity in a changing society.

The event is supported by the Tan Chin Tuan Chinese Culture & Civilisation Programme, which aims to promote intercultural understanding and appreciation of Chinese culture in Southeast Asia.

This talk is part of a broader effort to promote cross-cultural dialogue and understanding in the region. As Southeast Asia continues to undergo rapid socio-economic and political changes, it is essential to foster deeper appreciation and respect for the diverse cultures and identities that make up the region. By exploring the relevance of Chinese identity in Indonesia, this talk contributes to this broader effort and offers insights into the complex and evolving cultural landscape of Southeast Asia.