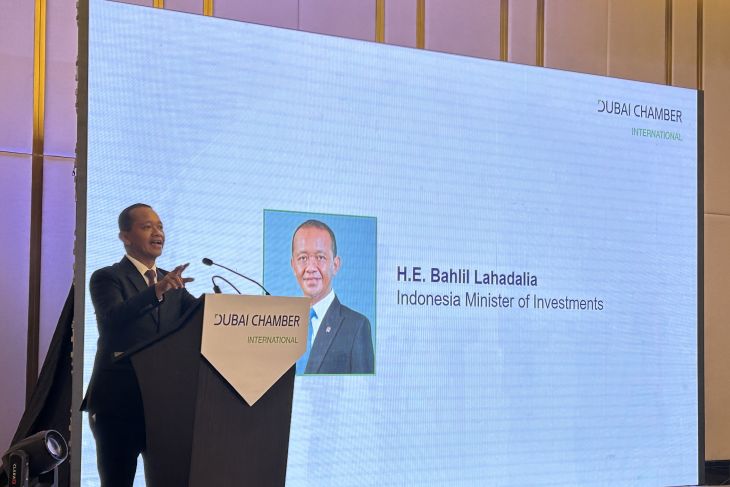 Indonesia emerges as the top investment destination for Dubai investors in Southeast Asia, with the Investment Minister highlighting the country's strong market potential and inviting direct investment.
In a recent statement, Investment Minister and Investment Coordinating Board (BKPM) Head Bahlil Lahadalia declared that Indonesia holds the best market potential in Southeast Asia for investors, particularly those from Dubai. Lahadalia expressed his support for the United Arab Emirates' Chamber of Commerce, especially Dubai, opening an office in Indonesia, recognizing the country as the region's future powerhouse.
Lahadalia made these remarks during the inauguration ceremony of the Dubai International Chamber's International Office in Indonesia on Tuesday, June 6. He emphasized that Indonesia's continuously increasing GDP, which already stands as the highest in Southeast Asia, positions the country as an attractive investment destination.
Indonesia is projected to enjoy a demographic dividend by 2035, wherein the country will be among the nations with the highest GDP globally. These factors combined contribute to Indonesia's immense market potential for foreign investors.
According to investment data from 2022, Indonesia's non-oil and gas, financial, and micro and small enterprises sectors have received a total investment value of US$83 billion, with 54 percent of that originating from foreign direct investment (FDI).
Singapore currently leads as the largest foreign investor in Indonesia, with China, Hong Kong, Japan, and Malaysia following suit. Although the United Arab Emirates is not currently among the top 10 investing nations, Lahadalia encouraged Emirati investors to consider investing directly in Indonesia rather than going through intermediary countries like Singapore. He promised to enhance services for investors and invited feedback on areas where improvements could be made.
"Why do you invest through another country? Are we not serving you well? If yes, tell us where we are lacking and anything you want," Lahadalia emphasized, highlighting the government's commitment to facilitating a smooth investment process.
The minister assured Emirati investors that the Indonesian government would streamline permit procedures and offer incentives, urging them to bring their capital and technology directly to Indonesia. The government is ready to take responsibility for arranging all aspects of investment, demonstrating its dedication to fostering a strong collaboration between Indonesia and the United Arab Emirates.
Lahadalia's optimistic outlook and proactive approach signify Indonesia's commitment to becoming a key player in the future global economy. As Dubai investors increasingly recognize Indonesia's vast potential, both countries can look forward to fruitful economic partnerships and mutual growth.