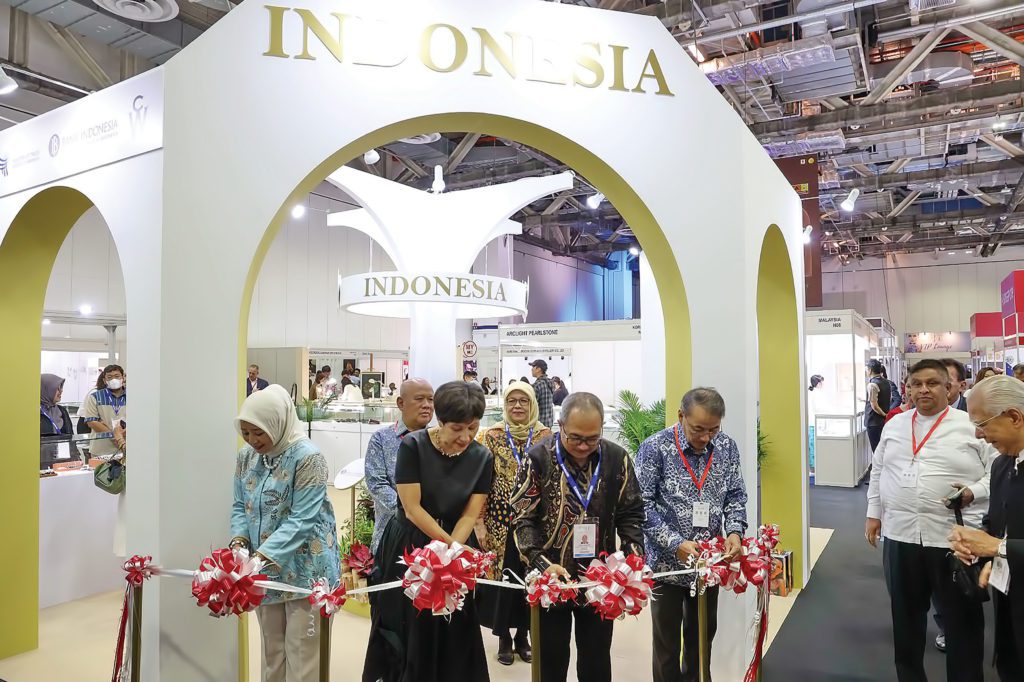 Indonesia's Exquisite Jewelry Takes Center Stage, Garnering Global Attention at Prestigious Expo.
The Indonesian Pavilion was the star of the Singapore International Jewelry Expo 2023. Held from 13th to 16th July at Marina Bay Sands, the event showcased Indonesia's exquisite jewelry and attracted global buyers. There were 230 exhibitors from 27 countries and the 18th expo highlighted Indonesia's prowess in jewelry.
The pavilion, a collaboration between the Ministry of Trade, the Indonesian Embassy in Singapore, and Bank Indonesia, showcased stunning silver, gold, and pearl pieces that captivated international audiences.
The Indonesian Ambassador emphasized Singapore's role as a key partner for Indonesian jewelry.
Attended by dignitaries and global jewelry industry players, the event furthered Indonesia's presence in the market. The Director General of National Export Development highlighted jewelry's contribution to Indonesia's exports, particularly to Singapore. The Indonesian Pavilion's success solidifies Indonesia's place in the global jewelry market.