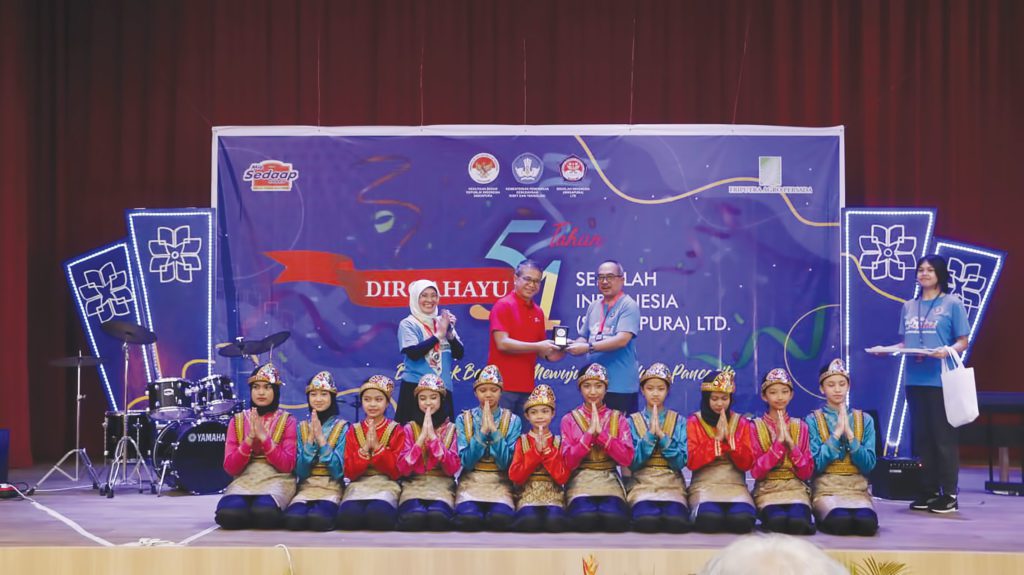 IndoConnect spoke to Sekolah Indonesia Singapura (SIS) principal Ibu Yenny Dwi Maria about the special significance behind this year's Anniversary celebrations held in the school's new assembly hall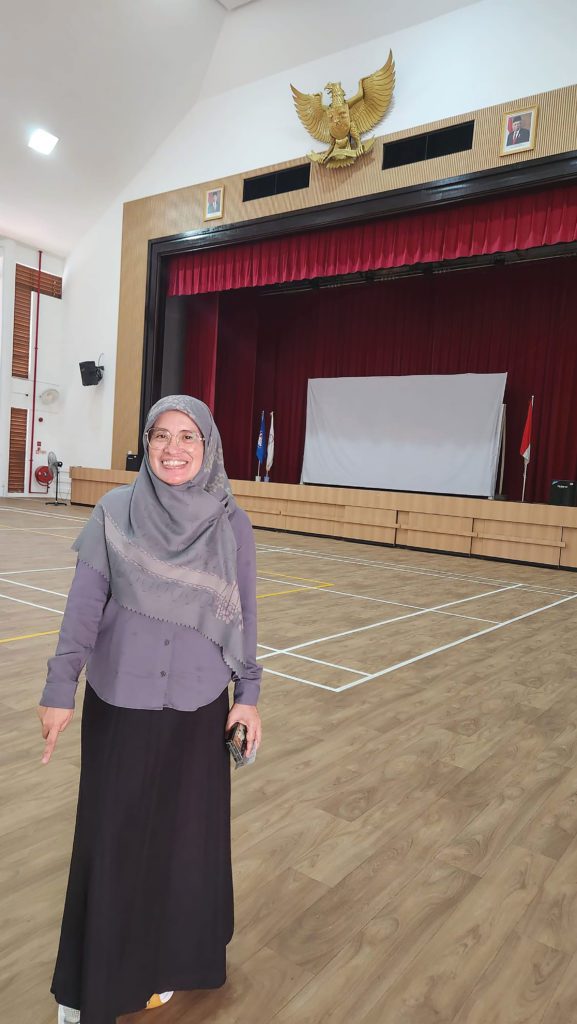 SIS' present school building was completed in 1988 and architecturally was recognised as one of the best traditional Indonesian buildings in the Siglap area. However, the flooring of the school hall was made of wood and after many years of wear, it was ready to be replaced.
Principal Yenny Dwi Maria, also said the school is also a "melting pot" for many Indonesians to gather and hold events there. Many groups of migrant workers and from the diaspora request to use the school hall for their activities.This accelerated the wear-and-tear until things came to a head this year when the school decided to plan a massive celebration to mark its 54th anniversary on 20th May 2023 and renovate the school hall at the same time. It was to be a grand affair as SIS wanted to invite not just the students' parents but also involve the Indonesian community in Singapore who have helped the school in the past as well as the Indonesian Embassy.
A full day programme was drawn up that included a Family Fun Walk, a School Bazaar, and its own SIS Got Talent contest featuring student finalists drawn from the monthly school contests held in the months leading up to the finals. The challenge was getting the funding to do the event and renovation around the same time.
According to Ibu Yenny this was when the Embassy, and in particular, Ambassador Suryo Pratomo, came to help. She presented the school's proposal to the Ambassador and she said: "Pak Dubes really supported it and opened up channels to Indonesian business people who were willing to sponsor our event plus the renovation of the floor!" It was fitting then that there was a ribbon cutting ceremony to mark the opening of the renovated school hall by the Ambassador. The Guest of Honour during the anniversary celebrations was Mr Edwin Tong, Minister for Culture, Community and Youth and Second Minister for Law, who is also the MP for Joo Chiat division of the Marine Parade GRC.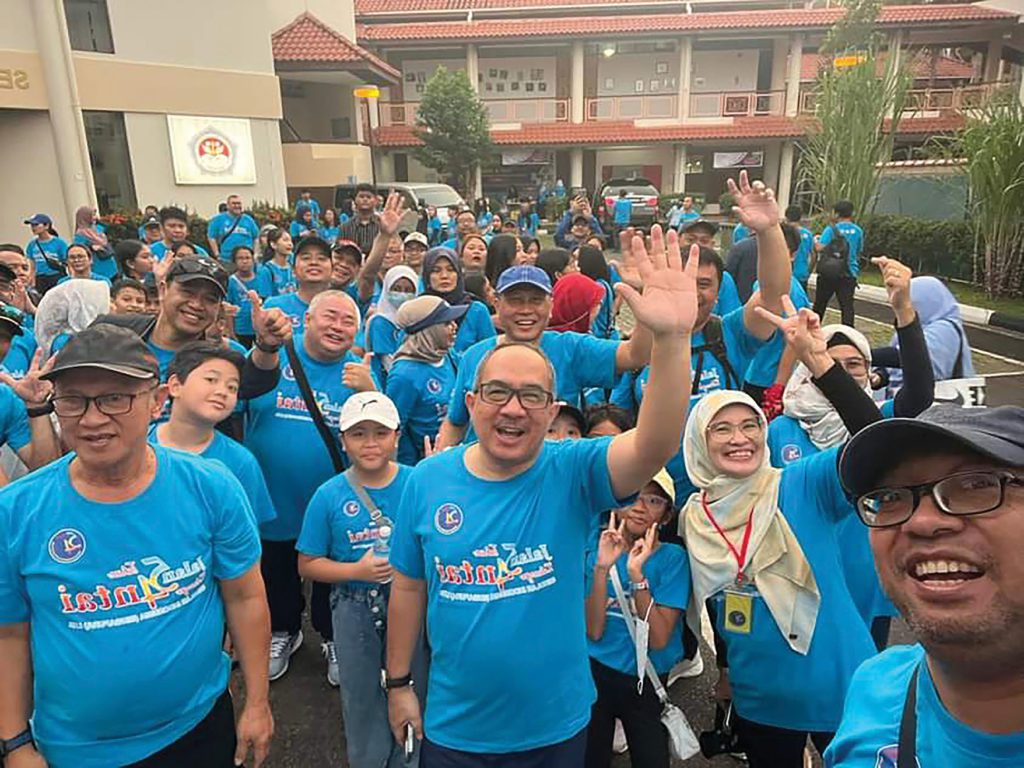 ---
About the School
SIS school population of 160 is spread across elementary, primary, secondary and high school (Grade 1 to 12). SIS is in effect an Indonesian government school following the country's normal curriculum. The Indonesia Ministry of Education and Culture organises many competitions and the school is proud to mention that most recently two of its senior high school students have qualified to compete in the highly competitive and prestigous Science Olympaid at the national level in Jakarta. Last year many SIS students, said Ibu Yenny, were also able to enter good universities. The school also stands out in promoting Indonesian culture and values like Pancasila and include religious classes (Islamic, Catholic, Christianity and Hindu).
---