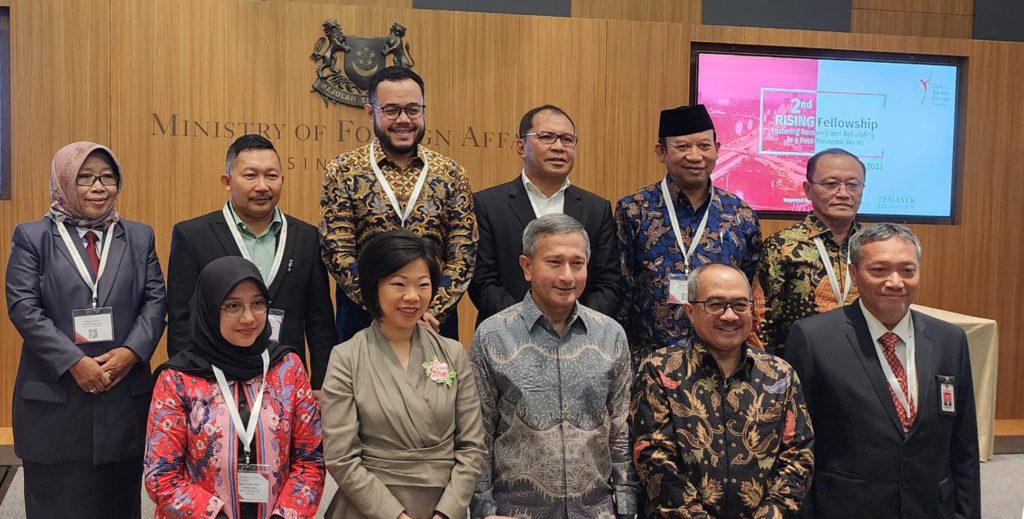 Eight regional Indonesian leaders participated in the Second Rising Fellowship gained valuable experiences during the five-day programme in Singapore. In addition to receiving input from Singapore's high-ranking officials, participants conducted direct field observations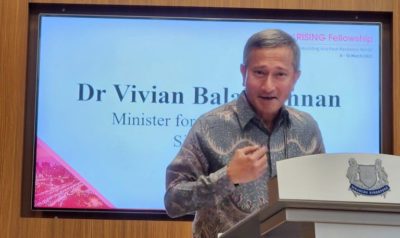 AT the closing ceremony of the programme at the Singapore Ministry of Foreign Affairs on Friday 9th March 2023, the Regent of Padang Panjang, Fadly Amran, conveyed his impressions while representing the eight regional leaders. The 2nd Rising Fellowship programme was opened by Singapore's Minister of Education Chan Chun Sing and closed by Minister of Foreign Affairs Vivian Balakrishnan. Minister of State at the Ministry of Foreign Affairs Sim Ann also attended the closing ceremony.
"We are truly grateful for the opportunity to participate in this programme. Unexpectedly, we were able to exchange ideas directly with Deputy Prime Minister Lawrence Wong and Singaporean ministers. We were able to see how Singaporean parliamentarians regularly meet with their constituents. We also had the opportunity to see how Singapore develops its technology and urban planning," said Mayor Fadly.
The Regent of Padang Panjang explained that the population he leads is only 60,000 people. "From this programme, I have learned a lot and gained ideas on how to further develop our region," said Mayor Fadly.
The other seven regional leaders who participated in the programme in full were the Mayor of Makassar M Ramdhan Pomanto, Regent of Banyumas Ahmad Hussein, Regent of Banggai Amirudin Tamoereka, Regent of Central Mamuju Aras Tammauni, Regent of Banyuwangi Ipuk Fiestiandiani, and Regent of Tegal Umi Azizah. During the opening on Monday, Bali Vice Governor Tjokorda Oka Artha also attended but had to return due to duties in his region.
Singapore's Foreign Minister Dr Balakrishanan explained that the Rising Fellowship program was initiated by President Joko Widodo and PM Lee Hsien Loong in 2018. Its aim was to create a platform for young leaders to meet and share experiences, thus building mutual trust between the two nation
The first programme was implemented in 2019 but was interrupted due to the COVID-19 pandemic. The Minister hoped that the programme can continue as it will benefit the improvement of relations between the two countries.
Minister Balakrishnan also noted three things that need to be addressed jointly in the future. He said: "First, there are global challenges full of uncertainty. These challenges can only be faced if we work together".
Second, Indonesia has great potential, starting from its large young population, abundant natural resources, and significant digital economic potential and that "Singapore wants to be a partner that can optimize all of these potentials," added the Minister.
Third, it is necessary to improve relations among citizens to create stronger mutual trust. "The relationship between the two nations is not just important at the government and business levels, but it is equally important for citizens of both nations to get to know each other better," concluded Singapore's Foreign Minister.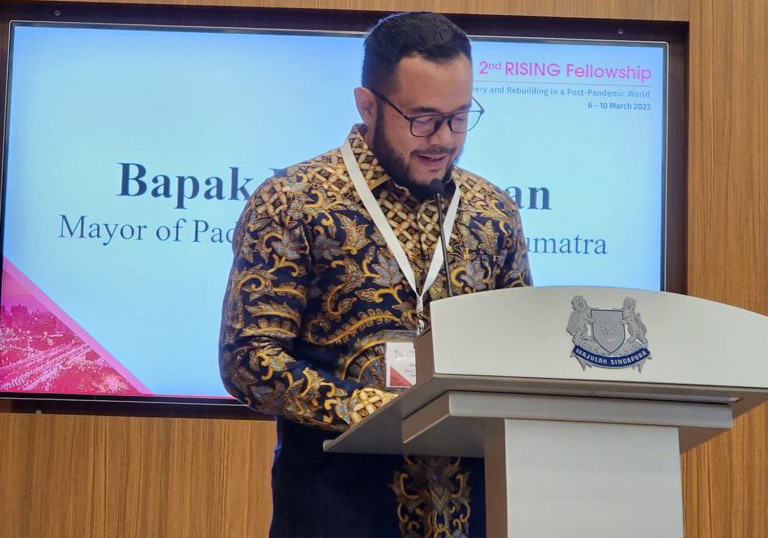 During a meeting with Deputy PM Lawrence Wong on Thursday, the regional leaders expressed their desire to improve relations with Singapore. Singapore's Deputy PM stated that Indonesia and Singapore have excellent relations. At the government level, many cooperation initiatives have been carried out.
"The government cannot directly engage in business activities. It is the business world that does that. However, at the government level, we will always be ready to facilitate," said DPM Lawrence Wong. Furthermore, Singapore is ready to help promote investments and tourism from every region in Indonesia. In addition to this, Singapore can be a market for Indonesian products.
Click here for the official press release