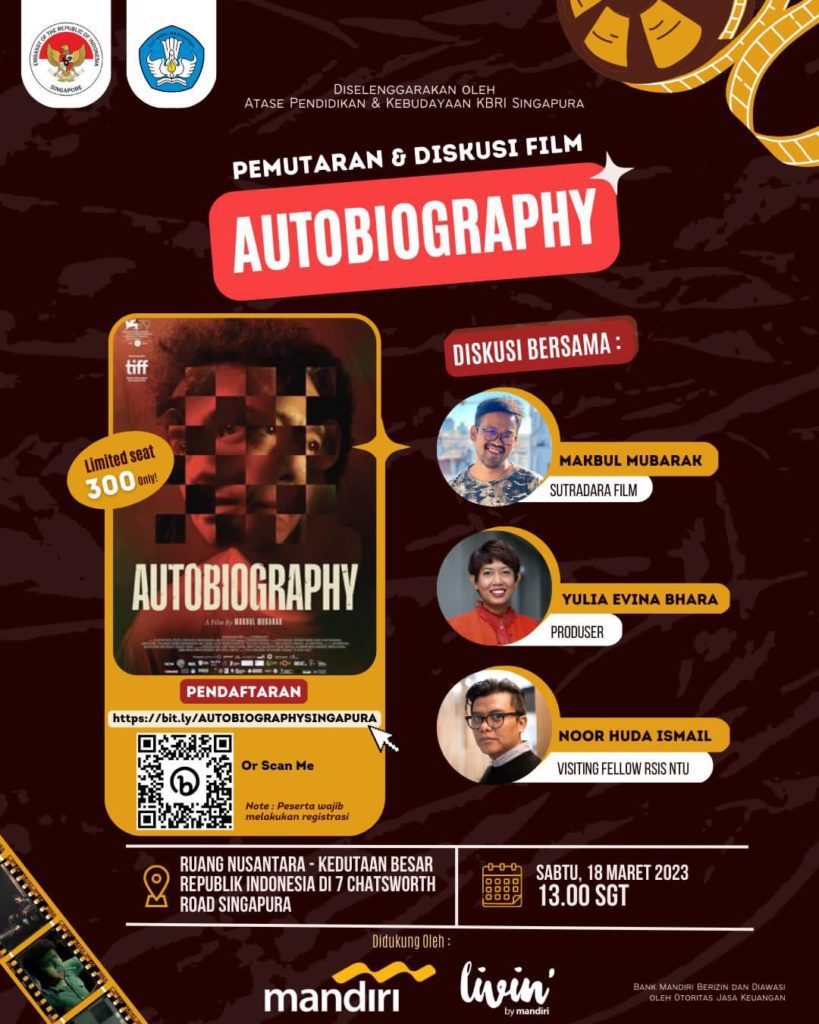 One of the latest and successful Indonesian movies – 'AUTOBIOGRAPHY' – will be screened followed by discussions with the director and producer of the film
ON Saturday afternoon at 1pm on 18th March 2023, the Education & Culture Attaché of the Indonesian Embassy in Singapore will hold a screening and discussion of the award winning film, Autobiography, in the Indonesian Embassy's Nusantara Room, 7 Chatsworth Road Singapore.
The movie is directed by Makbul Mubarak. It is co-produced by seven countries (Indonesia, France, Singapore, Poland, the Philippines, Germany, and Qatar) and it has been shown at a myriad of international film festivals and won 19 best film awards.
The director and producer of the film Autobiography, Makbul Mubarak and Yulia Evina Bhara respectively will be on hand for the film discussion, as well as Noor Huda Ismail, Visiting Fellow RSIS – NTU Singapore, journalist – academic – researcher on theoretical issues, and filmmaker Jihad Selfie (2015).
This is a free event, but participation is limited to 300 people, who need to be registered by 17th March 2023, using the link https://bit.ly/AUTOBIOGRAPHYSINGAPURA or the QR code on the poster.
Registration will be closed when the specified quota has been reached.