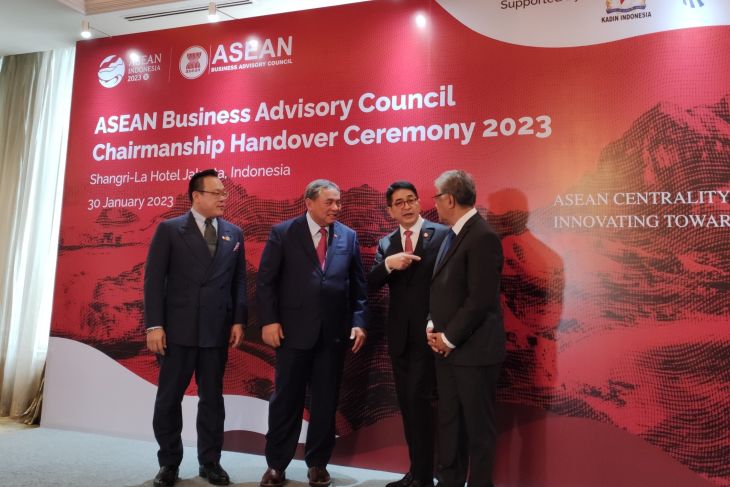 The Indonesian Chamber of Commerce and Industry (Kadin), which is also the chair of the 2023 ASEAN Business Advisory Council (ASEAN-BAC), unveiled seven legacy breakthroughs on five priority issues during Indonesia's year-long chairmanship of ASEAN.
Here are the ASEAN breakthroughs in 2023 under Indonesia's presidency:
The ASEAN QR (Quick Response) Code, the ASEAN P2P (peer-to-peer) Lending Platform, and WIKI Entrepreneurship
The QR code is being developed in collaboration with all ASEAN central banks, according to Arsjad Rasjid, chair of ASEAN-BAC 2023 and Kadin.
His party also stated that WIKI Entrepreneurship would promote trade among Southeast Asian countries, particularly for micro, small, and medium-sized enterprises (MSMEs).
ASEAN Net Zero Hub and the Carbon Center of Excellence
The ASEAN Net Zero Hub and the Carbon Center of Excellence will be established to address environmental sustainability issues.
The ASEAN Net Zero Hub will assist the private sector in achieving net-zero and decarbonization goals at the ASEAN level.
Meanwhile, it is anticipated that the Carbon Center of Excellence will serve as a catalyst for global cooperation in achieving the net-zero objective and will enable businesses to take advantage of the potential of carbon trading.
ASEAN One Shot Campaign
The ASEAN-BAC 2023 chair will also launch the ASEAN One Shot Campaign, which will prioritize the health sector in order to establish a permanent regional vaccination program and strengthen manufacturing capacity and clinical research, all of which will be supported by adequate digital infrastructure.
The initiative seeks to strengthen regional health-care systems' resilience and preparedness for future pandemics.
This health program will be carried out through a number of collaborations between ASEAN governments, health industry players, and global health organizations.
Food Security Program
In order to encourage farmers and agricultural MSMEs in the area to join the global supply chain, there will also be a food security program for the agricultural sector with an inclusive closed-loop system model.
"These programs are very important to become legacies introduced by Indonesia to the ASEAN. We have explained these programs to all members (of ASEAN-BAC) and thank God, all of them have been accepted and can become legacies that Indonesia brings to ASEAN," Rasjid added.
Sourced from Indonesia's National News Agency (ANTARA News)