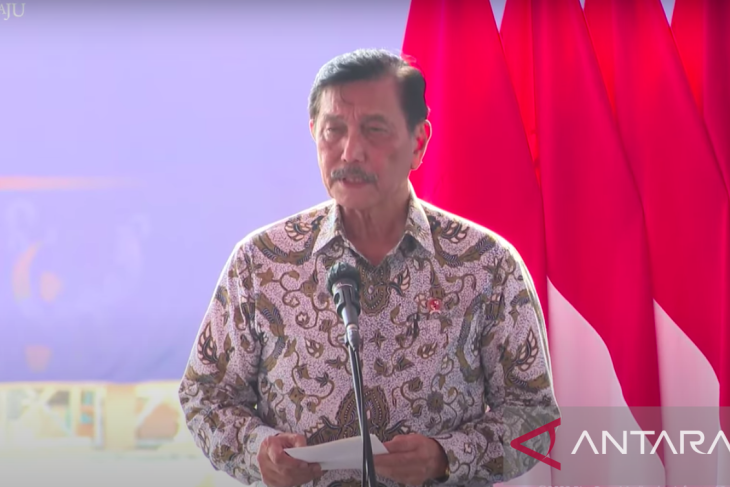 Indonesia receives a groundbreaking $1.3 billion investment proposal for its electric car industry, signaling a potential game changer for the market and highlighting the country's ample copper reserves and commitment to building a comprehensive electric car ecosystem.
In a recent meeting with President Joko Widodo, Coordinating Minister for Maritime Affairs and Investment Luhut Binsar Pandjaitan unveiled a remarkable investment proposal worth US$1.3 billion for Indonesia's electric car industry. While the identity of the potential investor remains undisclosed, Pandjaitan emphasized that this investment would revolutionize the industry. Speaking at a copper-foil factory groundbreaking event in Gresik, East Java, he revealed that the investment would primarily be directed towards establishing manufacturing facilities and distribution networks. Additionally, the investor has requested Indonesia's support in securing a steady supply of copper, a vital raw material in electric car production.
"This will be a game changer Mr. President because the electric car that they produce matches Indonesians' taste at an affordable price," stated Pandjaitan, highlighting the significance of this investment for the Indonesian market. Recognizing the importance of copper downstreaming in the country's electric car ecosystem, Pandjaitan emphasized the need to prioritize the construction of copper processing factories. Notably, a single electric car necessitates 56 kilograms of copper, excluding the amount required for electric car batteries. Given Indonesia's ambitious goal of manufacturing millions of electric cars and motorcycles, the development of copper processing facilities becomes even more critical.
Indonesia boasts substantial copper reserves and enforces regulations mandating the establishment of copper smelters, providing it with the potential to become a significant player in the electric car industry. Minister Pandjaitan underscored that these factors serve as valuable assets in attracting further investments for the Indonesian electric car industry. Expanding on the country's strategy, he also emphasized the need to integrate downstreaming processes for other key metals such as tin, nickel, cobalt, and bauxite. This comprehensive approach is aimed at building a robust electric car ecosystem and ensuring a seamless supply chain for lithium batteries and other technological requirements.
The proposed US$1.3 billion investment marks a pivotal moment for Indonesia's electric car industry. With the potential to transform the market, the undisclosed investor's focus on producing electric cars tailored to Indonesian preferences at an affordable price is a promising prospect. However, the success of this venture hinges upon securing a steady supply of copper, necessitating the development of copper processing factories. Indonesia's ample copper reserves and regulations promoting copper smelting position it favorably to attract further investment. Moreover, Minister Pandjaitan's emphasis on integrating downstreaming strategies for various metals highlights the country's commitment to establishing a comprehensive electric car ecosystem. As Indonesia continues to forge ahead in its pursuit of becoming a prominent player in the electric car industry, these developments lay the groundwork for a future marked by sustainable transportation and technological advancements.