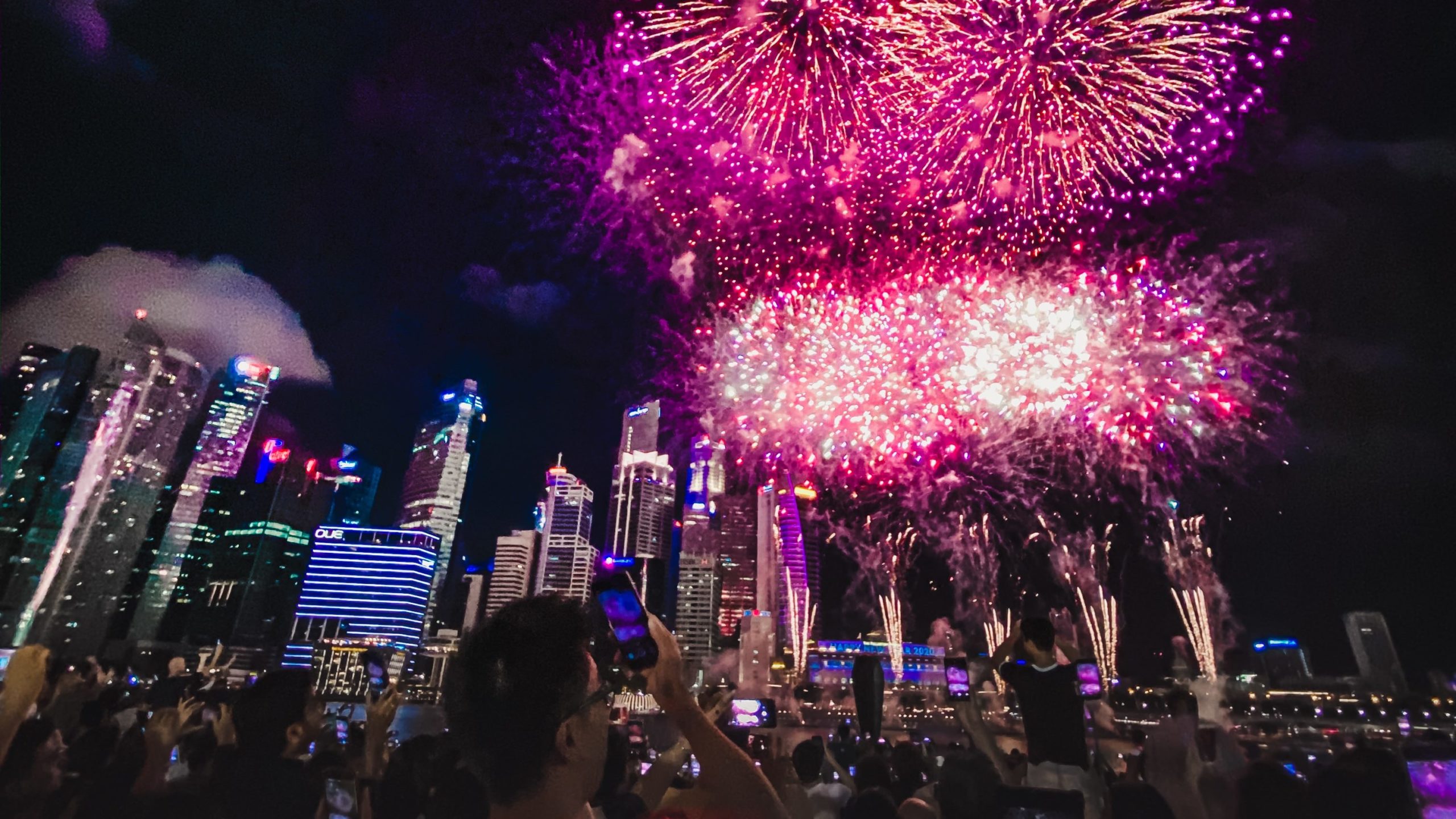 Haven't made plans to spend your New Year? Not to worry! New Year's celebrations are in full swing throughout Singapore. Check out these events to end your 2022 on a high note.
New Year's Eve is among the most eagerly awaited occasions of the year. And where else would be the best location to celebrate than in Singapore? Singapore is well-known for its vibrant urban culture and festive celebrations. Numerous events and celebrations are taking place all over the city. Here are some events to attend to ring in the new year!
Star Island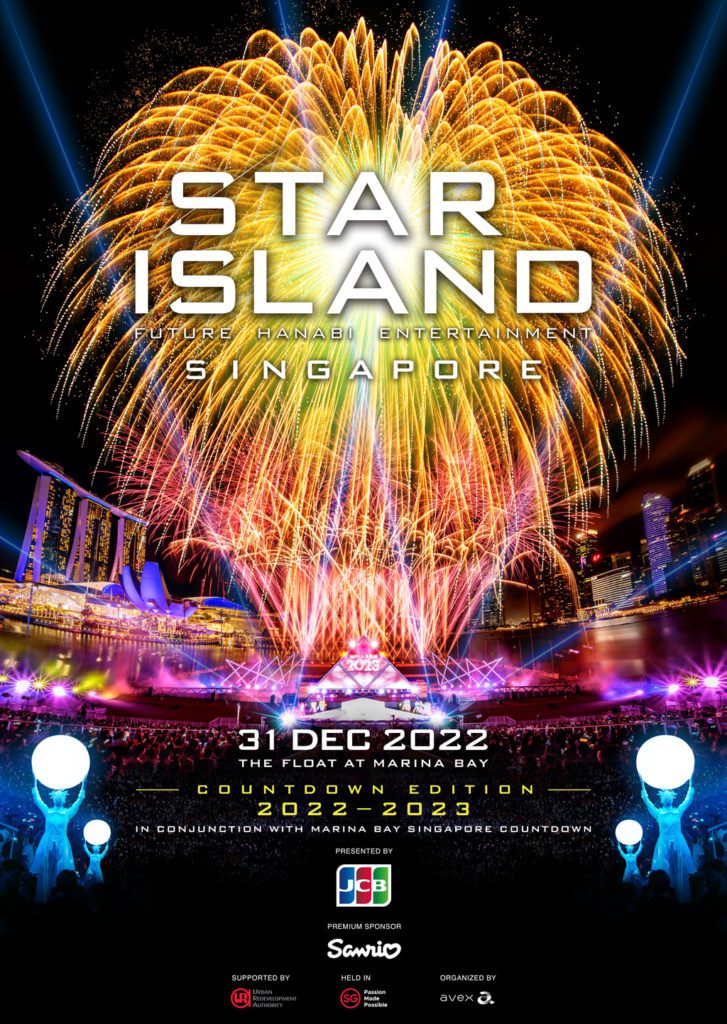 STAR ISLAND Singapore will reopen on December 31, 2022, after a two-year hiatus, with a seating capacity of 22,000 at The Float. STAR ISLAND is a 70-minute hanabi (fireworks) musical extravaganza presented by JCB that incorporates artisanal fireworks, larger-than-life pyrotechnics and dazzling lights, immersive sound, and world-class entertainment.
This year's show will feature the Singapore debut of specially designed and award-winning fireworks, such as ombre fireworks whose colors change as they bloom in Singapore's stunning colors of red and white. Ticketholders can enjoy pre-show entertainment, family-friendly activities and play areas, F&B offerings, and more at The Float, in addition to the main show. There will also be appearances by beloved Sanrio characters at the event!
From December 25 to 30, 2022, STAR ISLAND will also host a free-admission event preview at the MBS Event Plaza for the first time. Visitors to the STAR ISLAND Prequel can expect a Sanrio-themed bazaar, family-friendly activities, food and beverage pop-ups, and recaps of previous STAR ISLAND shows.
Buy your tickets here
2022 Skechers Sundown Live Countdown Event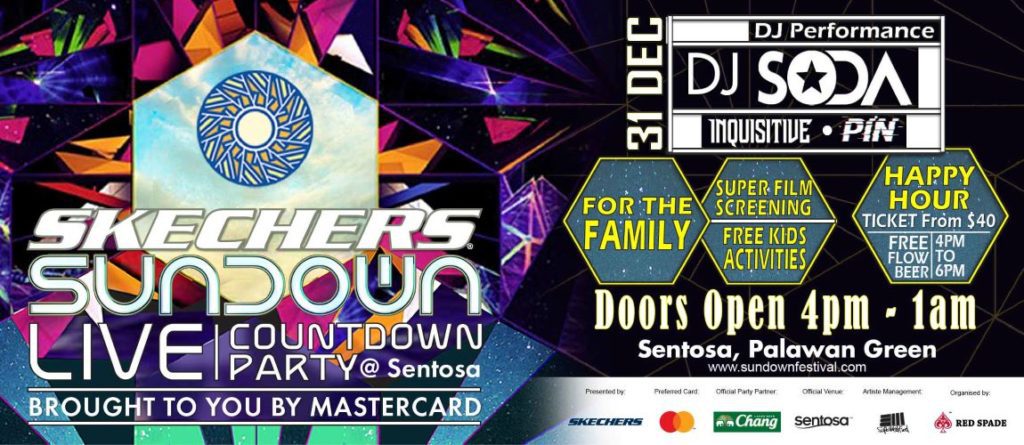 On December 31st at Palawan Beach Sentosa, Skechers Sundown Festival will debut Skechers Sundown Live, a brand-new one-night, single-stage event. Asian artists DJ Pin, DJ Inquisitive, and the highly regarded DJ Soda from Korea will be among the stellar lineup. DJ Soda, who is well-known for her energetic stage presence and blend of hard dance and hip hop, is back in Singapore after performing at the Sundown Festival in 2019.
On December 31, the Skechers Sundown Live Countdown Party at Sentosa will begin at 4 pm and feature fun activities for the whole family, including pets!
Sundown Live will donate proceeds from charity massage available at the event to the Singapore Association of the Visually Handicapped as part of the Sundown Festival social cause mandate, so come down early at 4pm to enjoy an early evening massage outdoors with happy hours freeflow of Chang Beer from 4pm -6pm, and get ready for the exhilarating countdown with DJ Soda!
In addition, there will be food villages, kid-friendly face painting, movie screenings, and kid-friendly scratch art. Before the location transforms into a celebration of Asian music by Asian artists, parents, pawrents, and their families get to spend the final day of 2022 outside by the sea.
Grab your tickets here!
Parties at Marquee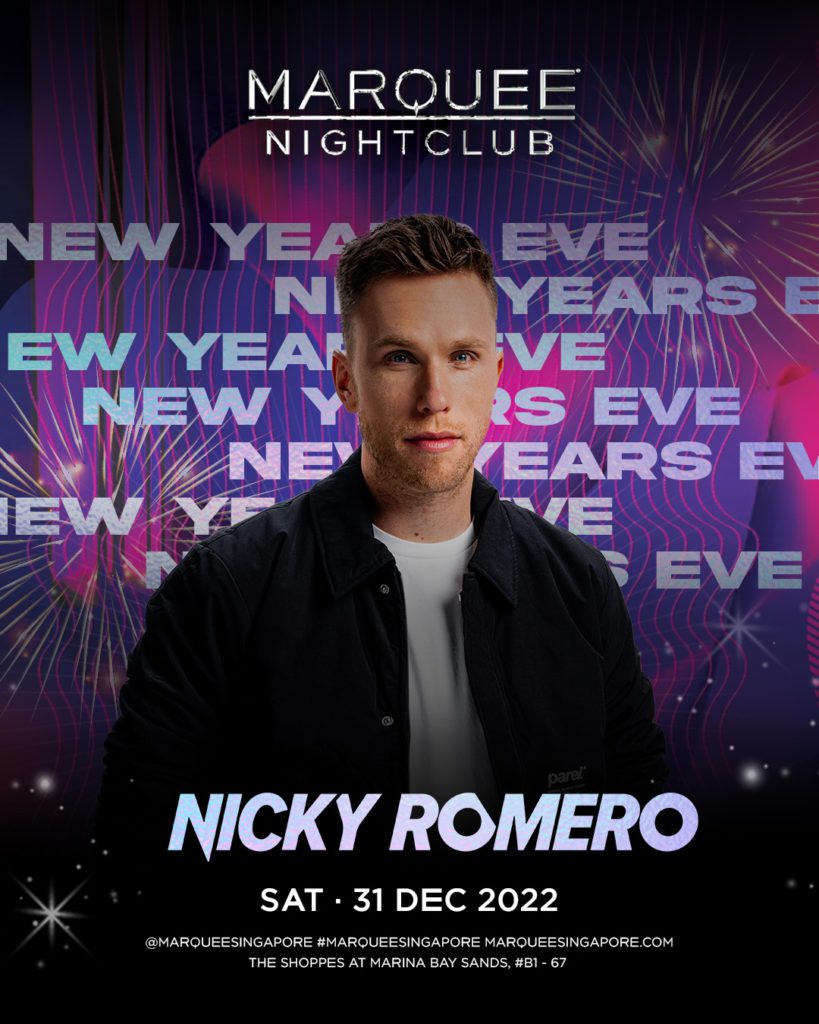 A multi-concept dining and entertainment space with three floors of cutting-edge sound and design, The Marquee Singapore is located at Marina Bay Sands. It has soaring 70-foot ceilings and a full-sized, eight-arm Ferris wheel that offers 360-degree views of the nightclub as you ride it.
DJ Nicky Romero will grace the stage on December 31 with some of his best songs for a night of nonstop dancing in celebration of the New Year. Nicky Romero has evolved from a young musical prodigy to one of the most influential artists of his generation. Nicky is a DJ, producer, and mogul whose label is at the forefront of modern electronic dance music so you're guaranteed to have the best musical experience to celebrate your New Year.
For more information, visit here
Super Loco Customs House and Robertson Quay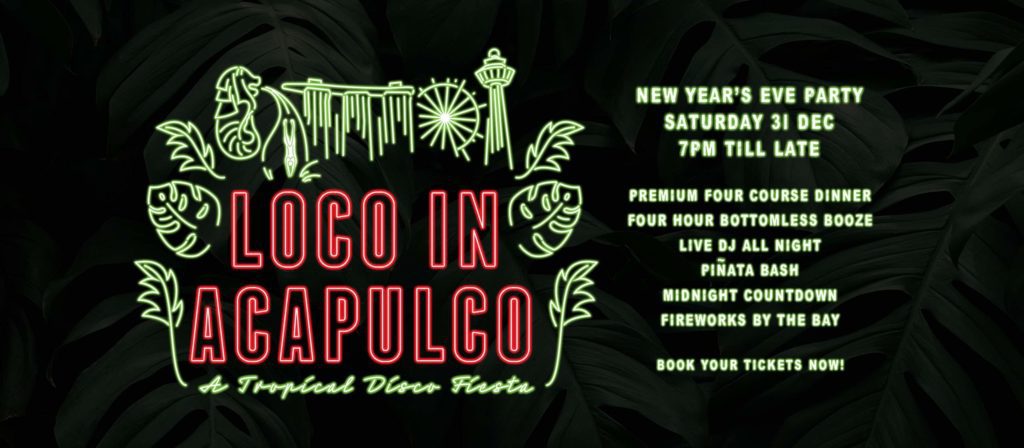 On New Year's Eve, partygoers are encouraged to tame it up at Super Loco Customs House! Enjoy a four-course private dinner with stunning views of the famous Marina Bay Sands.
With our bottomless drinks package, which is available from 8 p.m. to midnight, you can bask in this enchanted evening with Jack the Magician, dance to live music provided by our guest DJ, smash your way through a pinata to 2023, and join in on the midnight countdown to Singapore's famous New Year's Eve fireworks under the stars.
We highly advise leaving the little ones at home for our bayside bash because we'll be dropping the bass hard and busting out our best party moves on the dance floor right by the water's edge!
Alternatively, visit Locoland at Super Loco Robertson Quay for a fun-filled family adventure. Gather the family together and explore Super Loco Robertson Quay's neighborhood!
Feast on your favorite Mexican classics with the little ones as we wait for an early countdown at 9pm in Locoland by the famous Singapore River. Since the evening is all about celebrating the best of 2022, arrive early starting at 6 p.m. to shapeshift into your favorite animal with free face painting and partake in some pinata-bashing.
For more information and buy tickets, click here
Manifest Pool Party at 1-Altitude Coast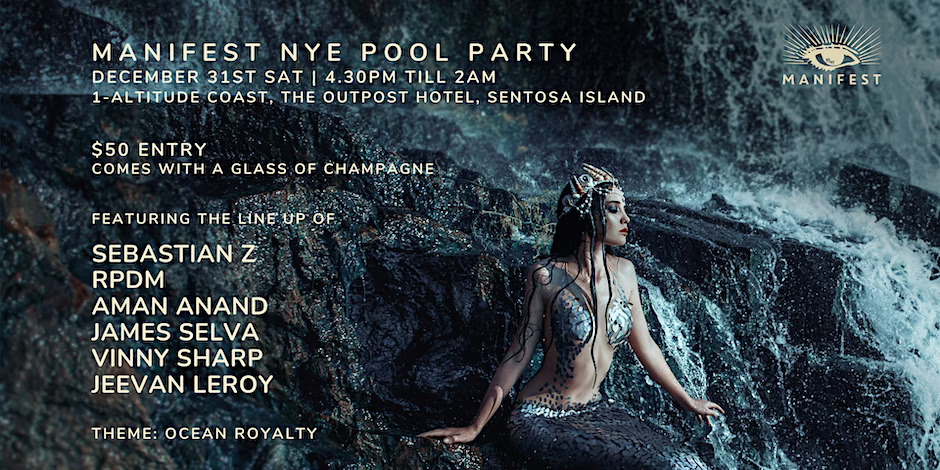 After bidding 2022 a triumphant farewell, we're about to ring in 2023. At the Outpost Hotel on Sentosa Island, we're having the year's last pool party in grand fashion as Ocean Royalty. Therefore, imagine Mer Magic with blues, greens, silver, and gold as well as all things glitzy and regal, but make it oceanic. Please keep in mind that as we honor the divine sea by recycling and avoiding using plastics. The party starts when the pool opens at 4.30 p.m. and goes until 2 a.m. A complimentary bottle of Champagne will be given to the best dressed person! Let's experience a fun-filled pool party!
For more information, visit here.
The Great Bay Fiesta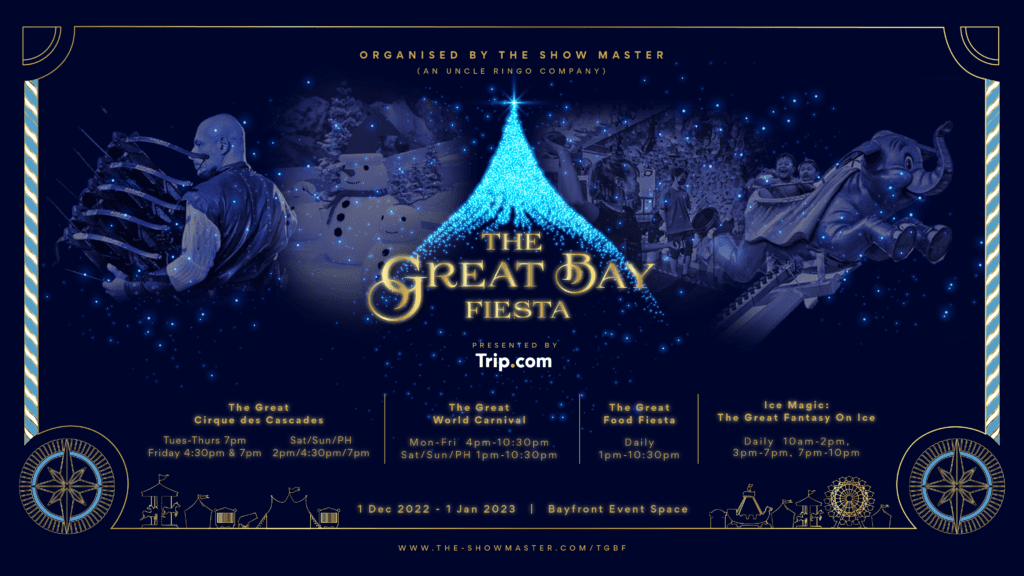 From 1 December 2022 to 1 January 2023, the Bayfront Event Space will be home to the Great Bay Fiesta. Visitors can choose between the four main attraction of the event: The Great Cirque des Cascades, which will thrill audiences with a showcase of international circus stunts and acts, Ice Magic: The Great Fantasy, a special indoor snow and ice experience with ski slopes, ice slides, and sculptures, as well as dessert and beverage bars. A nostalgic look at Singapore's leisure scene from the 1920s to the 1970s also will be provided by Uncle Ringo's Great World Carnival, which will pay homage to the historic Great World Amusement Park. And guests can tuck into a delectable selection from over 30 stall, some of which will be specially flown in from abroad.
Get your tickets here
New Year's Eve Stand Up Comedy Party feat. Deepak Chandran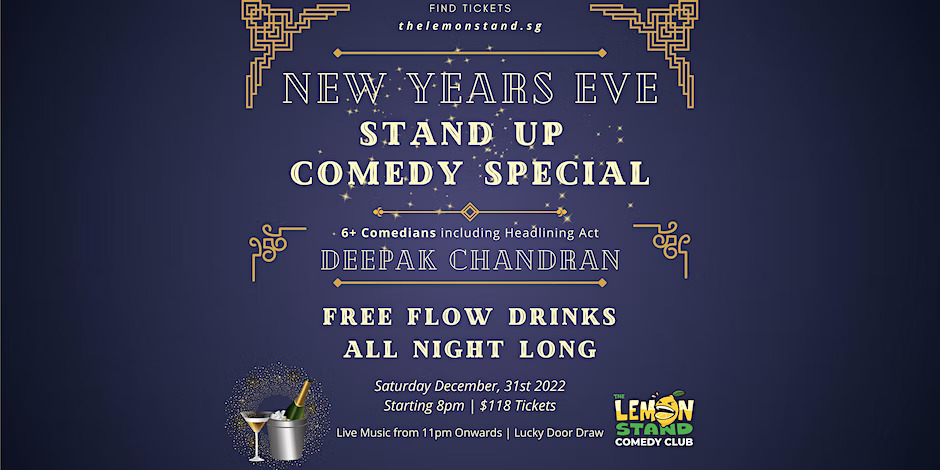 Interested in ringing in the new year with joy and laughter? Head over to The Lemon Stand's very first NYE Stand Up Comedy Party! While you unwind and take in some of Singapore's best stand-up comedy, they'll be serving unlimited drinks and popcorn.
The featured performer is the legendary comedian Deepak Chandran. He is an Indian native who has been dominating the comedy scene throughout Asia and the rest of the world. He has performed in some of the best stand-up comedy shows in Singapore and has delighted audiences all over the world. He will be joined by at least five additional comedians who will entertain you with some of their funniest skits and jokes.
The show will begin at 8 p.m., and there will be a 30-minute intermission between 9.30 p.m. and 10 p.m. so you can get another round of complimentary drinks or use the restroom. You can listen to free live music by the in-house band Lemon Seven after the program's second half, which runs from 10 to 11 p.m.
Book your spot here
We look forward to seeing you in Singapore for the New Year! Happy Holidays and a prosperous New Year from IndoConnect!