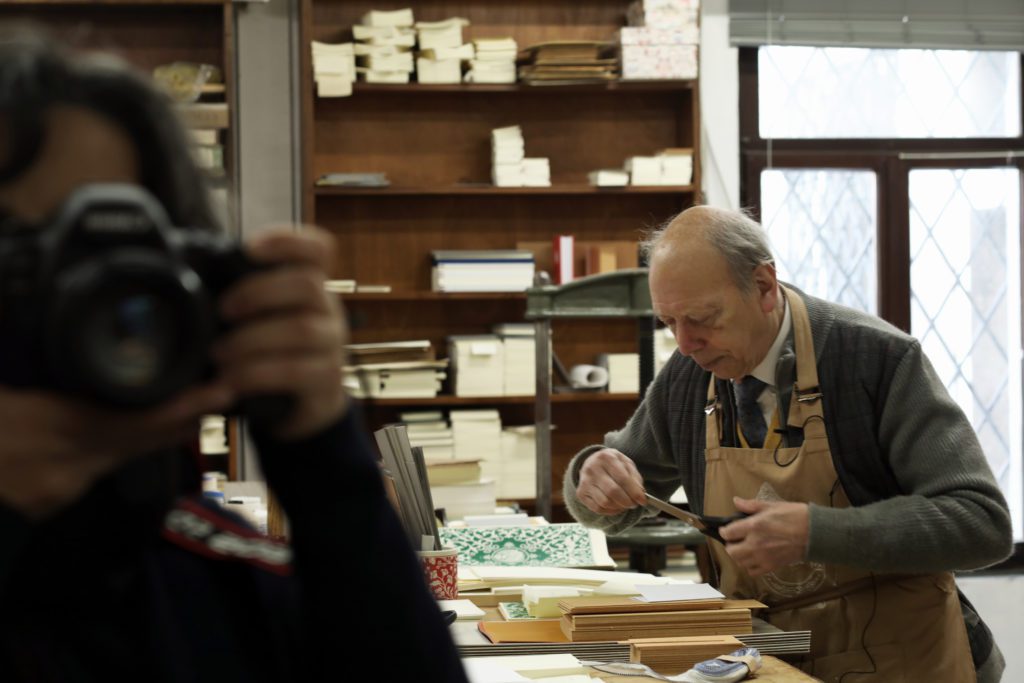 Shubigi Rao's Pulp III will be displayed in the Singapore Pavillion during Singapore Art Week (SAW) 2023, along with the film "Talking Leaves." Ute Meta Bauer will be in charge of curating this exhibit
PULP III: A Short Biography of the Banished Book (Pulp III), by artist Shubigi Rao and curated by Ute Meta Bauer, Founding Director of NTU Centre for Contemporary Art Singapore and Professor, School of Art, Design and Media, Nanyang Technological University (NTU ADM), will be one of the main events of Singapore Art Week (SAW) 2023 after a successful seven-month run at the 59th International Art Exhibition of La Biennale di Venezia.
The third installment of Shubigi Rao's ongoing decade-long project Pulp, which examines the history of book destruction and its effects on the futures of knowledge, will be on display at the ArtScience Museum at Marina Bay Sands from 6th to 24th January 2023. The Singapore Pavilion at Biennale Arte 2022 was commissioned by the National Arts Council of Singapore (NAC). Mr. Edwin Tong, Minister for Culture, Community, and Youth, had officially opened the Singapore Pavilion where it has received over 240,000 visitors in Venice from 21 April to 27 November 2022.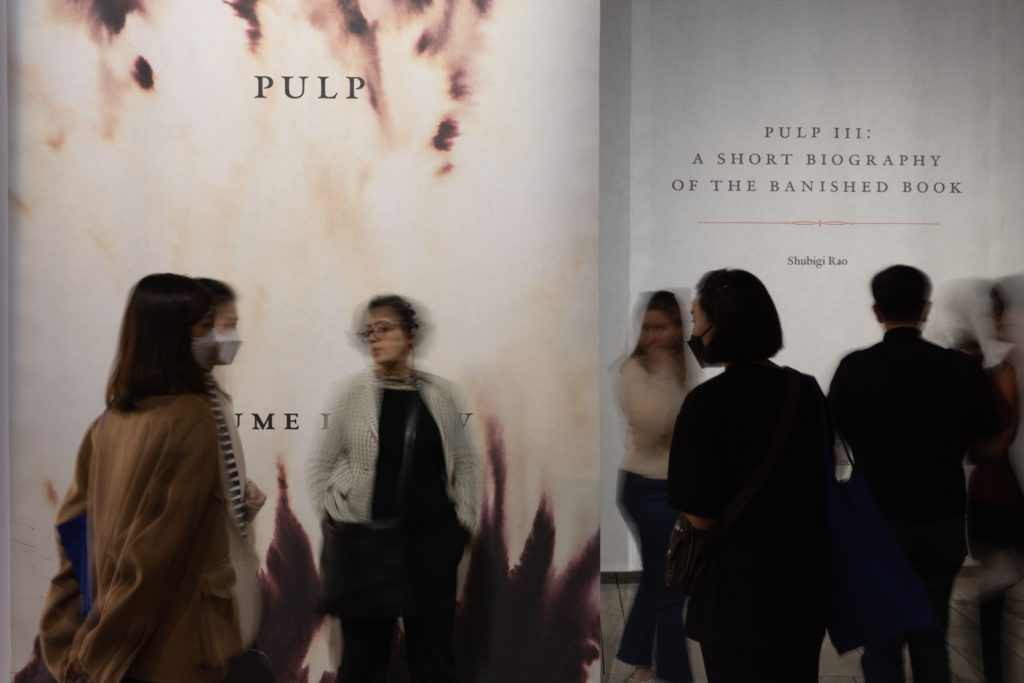 "Singapore's participation in the Biennale Arte has helped to raise our profile as an emerging arts destination in Asia and showcases the depth of our artistic talents. It gives us hope to see Pulp III being embraced throughout its exhibition run by art lovers, critics, and tourists from all over the world. Bringing this performance back to Singapore demonstrates NAC's dedication to making the arts available to Singaporeans and reflects how it unites the larger community through a shared experience. This is also consistent with the upcoming Our SG Arts Plan (2023–2027), as NAC collaborates closely with artists, stakeholders, partners, and the general public to create a connected society and establish Singapore as a unique city supported by a creative economy through the arts. Join us in honoring Shubigi Rao, an artist, and Ute Meta Bauer, a curator, whose works have sparked inclusive, current, and thought-provoking conversations all over the world," according to Mrs. Rosa Daniel, Chief Executive of NAC.
Visitors have the chance to interact with Shubigi Rao's work at the Singapore Pavilion at Marina Bay Sands' ArtScience Museum through daily showings of her film Talking Leaves and a display of her book Pulp III: An Intimate Inventory of the Banished Book, Volume III of V (Pulp Vol. III). Talking Leaves highlights the stories of those leading the charge to preserve books and libraries through five years of filming in various locations, including Venice and Singapore.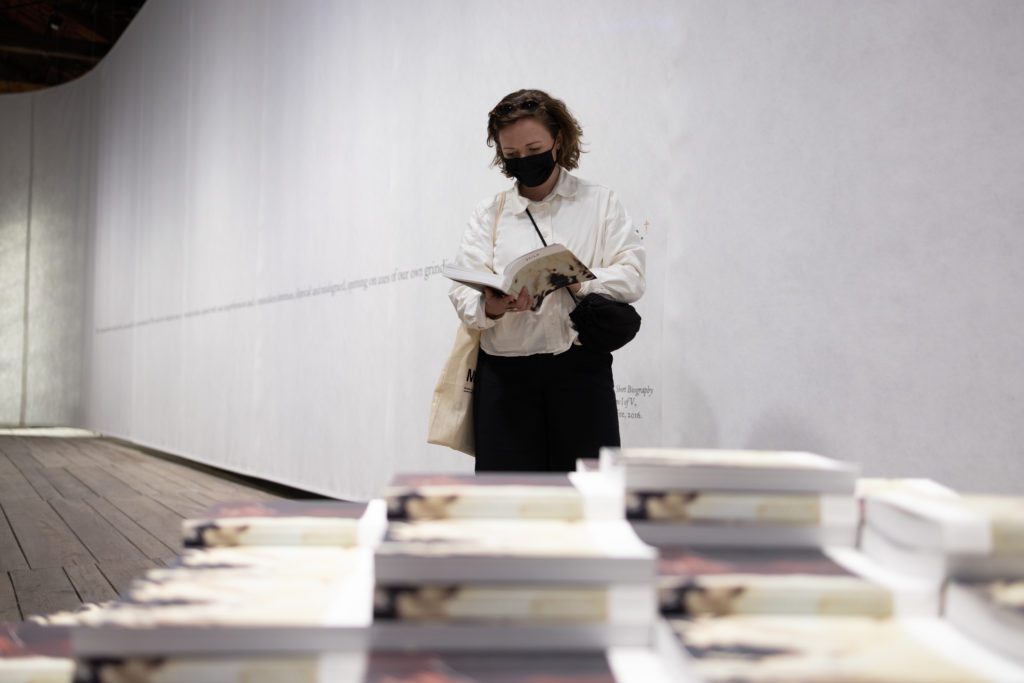 Pulp Vol. III by Shubigi Rao's copies are set up in an abstract studiolo in a way that speaks to the monumentality of its format as a repository for knowledge and a catalyst for transformation. Over the course of the exhibition, as people take copies and distribute them throughout the world, this book installation will change in appearance. Each book, in Shubigi Rao's opinion, serves as a messenger, a time traveler, a symbol of our need for communication, and a call to arms.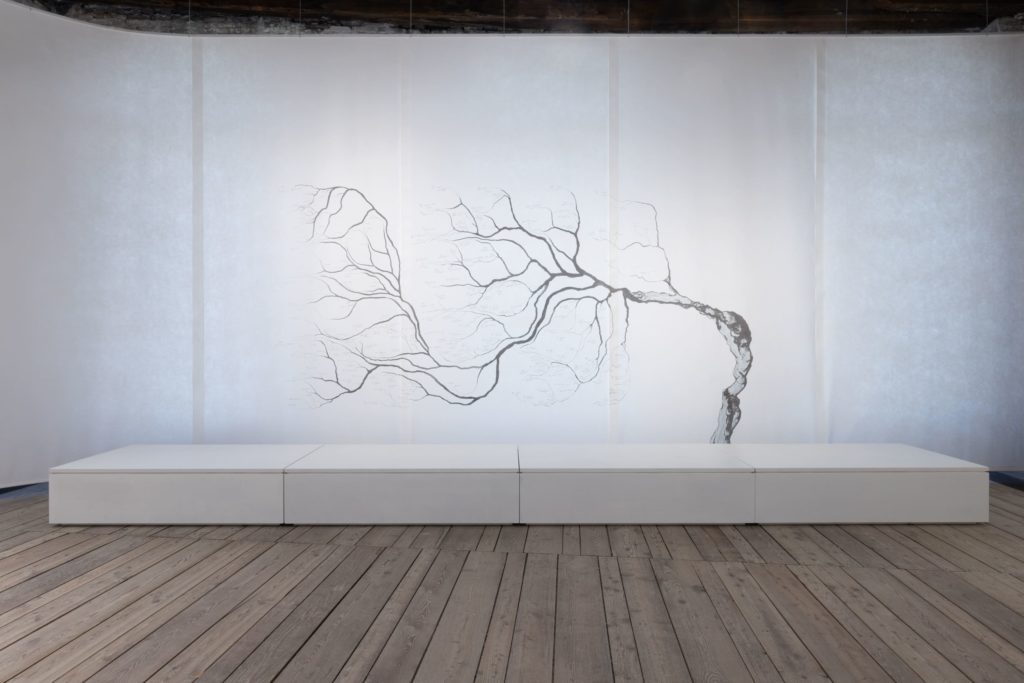 "Being a Brief Guide to the Banished Book," a 2017 piece by Shubigi Rao, is a sizable drawing of a phylogenetic tree that provides a close reading of the broader themes explored throughout her artistic practice and displayed alongside the books. This experience continues online at pulp-iii.com, where readers can explore a number of text and image snippets from Shubigi Rao's Pulp book series.
Talking Leaves will also have a special screening on January 5, 2023 at Capitol Theatre, a historic structure that was one of Singapore's finest theaters in the 1930s and had made a significant contribution to the Malayan film industry. This screening serves as a reminder of Singapore's important contribution to cinematic history.
"It's a privilege for us to be hosting the return presentation of Shubigi Rao's exhibition from the Singapore Pavilion at the Biennale Arte 2022 at ArtScience Museum during SAW 2023. The work here will be presented as a series of film screenings in the museum's cinema, alongside the display of books. Shubigi Rao's practice is amongst the most urgent and critically engaged of any artist in Singapore, and we have greatly enjoyed working with her, and curator, Ute Meta Bauer, on the development of this show", said Honor Harger, Vice-President, ArtScience Museum and Attractions.
For more info about the exhibition in 2023, visit here
The ArtScience Museum will also host several open-to-the-public events." The Making of the Singapore Pavilion" will be presented on January 7, 2023, by artist Shubigi Rao, curator Ute Meta Bauer, associate professor at NTU ADM Laura Miotto, and vice president of attractions Honor Harger of the ArtScience Museum and Attractions. Shubigi Rao will discuss the origins of her movie and book on January 13; on January 17, she will speak about her movie with Kirsten Tan, a filmmaker, and Karen Chan, the executive director of Asia Film Archive.