Singapore and Indonesia have always maintained a tight-knit relationship. In addition to engaging in bilateral political cooperation, a sizeable Indonesian population also resides and works in Singapore, forming a solid community. As 2022 draws to a close, let's take a look back at some of the year's most noteworthy events.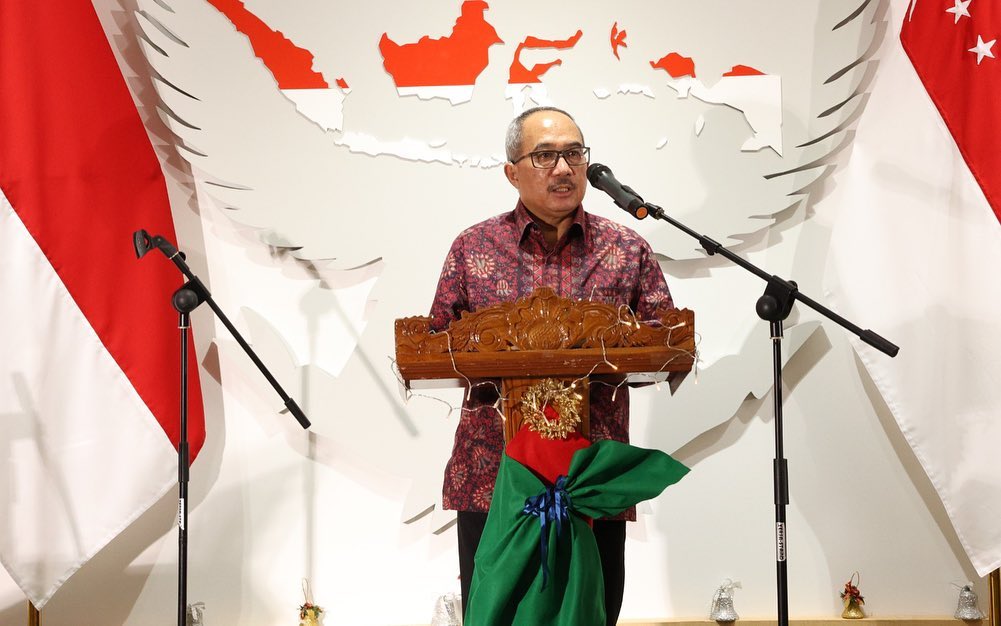 On January 8, 2022, the Masyarakat Kristiani Indonesia di Singapura (MKIS) and Indonesian Embassy in Singapore held a successful Christmas prayer and celebration while adhered to COVID-19 health regulations at the Embassy's building.
"We have watched Indonesian rise from the crisis of the pandemic due to strong bond, a sense of mutual help and concern for one another. rose from the test and pandemic crisis because of the strong bond that we have, a sense of mutual help and concern for one another. Hopefully, with the new year, we will continue to build the optimism, work hard, and contributed as much as we can to our beloved country, Indonesia," Suryo Pratomo, the Indonesian Ambassador, stated.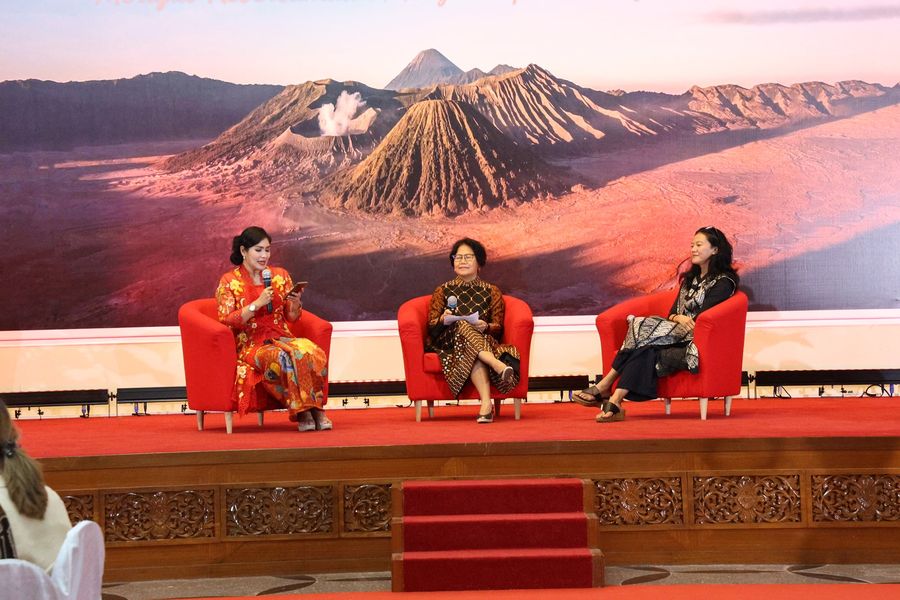 An event commemorating Kartini Day was held on April 22, 2022, by Indonesian Embassy and Bank Indonesia in Singapore, and also DWP KBRI Singapura. In her opening remarks, Mrs. Noeri Widowati, the head of DWP KBRI Singapura, emphasized the significance of commemorating the occasion in order to support Indonesian women in supporting their nation.
The event was preceded by a talk show about modern financial planning and mental health. An Indonesian Modern Kebaya fashion show featuring crafts created by the country's top small and medium-sized enterprises was held after that.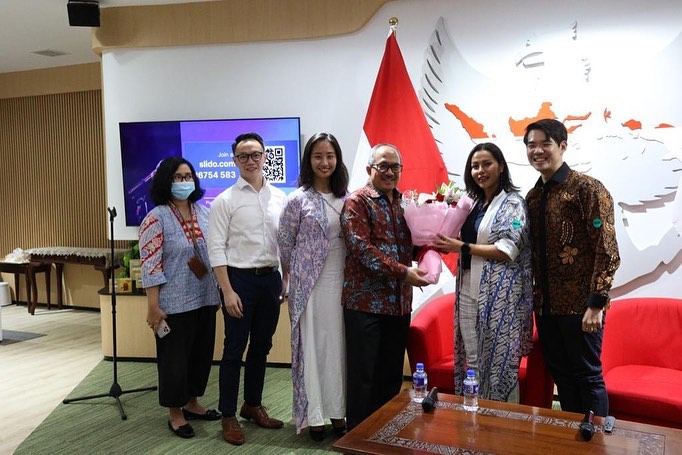 In June, the Indonesian professional diaspora in Singapore, which was a member of a few organizations such as Indotech and IPA, held a motivational discussion with Paulina Purnomowati, a finalist in The Apprentice: One Championship, about self-motivation, entrepreneurship, career, and other topics.
Suryo Pratomo, the Ambassador, stated in his welcoming speech that he hoped the Indonesian professional diaspora would support the "Indonesia Emas 2045" program and contribute to the effort to raise the average education level of people in Indonesia.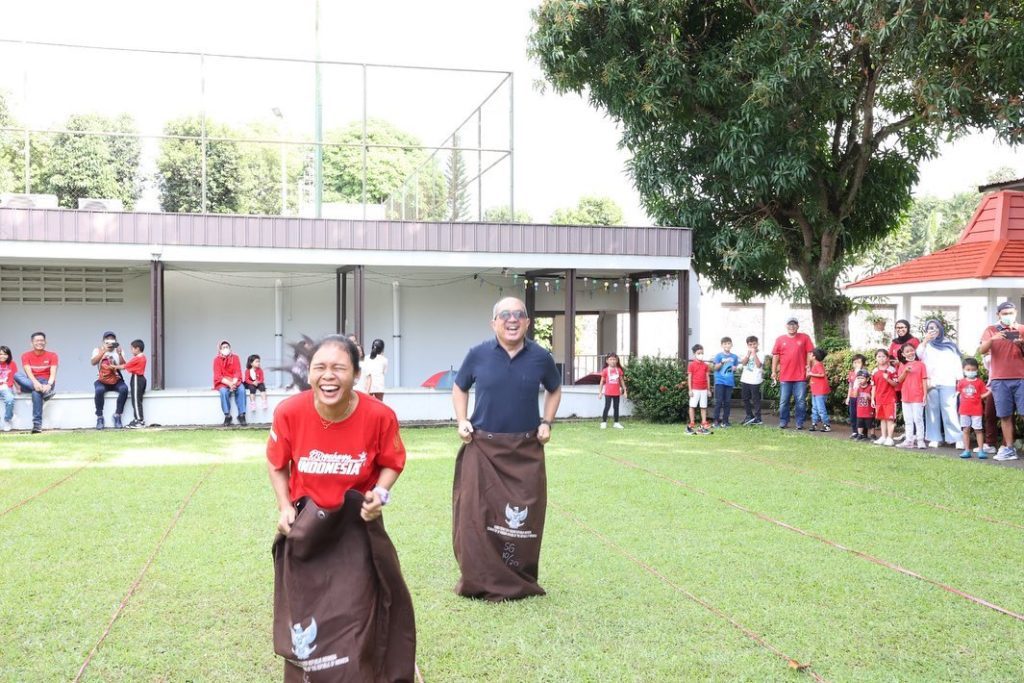 The 77th anniversary of the Indonesian Republic was commemorated in August by KBRI Singapura. Because of the rising number of COVID-19 in Singapore, they organized a number of competitions that were only open to the large family of KBRI Singapura. Despite having a small number of attendees, the event exuded cheer and joy.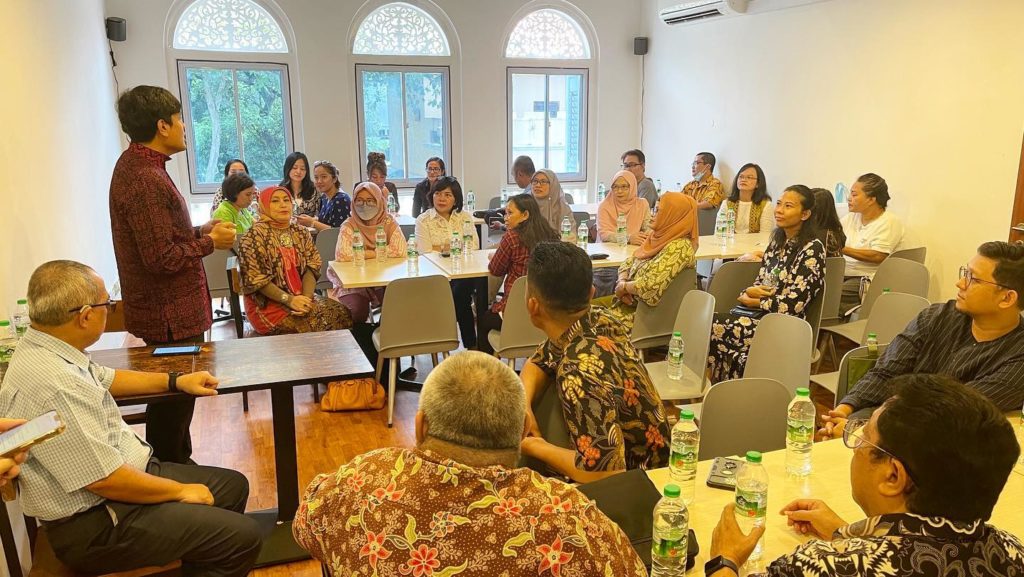 In September, Ambassador Suryo Pratomo organized informal discussions with a variety of organizations in Singapore under the auspices of the Forum for Masyarakat Information and Communication in Singapore (FKMIS).
The ambassador emphasized during the discussion the significance of fostering trust between the Indonesian community in Singapore and the government in order for everyone to be able to contribute to creating a more prosperous Indonesia. On this occasion, the ambassador with the representation of the Indonesian Embassy in Singapore also took note of their recommendations.
The attendees came from a wide range of social groups, including people who work as foreign workers in Indonesia, people who are in school, people who do manual labor, and others.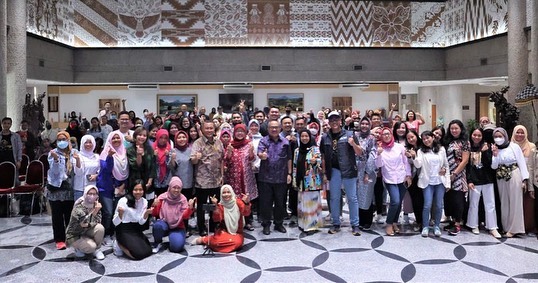 "Glo, Kau Cahaya," a film by former Indonesian immigrant Ani Ema Susanti, was also screened in September at the Indonesian Embassy in Singapore. This film succeeded in making the audience laugh and be moved by the efforts of Gloria, the main character.
In addition to students and teachers from Sekolah Indonesia Singapura, many other Indonesians who were living in Singapore as migrant workers attended this screening. The ambassador, Suryo Pratomo, claimed that Mrs. Ani Ema Susanti could serve as an example for other migrant workers, showing them how they, too, can achieve their goals by learning and developing their skills. A brief discussion with Ani Ema Susanti, Hamka Handaru, the executive producer, and film observer Yustiniani Mouton followed this event.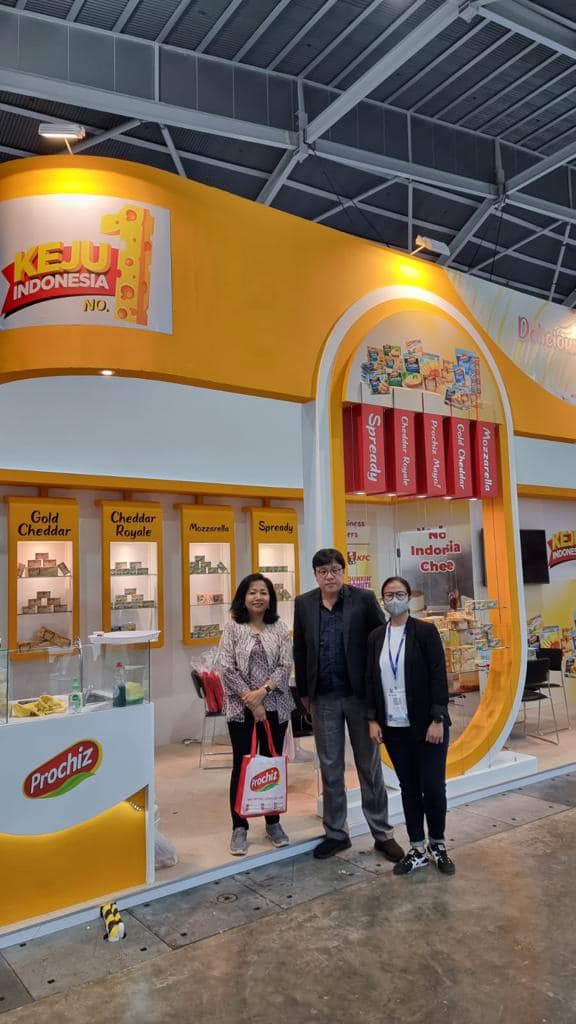 To increase the visibility of Indonesian non-oil and gas products, 13 Indonesian companies participated in the Food and Hotel Asia (FHA) HoReCa event at the Singapore Expo on October 22-25, 2022. Different than last year, this year's FHA HoReCa was a business-to-business (B2B) kind of showcase of suplemental products for the food industries.
The companies that participated in the showcase were CV Karya Inovasi Purnama, PT Arindo Cipta Perkasa, PT Bukit Perak, PT Formosa Ingredient Factory Tbk, PT Indo Porcelain, PT Mulia Boga Raya Tbk, PT Aneka Citra Refrindo, PT Ares Kusuma Raya, PT Japan Pack Indonesia, PT Sinar Cahaya Cemerlang, PT Surveindo Kreasi Nusantara-Nicole Creations, and Bank Indonesia – Singapore. The participants of the showcase told the Indonesian Embassy in SIngapore that they have met new business partners through this event. This event also showcased their work ethics in order to raise the Indonesian export in non oil and gas sector.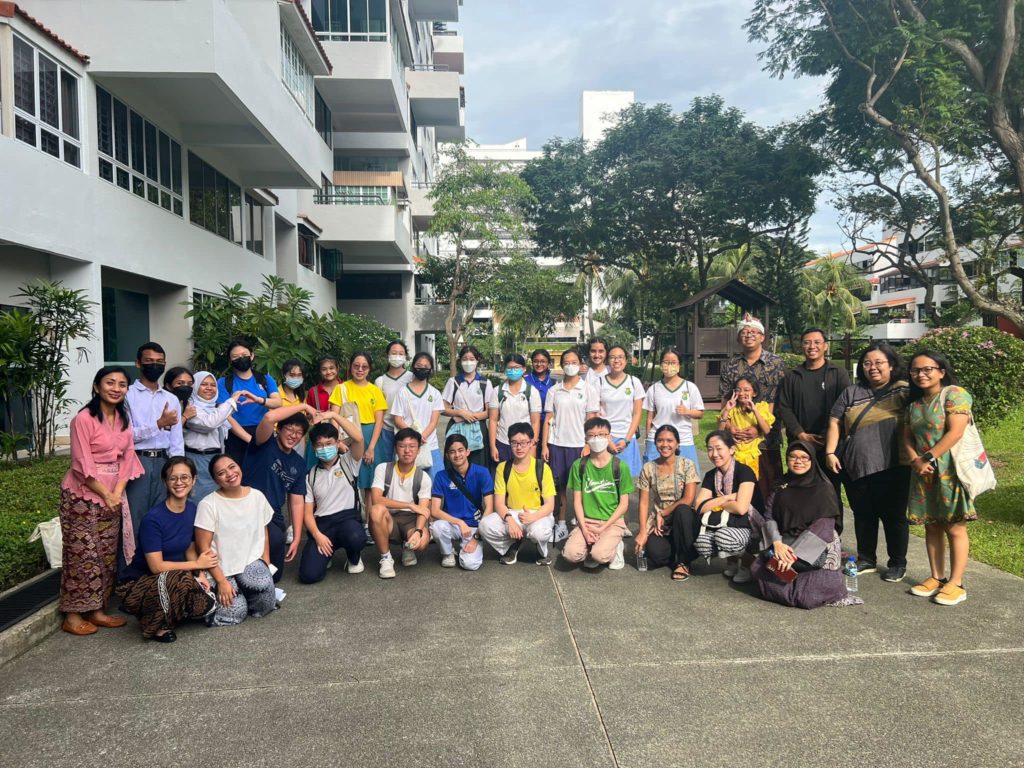 20 students from Singapore's public schools arrived at Sekolah Indonesia Singapura (SIS) on November 15, 2022, as part of Journey Learning 2022. As part of the Ministry of Education Singapore's Journey Learning 2022 program, students who took Bahasa Indonesia classes also learned about the country's arts, culture, educational system, and social customs.
These students also took part in Saman dance performances, competed in a number of traditional Indonesian sporting events, and paid a visit to the attache of Indonesian Embassy in Singapore's residence.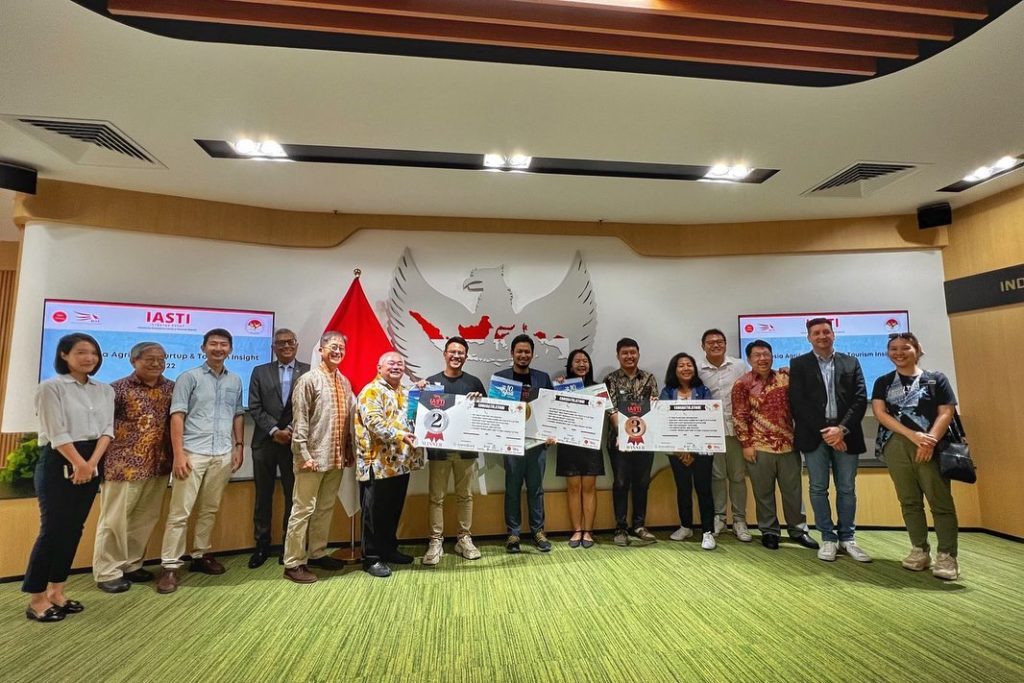 The Indonesian Embassy's building hosted the Indonesia Agrifood Startup and Tourism Insight (IASTI) final on November 26, 2022, and the ambassador spoke there as well. Nine startups from various Indonesian cities took part in the pitch competition.
In his speech, the ambassador encouraged startup founders to remain optimistic and to use the opportunity to gain experience and meet potential investors. Even though many companies have recently reduced their workforce in many countries, according to Google, Bain & Company, and Temasek, investment in the digital sector in Southeast Asia, particularly Indonesia, has remained positive.
Spiralife, Tanam Sehat, and Raja Teknik were the three startups winners of the competition based on the jury's scoring. During the event, the Memorandum of Understanding between BISA, Satu Tampa dari Manado, and Bali Investment Club was signed.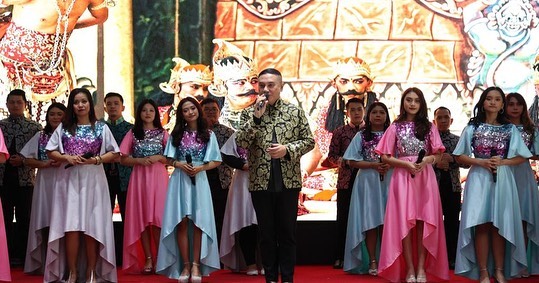 Last but not least, the Indonesian Embassy of Singapore, Bank Indonesia in Singapore, and Dolanesia hosted the "Live Performance: Harmony of Indonesia" event on December 3rd. Rio Silaen with the Voice of Indonesia performed a medley of Indonesian songs in front of the Ambassador, Suryo Prathomo, and Indonesian people in Singapore. This event also featured a storytelling session about the inspiring tale of Bromo Mountain by Joong Kon Yu and a discussion about top tourism destinations in Indonesia with many Indonesian friends in Singapore.
We all hope that Singapore and Indonesia's relationship will continue to thrive in the coming years. We look forward to seeing you again in the upcoming recap.