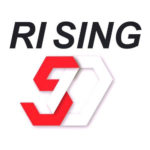 This year Indonesia and Singapore mark 50 years of bilateral ties. This also coincides with ASEAN's 50th anniversary. On the eve of the twin celebrations, IndoConnect Editor-in-Chief Nomita Dhar asks Indonesian ambassador HE Ngurah Swajaya, to share his thoughts on this momentous year and the recent milestones already achieved by both nations
ND: 2017 is a landmark year for Singapore and Indonesia. What plans do you have in mind to mark this occasion?
NS: We certainly have many reasons to celebrate the progress and achievements made over the past 50 years. We should also use this momentum to bring the co-operation to a higher plane and to look at the next 50 years – to expand, deepen and broaden our relationship.
This will benefit both sides as well as the region within the context of ASEAN because this is also the 50th anniversary of ASEAN – the organisation founded by Indonesia and Singapore to bring together all the countries in South East Asia.
ND: Share with us the details of Indonesia's economic growth in 2016
NS: We have accomplished much and are performing surprisingly well, despite the fact that the global economic situation is not very encouraging. We saw an upward trend in bilateral relations, especially in the area of foreign direct investment (FDI). While FDI in many different countries or regions are growing moderately, not growing or are suffering from negative growth, we experienced a 44 per cent jump in the first nine months of 2016 alone (compared to the same period in 2015). That really shows the potential for opportunities is still there.
ND: What were the areas that witnessed this growth?
NS: They were mainly in infrastructure development, energy, communications and transportation.
ND: Can you provide further insights on the Leaders' Retreat last year in Semarang?
NS: We are very happy that all the preparatory work we did finally ended up being used at that meeting. This time the Retreat was not only about keeping track of what we are going to do next. President Joko Widodo and Prime Minister Lee Hsien Loong also had the opportunity to jointly launch an iconic project in Indonesia – the Kendal Industrial Park located in Central Java. They even managed to visit one of the Singaporean companies in operation there. Because of its strategic location and the availability of a large pool of workers, we are very optimistic that Kendal will bring in more investments into Indonesia. It can be a production base for the sizeable ASEAN market – a growing consumer populace of over 600 million people. The two leaders build on their good personal rapport and we discussed many initiatives that we are already starting to implement.
Another outcome of the Retreat is the launch of the Indonesia-Singapore Business Council. We hope to announce the launch sometime in February. It will provide a platform for business people to meet twice a year, providing a framework for them to interact on a more professional and effective manner, and promote better understanding. Some areas that will be discussed include how the Indonesian government is contemplating deregulating the property market (to a certain extent) to allow foreigners to buy real estate.
ND: Indonesia has great hopes for its maritime sector. How is it performing presently?
NS: The government has implemented plans as well as completed many maritime projects. For example, the building of new ports, liberalization for rules related to maritime tourism, the launching of the RIAU International Cruising Highway etc. President Widodo has also ensured enforcement has been effective in standardizing fuel costs throughout Indonesia. This will contribute greatly towards encouraging growth of the transportation system.
We are also expanding the fishery industry through enhanced connectivity, more transportation routes and working with companies everywhere. One of them, from Singapore, is partnering with an Indonesian company; the latter taking the fishermen's catch and the Singapore company then repacking and readying it for export. This is in Jakarta and we are seeking to expand such tie-ups in other provinces for the fishery sector.
At the Leaders' Retreat there was also an agreement to facilitate international cruise ships that call at Singapore to travel on to main Indonesian ports such as Medan, Semarang and Bali and vice versa. We have concluded programmes for joint promotions to destinations in both countries working with the Singapore Tourism Board so travelers can be offered choices for both countries.
ND: For cultural events what can we expect this year to celebrate 50 years of bilateral ties?
NS: We will be fielding a big cultural delegation for the Chingay Parade. Indonesia is going to be one of the biggest, if not the biggest participants this year. About 300 performers from different parts of Indonesia. It will be a tremendous cultural showcase and we are very excited about it.
ND. How about events or activities for the large Indonesia diaspora here in this special year?
We are finalizing the programme now but they can look forward to participating not only in cultural activities but also those related to educational, culinary and social activities to promote more people-to-people interaction.
ND: Will there be any initiatives launched between Indonesia and Singapore for this significant occasion?
NS: We will be organising the Investment Forum in July 2017 with the participation of many provincial governments. There will be great potential for opportunities for the business community here.
ND: What is your final message to stakeholders of both sides who will participate in these upcoming programmes this year?
NS: We need to develop a new paradigm on how we are going to move forward together. The work we are facing in the region will not be the same in terms of challenges or opportunities as compared to what we have achieved or have passed through in the past five decades.
One important instance is the utilisation of the digital economy and the development of the dynamic young generation, who are different perhaps from the young generation 10, 20 or 30 years ago. We will include the young generation from our different provinces, because it is very important to do so.
With the new paradigm, we also hope both countries can continue to prosper together, contribute to the region's and world's business communities. If we are able to prosper then this will benefit the people.