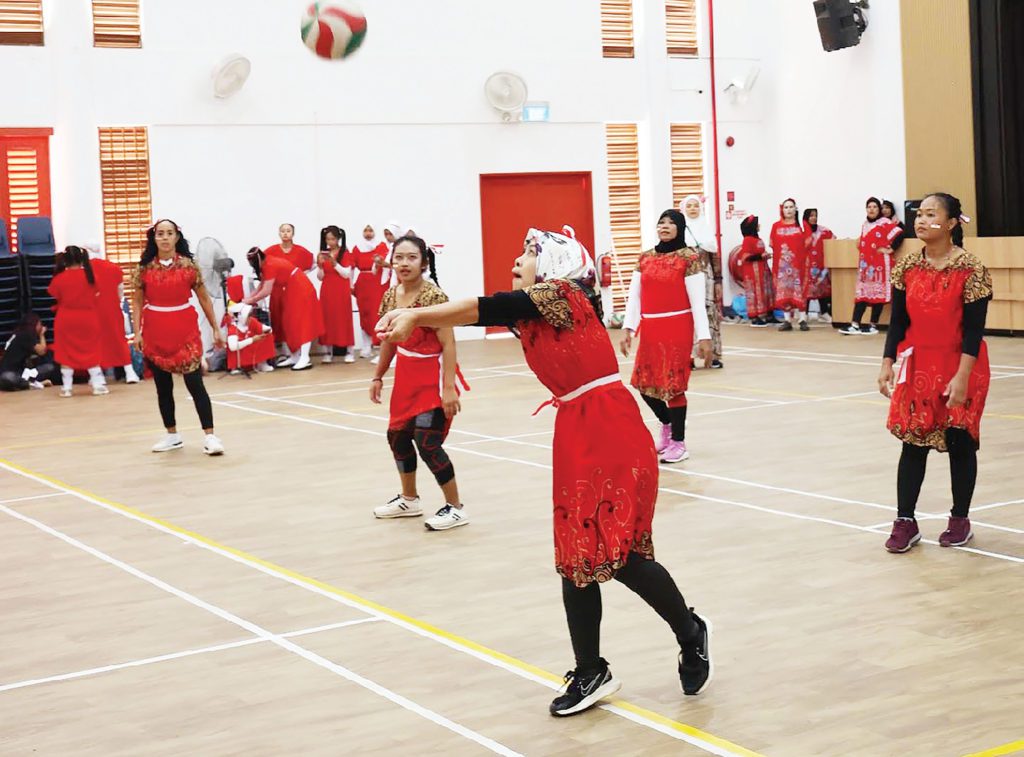 Unity, Culture, and Sportsmanship Take Center Stage in Indonesia's 78th Independence Day Celebrations in Singapore.
THE Indonesian Embassy in Singapore is set to mark Indonesia's 78th Anniversary of its Independence Day with a cascade of engaging activities that emphasize unity, culture, and sportsmanship. The festivities kicked off with a spirited badminton tournament featuring men's doubles and mixed doubles categories, drawing around 150 participants from diverse backgrounds, who showcased their talents and enthusiasm for the sport. The event took place at the Singapore Indonesia School, creating an atmosphere of excitement and camaraderie among the Indonesian community residing in Singapore.
In addition to the badminton tournament, auditions for the "Pesta Rakyat HUT RI," a People's Party for Indonesian Independence Day, were set to take place on 6th August, providing a platform for talented performers to contribute to the vibrant celebration. A Funbike and traditional games competition on 22nd July offered a unique opportunity for participants to engage in physical activities while celebrating Indonesia's rich cultural heritage. A volleyball tournament was scheduled for 30th July aims to foster community spirit through friendly competition.
The pinnacle of the celebrations will be the solemn flag-raising ceremony on 17th August, symbolizing the resilience and unity of the Indonesian people. A vibrant People's Party and Bazaar on 20th August will immerse attendees in Indonesian culture through cultural performances, traditional food stalls, and a lively marketplace. The festivities will conclude with a Diplomatic Reception on 24th August, bringing together diplomats, officials, and members of the Indonesian community to reinforce diplomatic bonds and commemorate shared values. These diverse events collectively aim to unite the Indonesian community in Singapore and amplify the spirit of patriotism on Indonesia's 78th Independence Day.