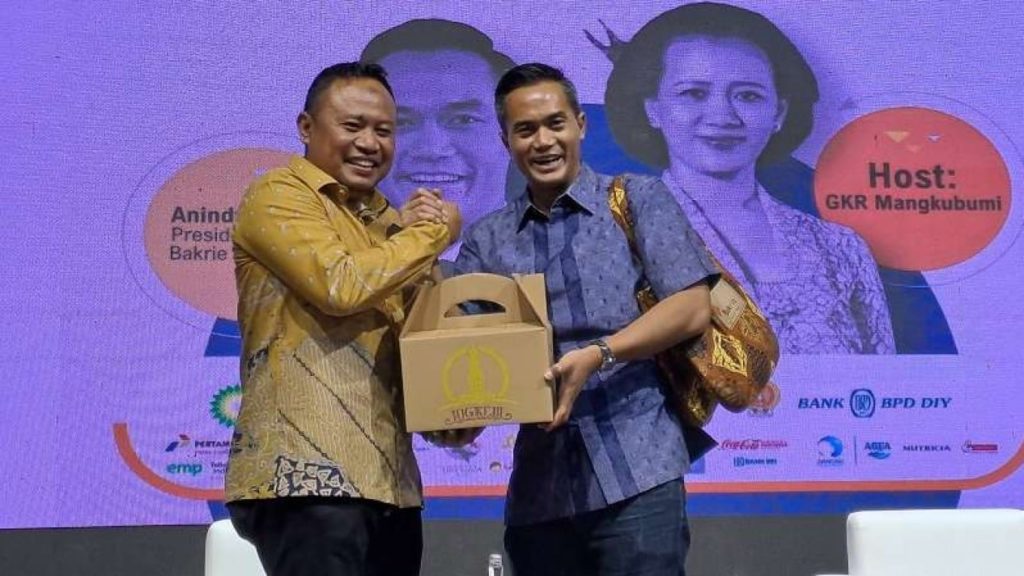 Chairman of the Advisory Board of the Indonesian Chamber of Commerce and Industry (Kadin), Anindya Novyan Bakrie, shared tips for MSME actors to survive and upgrade. This was conveyed at the Jambore Kewirausahaan Sosial event at the Sleman Regional Government Complex, on 26th November 2022
IN the event, Anindya Bakrie was the main speaker of the General Stadium-themed 'Upgrading Small Scale Enterprise'. Meanwhile, the moderator of the discussion was the eldest daughter of Sultan HB X, GKR Mangkubumi.
Anindya Bakrie said that MSME players in Indonesia have a high sense of pride. It is because MSMEs have a major contribution to the country's economy.
According to a report by VIVA.co.id: "MSMEs must be proud because MSMEs are considered micro, medium, and small businesses, but contribute 61 percent of national GDP and 14 percent of exports," Anindya Bakrie remarked.
According to Anindya Bakrie, MSMEs can absorb 97 percent of the total labor and provide 99 percent of the total job field.
"MSMEs are also able to absorb up to 97 percent of the total workforce and provide up to 99 percent of total job field. As well as contributing 58 percent of total investment," Anindya Bakrie stated.
Not only that, but Anindya Bakrie also provided tips for MSMEs to survive and advance. He asked MSME players to be confident. This self-confidence is the first step in building a big company.
For the full report you can visit here.