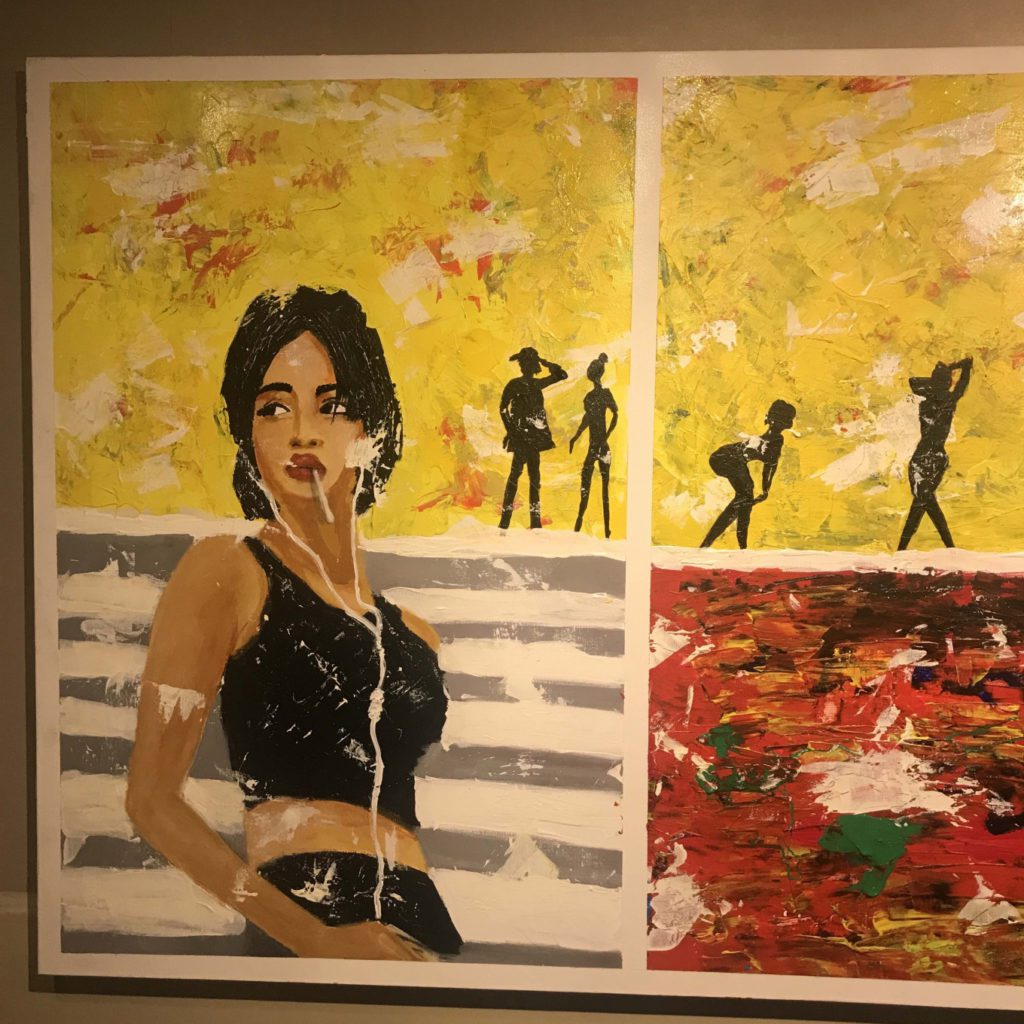 Indonesian contemporary artists scrutinize the country's present and future through their work in the Fragmenting Today, Reshaping Tomorrow exhibition
THE monkeys converge in a concentric circle, reminiscent of the stupas that make up Borobudur temple. Titled Monkeykineko, the art piece by the Wanara Studio art graphic design studio shows that the primates and their gestures—whether beckoning or waving, depending on one's perception—take a page out of the Maneki-neko, the Japanese cat figurine symbolizing luck.
While the installation art's name owes something to felines, the resemblance of their slate gray colors to the volcanic stone used to make Borobudur temple leaves little doubt about their inspiration.
As reported by The Jakarta Post: "Resembling stone stupas, 40 small figures are arranged around a QR code. Through this QR code, visitors may discover a gigantic Maneki-neko in the form of augmented reality [AR]," said Wanara of Monkeykineko.
However, the Maneki-neko's frivolous, lighthearted touch belies its take on COVID-19 and the pandemic's toll on our physical, emotional and mental well-being.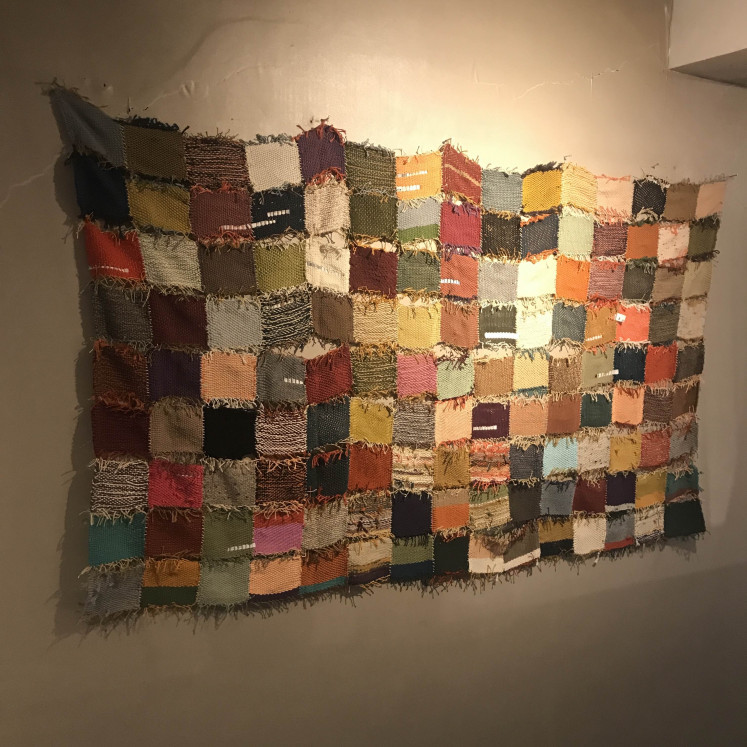 "One of the impacts of social distancing and staying at home since the [COVID-19] pandemic is the limited interaction among human beings," said Wanara Studio. "This evokes a different type of interaction, which is the interaction between human beings and non-humans, such as with plants or pets at home."
An artistic rethink
Monkeykineko is one of the dozens of works highlighted in the 12th edition of the Indonesian Contemporary Art and Design Exhibition at the Grand Kemang Hotel in South Jakarta's Kemang district.
Themed Fragmenting Yesterday, Reshaping Tomorrow, the event features the work of over 50 Indonesian artists. They include fixtures like the mechanized installations of Heri Dono, Titarubi's glittering insights into Indonesian history, collaborations between the French Cultural Institute (IFI) and Erasmus Huis with Indonesian artists, and up-and-coming movers in Indonesian arts.
Fragmenting Yesterday, Reshaping Tomorrow "aims to understand how our society evolves while tracing the blurred lines between what belongs to our past and future," noted curators Amanda Ariawan and Prananda L. Malasan. While the art might be inspired by themes ranging from Indonesian history to social media, COVID-19 still cast its shadow over the exhibition.
"The past three years [of the COVID-19 pandemic] have allowed deeper reflections on various events and how our world will take shape going forward."
Contemporary artist Sarita Ibnoe captured this sensibility with her weaving triptych Conscious Being, Unaccustomed and Daily Weaving: Pandemic. The Middlesex University alumnus in the illustration uses her weaving abilities to portray lockdowns and social distancing akin to a caterpillar cocooning into a butterfly, not least in her work Daily Weaving: Pandemic.
For the full report you can visit here.