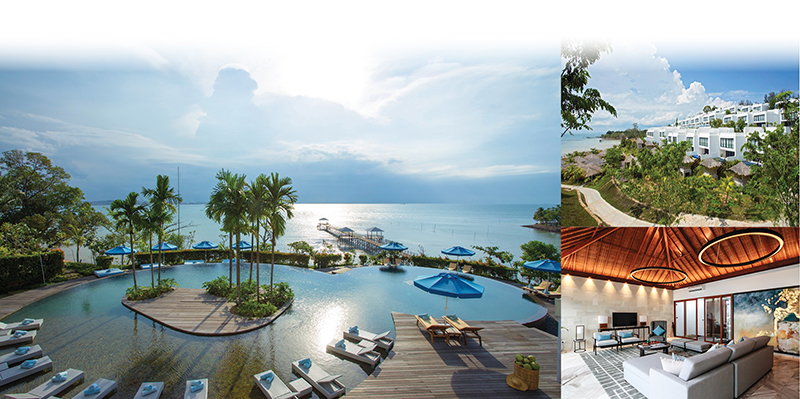 Go South – Batam
CRUISE & STAY IN STYLE
Aqua Voyage offers one of the plushest charters to explore Batam and visit its sister resort at Nongsa to stay at the villas of Montigo Resorts
If you are motivated by the RICH story of sailing all the way to the Riau Archipelago on a boat complete with a captain and personal butlers, you could charter a luxury yacht from Aqua Voyage (aquavoyage.com) for a short cruise to the scenic beach district of Nongsa in Batam.
You will drop anchor at Nongsa and come ashore to soak up the atmosphere. Lunch and dinner is served at the island's famed Montigo Resorts before returning to the yacht to end the day rocking gently just offshore.
However, if you are a boat owner and decide to pilot it and drop anchor off Nongsa on your own, it is highly recommended that you spend a night or two at Montigo Resorts. This tropical haven of 88 modern villas boasts exciting activities such as bike and vintage car tours, paintball and yoga, refreshing spa treatments and sumptuous dining options.
For more information on Montigo Resorts, Nongsa, visit: www.montigoresorts.com/nongsa/