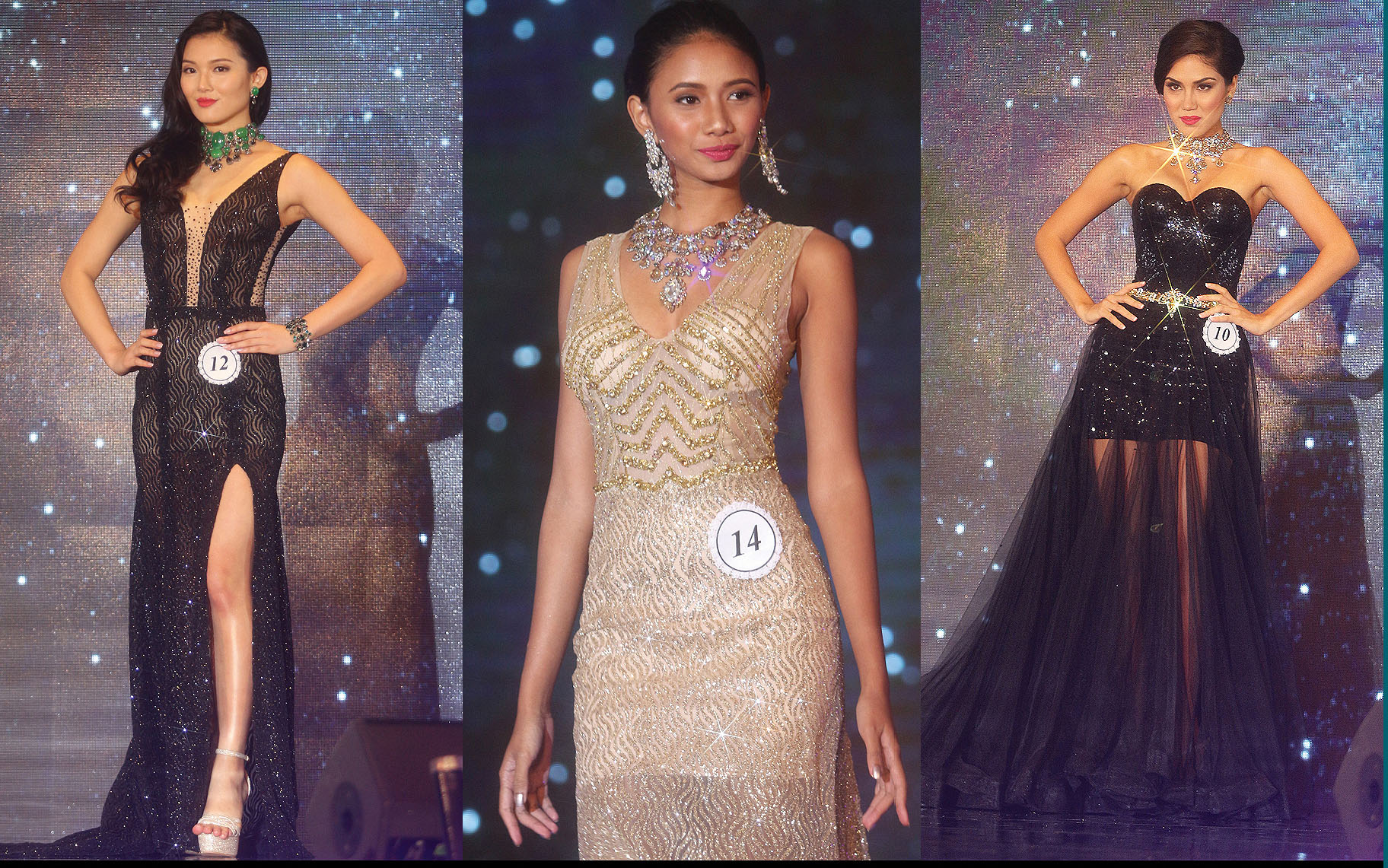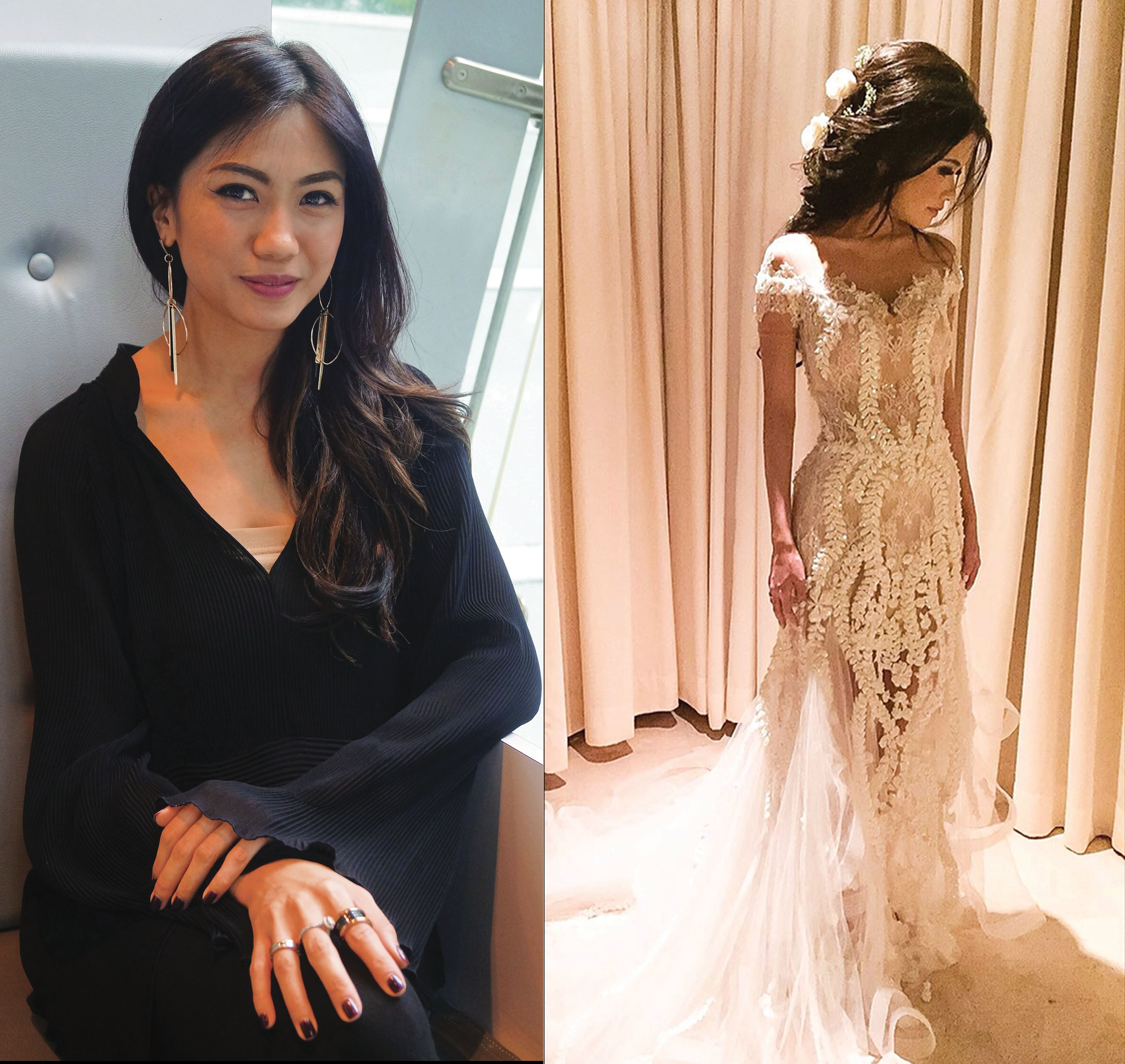 Karla Jasmina – It's All in the Details
The organisers of this year's Miss Universe Singapore picked the talented Karla Jasmina from Surabaya to design the stunning evening gowns for the finals
Karla Jasmina is 33. She was born and bred in Surabaya, married to Hoky Jayanata and they have two sons age 9 and 6. But she looks so much younger than her biological age and that despite a busy work schedule that sees her shuttling between Singapore and Surabaya at least once or twice a month to work with her Singapore clients. They love her formal wear haute couture designs. It was during one of those visits IndoConnect managed to pin her down to an interview at the fashionable Lady M Confections outlet during Singapore's own Fashion Week.
Karla Jasmina achieved an incredible feat for Singapore's Miss Universe final when she was chosen to design 16 formal evening gowns for the finalists (as well as one more for the winner) and she did it all in the space of two weeks! The rush and crazy hours paid off as her work was enthusiastically received by the organisers, judges and an international audience as the show was streamed live all over the world.
She said this was despite presenting a rather slim portfolio of work to the organisers but it was enough to convince them Karla could do the job. In 2013 she had partnered with another designer to produce the dress for the Indonesian finalist of Miss Universe in Spain but she considers the Miss Universe Singapore as her first big commercial break, "I am really proud and happy to be chosen as the official evening dress designer in Miss Universe Singapore. It meant a lot to me but I know that I still need to grow and learn."
Growing up she was always interested in fashion design but took a practical approach for her tertiary education majoring in Interior Design. She shared, "I always had a passion for fashion and drawing since I was seven years old. I liked to change the clothes of my Barbie dolls and replace them with my own dresses that I sewed from unused bits of clothing, sometimes even from tissues or newspapers." She smiled at the memory and continued, "But it was not my first choice when I was thinking about a career. So my major was interior design. After I finished college and married, then I decided to study fashion design, pattern making and sewing at the Arva School of Fashion, Surabaya."
She related how after taking that decision her family and friends greatly helped and supported her in her fashion endeavours but it was also obvious that they liked what she created as she pointed out that, "My friends from the same fashion school were my first buyers!"
So what inspires her to do it as a profession? Was she inspired by famous designers? She readily reveals that, "I really adore Alexander Mcqueen and Zuhair Murad. From Indonesia I love Biyan and Tex Saverio. But I actually don't have anyone in particular who had inspired me to be a designer. What I really like to do is to make women feel beautiful and confident through fashion. I love to make them feel unique in their own way."
Those reasons and motivation translate into a Karla Jasmina creation that she describes as follows, "The fashion is elegant, sexy, body wrapping dress type, light, and I am in love with detailing; for example, embroidery and beading."
Apart from her haute couture commissions, Karla now has her own new line of fashion called 'Bianca' (meaning white in Italian). "This will be my line for Karla Jasmina Brides series – bridal gowns that are light, simple, sexy yet still full of detailing such as hand-crafted embroidery, beadings and I try to involve some fabric painting in my creations!"
Miss Universe Experience
We also asked her to relate to us how it was "behind the scenes" during Miss Universe Singapore and how does one get picked to be a designer in an international pageant! "It all started when I was first approached by Baroqco Jewelry, (based in the Netherlands) the official jewelry sponsors for Miss Universe Singapore. They asked me to send my portfolio and some designs to the organisers. Then two weeks before the pageant I received an email that said I can join the team. It got super exciting after that (she laughs). To work in such a limited time really pushed my ability to the max. I had to design not only to the finalist's measurements but I had only three days for alterations to be made for the 16 dresses. To see the finalist walk the ramp and feel so confident in my dresses, I felt that was the highest achievement for me on that day. I don't think I had any low points throughout the pageant. Everything was a big and valuable experience!"
Karla now has to create two more dresses for the world finals in January 2107 in Manila. Before she left we could not resist asking her if she had any fashion advice for Singaporean ladies and if she could comment on the difference between the Singapore and Indonesian fashion scenes? She replied, "Of course, there are surely differences between Singapore and Indonesia. The ladies here usually love simple cutting with small details and monochrome colour. Meanwhile, Indonesian women love to wear many colours and big details. My suggestion to Singaporeans is to try add some details in the dress – it will make the dresses stand out more!"