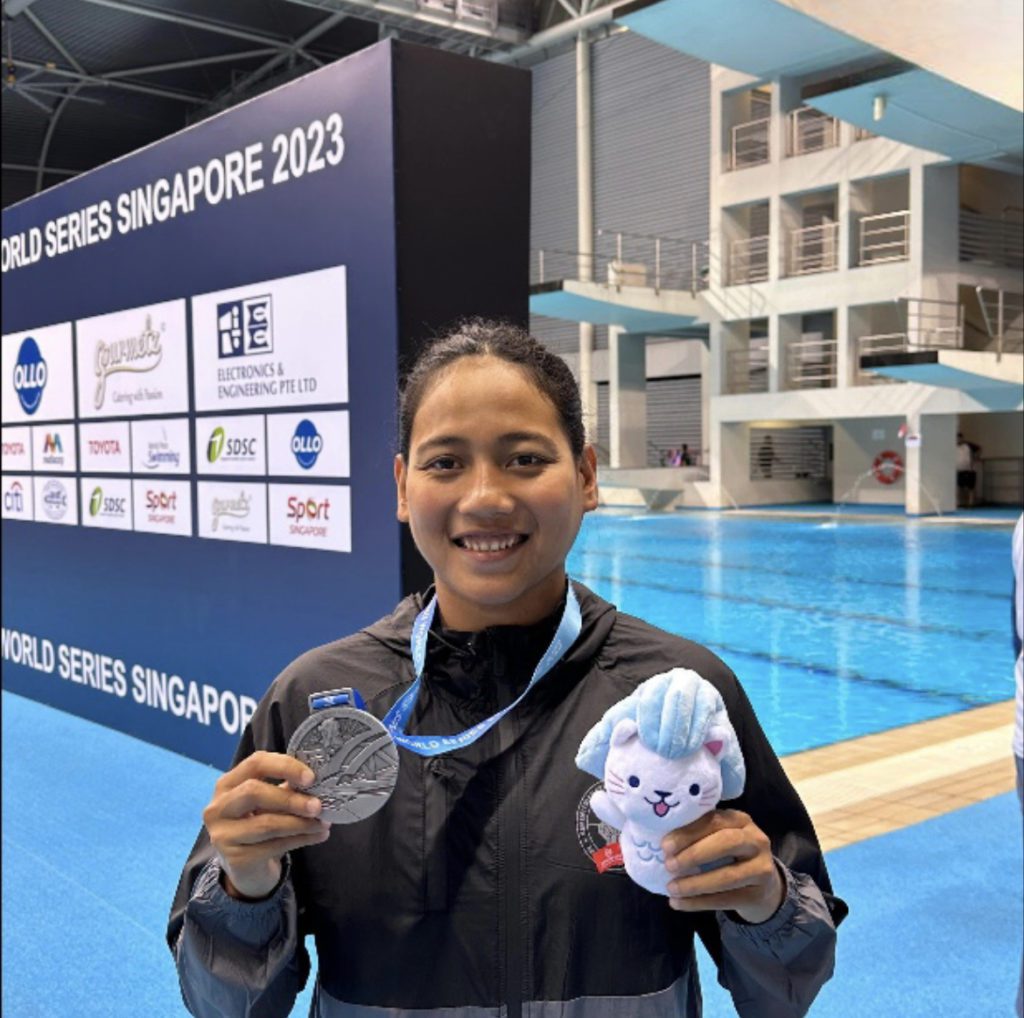 Indonesian para swimmer Syuci Indriani has won a silver medal for the women's 100-meter butterfly event at the Citi Para Swimming World Series Singapore 2023. The competition was held at the OCBC Aquatic Centre in Singapore
In the last stretch Syuci was competing against two athletes from Hong Kong, Yui Lam Chan and Ho Ying Cheung, putting up a strong fight to secure the second position for the silver medal which was awarded to her at the closing ceremony on 1st May 2023.
Syuci's achievement is a testament to her hard work, dedication, and talent. As a disabled athlete, she has overcome various challenges to reach this level of success. Her victory also highlights the importance of para-sports and the need to provide equal opportunities to athletes with disabilities.
The Citi Para Swimming World Series is a major international para-swimming event featuring top athletes from nearly 100 countries worldwide. The sport is open to male and female athletes in all eligible impairment groups and offers various competitions, including the Paralympic Games, World Championships, Regional Championships, and the World Series, which provide greater classification opportunities and top-level competition for athletes. Syuci's win at this event is a significant milestone in her career and a moment of pride for Indonesia.
We congratulate Syuci Indriani on her remarkable achievement and wish her continued success in her future endeavors.
To see video the moment of great pride and accomplishment, visit this link.