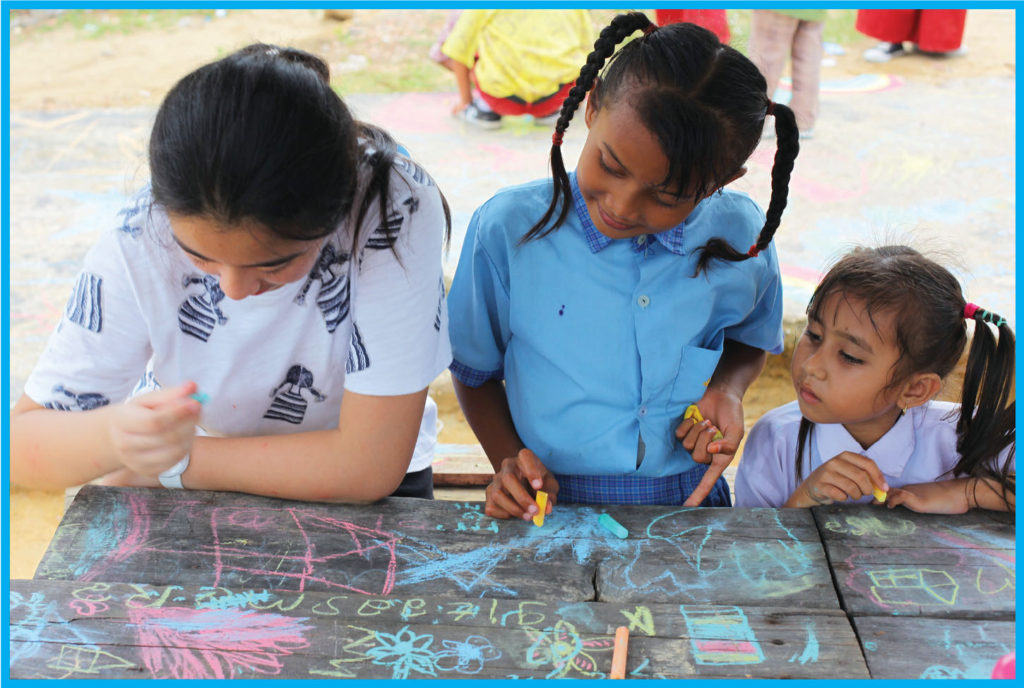 (Above): Telunas 1 project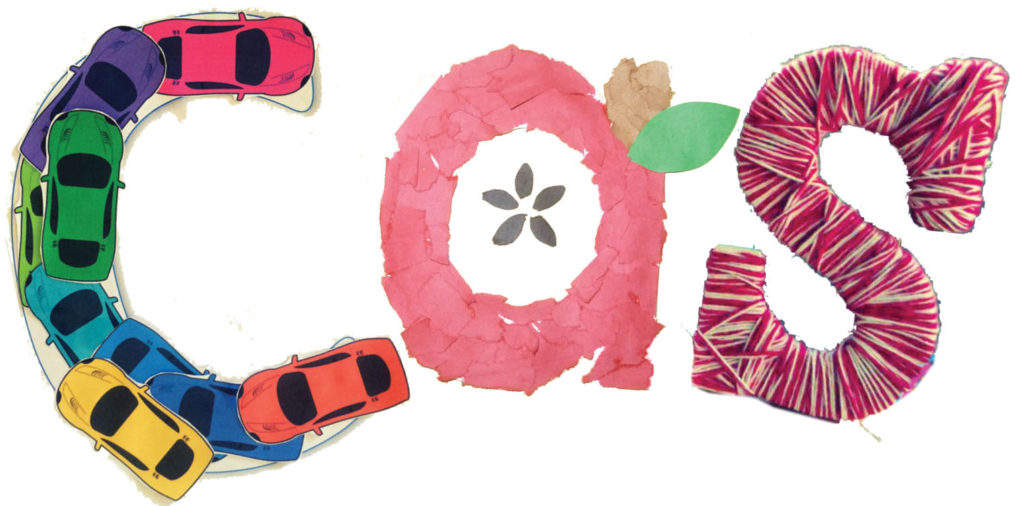 At ISS International School, community service projects are part of the 'Creativity, Action, Service' (CAS) requirement in the International Baccalaureate (IB) programme. The underlying philosophy is that education should extend beyond the intellectual to include the development of socially responsible attitudes as well as thoughtful and appropriate actions.
In addition to the 'Rainbow Chair-ity' project (see story below), a number of other community organisations have benefitted from the school's CAS projects. ISS International School students have built a basketball court for an orphanage in Indonesia, constructed boats for children to go to school in the Philippines and taught drama skills to children in Cambodia. They have also provided tuition for domestic workers and worked with animal welfare groups locally. Students have also performed for elderly and ill patients at various local hospitals, to bring joy and laughter, thus combining both the creativity and service aspects of CAS. Starting with supporting local causes, students have taken their CAS commitments global and have participated in projects where they can demonstrate how young people can make a difference and help address
world concerns.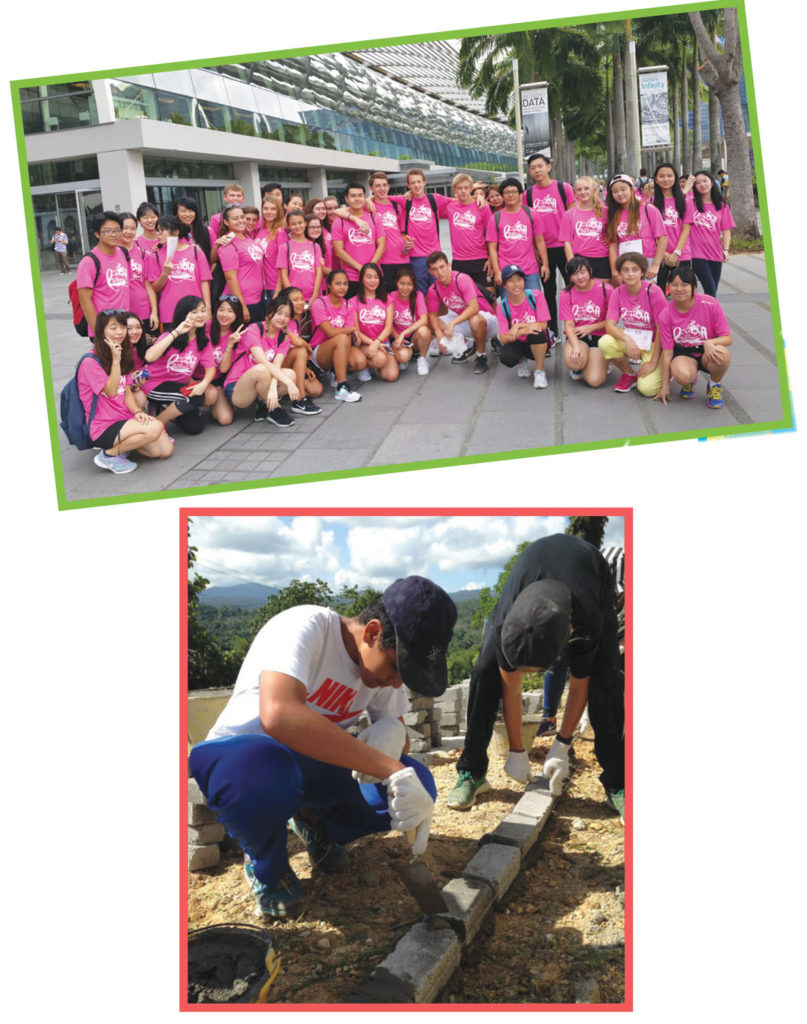 From a young age, at elementary school, students are already immersed in a wide variety of meaningful projects designed to help them meet their IB learning objectives, while developing their social and civic conscience. By high school, their personal and interpersonal growth through service learning projects, as recorded in their reflections, help support their applications to Higher Education.
According to Schezin, an Asian student, her participation in the Rainbow Chair-ity project was also a journey of self-discovery. She said, "This project is going to benefit my thought process as a human being in general. While interacting with the children at the 'Rainbow Chair-ty' project, each of us observed a change in our behaviour as we found ways to overcome communication barriers with the children."
Emillia, another student from Europe, added, "It's something I never really thought I would have a chance to do. I benefitted from this experience because working with kids with disabilities showed me that anything is possible."
While supporting good causes, CAS projects have also provided life-changing experiences for some students. Mao, an alumnus, was so moved by her service experience teaching swimming to children that she is now pursuing a degree in education in the hope that she can inspire others to pursue service learning to make a difference in the lives of others.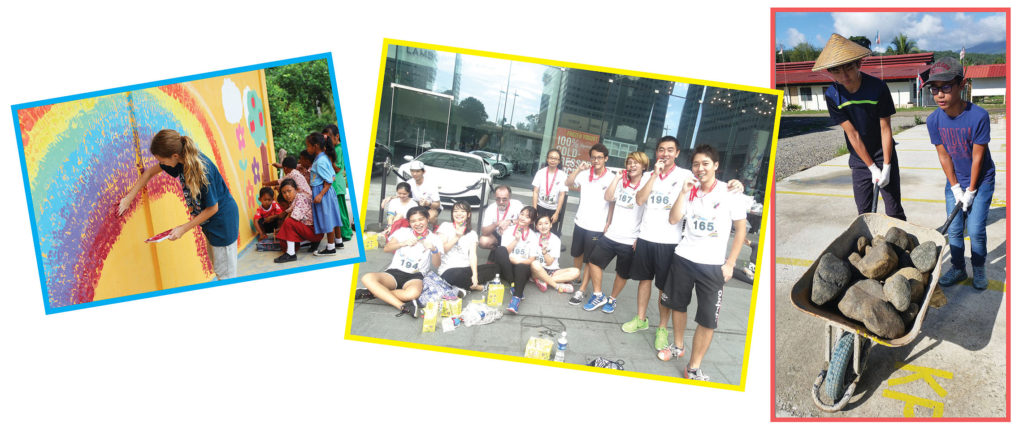 Pictured above – some of the CAS projects ISIS students undertake:
(Above from left to right): Telunas 2; Climb for Rainbow and Borneo 1
(Left top to bottom): Breast Cancer Walk and Borneo 2 Project.
---
Standing Up for Service. With a Chair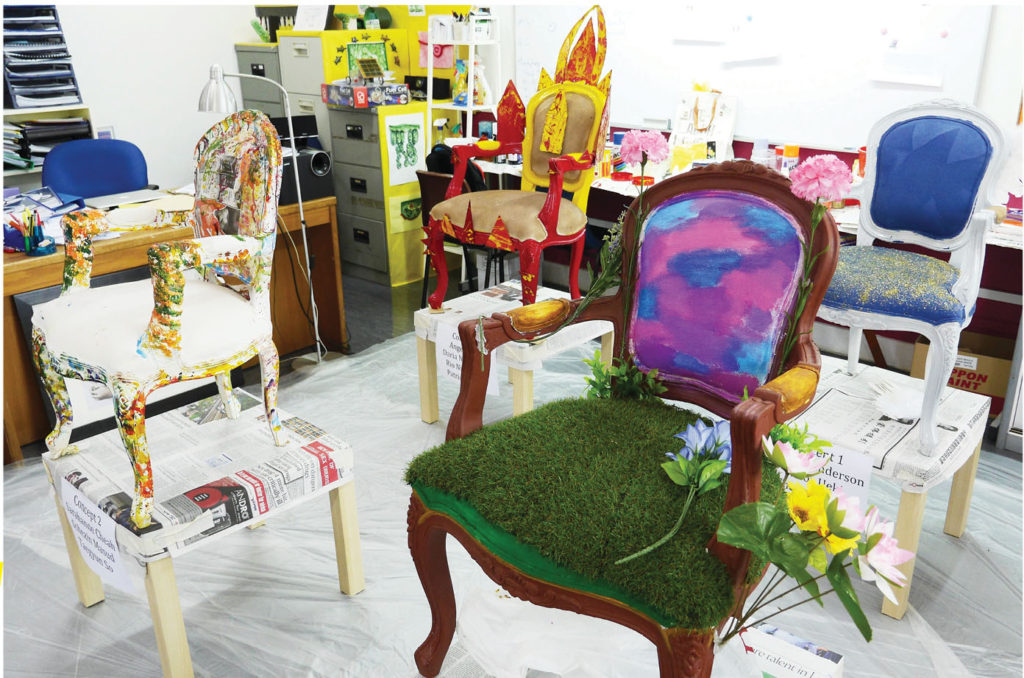 ISS International School students collaborated with the Rainbow Centre on their 'Rainbow Chair-ity' project, to exercise their creativity and contribute to society by designing chairs that expressed abstract ideas of awareness, inclusion and empowerment for children with disabilities.
This is just one example of the many 'Creativity, Action, Service' projects that students can select and engage in, to help identify their core strengths, while supporting community causes.
These chairs started off as four classic Louis XV armchairs. By the end of about nine months of collaborative work, ISS International School Students and beneficiaries from Rainbow Centre had transformed them into limited-edition works of art that provided creative interpretations of the disabilities that some children in society have to live with.
One chair has wings representing the empowerment of children to break free from their disabilities. Another chair has been completely transformed into a whimsical forest land, like a child's mind waiting to be explored.
Along with works from other organisations, the four chair creations were displayed at Ion Shopping Centre, where members of the public could pledge their donations for a new extension wing for Rainbow Charity at its Margaret Drive School. The charity serves children and young people with a diverse range of moderate to severe special needs, including autism, physical, visual and hearing disabilities.
---
 If you would like to find out more about our IB School (K1 to G12) curriculum, please write to:
admissions@iss.edu.sg or call 6653 2973.
Click

here

to visit ISS's official website.