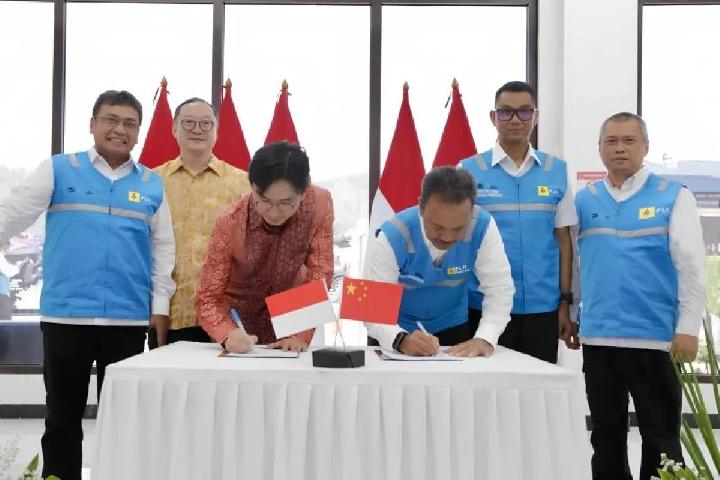 PLN, a state-owned electricity company, through its subholding, PLN Nusantara Power (NP), collaborates with Powerchina International Group Limited (Powerchina) to develop wind energy in Indonesia
A news report by Tempo.com reported that the President Director of PLN, Mr Darmawan Prasodjo, in PLN's official statement received in Jakarta, Tuesday, on 14th November 2023, stated that the collaboration with Powerchina was an effort to encourage energy transition.
Prasodjo affirmed that in order to overcome the climate change crisis and reduce carbon emissions, exploration of the potential of new and renewable energy (EBT) sources should continue.
"We are together facing the challenge of the climate change crisis. For this reason, we are committed to building strong partnerships to turn these challenges into opportunities," Prasodjo remarked.
Prasodjo explained that the estimated total wind energy potential throughout Indonesia reaches 155 Gigawatts (GW).
For more on the story visit Tempo.com