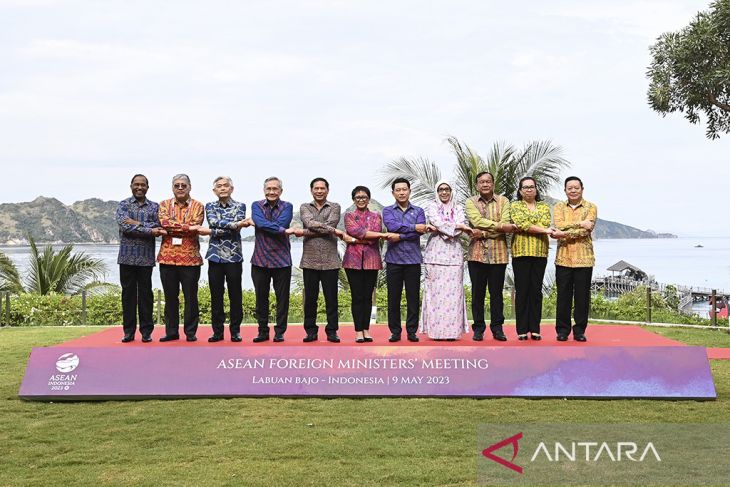 Indonesia takes the lead in shaping ASEAN's future as the epicenter of growth during the captivating 42nd summit in Labuan Bajo, East Nusa Tenggara.
With the backdrop of Labuan Bajo's mesmerizing landscapes, Indonesia assumes a leadership role at the 42nd ASEAN Summit, unveiling a robust agenda to fortify the Association of Southeast Asian Nations (ASEAN). Foreign Affairs Minister Retno Marsudi's resolute determination echoes throughout the summit as Indonesia aims to lay a solid foundation, shape a long-term vision, and strengthen ASEAN's capacity. This captivating event has drawn attention from global observers, sparking enthusiasm among those eager to witness ASEAN's transformative journey.
Under the theme "ASEAN Matters: Epicentrum of Growth," Indonesia's chairmanship underscores the bloc's aspirations to become a pivotal global force. By prioritizing the strengthening of ASEAN's foundation, capacity, and vision, Indonesia propels the region's significance amidst a changing global landscape.
The ASEAN Foreign Ministers' Meeting (AMM), chaired by Minister Marsudi, commenced with a clear mission to establish a robust framework. Marsudi emphasized, "We will discuss and recommend how to build a strong foundation, a long-term vision, and a stronger capacity for ASEAN." This resounding statement set the tone for an energetic summit fueled by purpose and ambition.
During the gathering, ASEAN delegates engaged in pivotal discussions regarding the accession of external countries seeking to sign the Treaty of Amity and Cooperation in Southeast Asia (TAC). This expanded outreach aligns with ASEAN's commitment to forging stronger ties with like-minded nations, fostering regional stability and peace.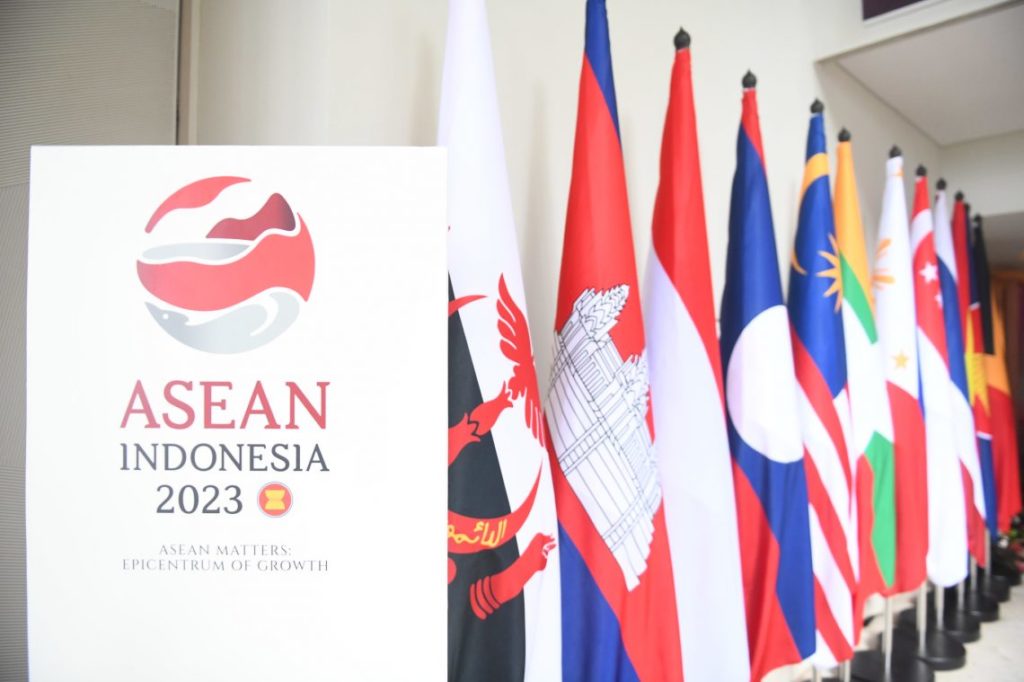 The summit also serves as an essential forum for deliberating the implementation of Myanmar's Five-point Consensus and the ASEAN Outlook on Indo-Pacific (AOIP). Minister Marsudi stressed the paramount importance of these discussions in preserving regional stability and peace. She remarked, "We cannot imagine what would happen if the region does not have ASEAN," underscoring the indispensable role that ASEAN plays in the region.
Indonesia's leadership envisions a more robust and relevant ASEAN, leveraging its past achievements. Minister Marsudi concluded her speech with a rallying call, stating, "We should treat our achievements as valuable assets to build a stronger and more relevant ASEAN." This inspiring message resonated, igniting a collective determination to propel ASEAN to greater heights.
Under Indonesia's chairmanship, the ASEAN Summit aims to produce crucial documents, including the ASEAN Post-2025 Vision, measures to enhance ASEAN's capacity, and the full membership of Timor-Leste. These milestones signify ASEAN's commitment to adapt to an evolving world and ensure the region's sustained progress.
Moreover, Indonesia has set its sights on key areas of focus, capturing global attention. These encompass eradicating human trafficking, safeguarding the rights of migrant and fishery workers, fostering cooperation in the health sector, establishing village networks, developing an ecosystem for electric vehicles, and enhancing payment connectivity across the region. These priorities underline ASEAN's dedication to creating an inclusive and prosperous environment for its diverse populations.
As the 42nd ASEAN Summit unfolds against the breathtaking backdrop of Labuan Bajo, the world eagerly awaits the outcomes of this influential gathering. With Indonesia's unwavering commitment to strengthening ASEAN's foundation and vision, the region's future appears promising, positioning it as a formidable driver of global growth and development.
Sourced from ANTARA News